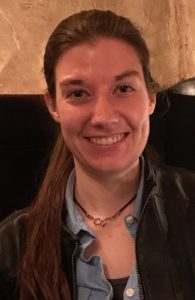 Dani Alcorn is the Chief Operating Officer at Writing Academy. She graduated from Northwestern University, Summa Cum Laude, where she majored in film and pre-med psychology.
A theatrical background and eclectic taste in reading material has given her an ear for dialog and a desire to tell stories.
At 17 she completed her first novel, The Last Telepath.
During her time at Northwestern she completed three feature-length screenplays, A Quintessence of Dust, Do No Harm, and How To Catch An Englishman.
She also teaches online classes in Screenwriting, Screenplay Adaptation, Young Adult Fiction Writing, Non-Fiction Writing, and Science Fiction and Fantasy Writing.