June 4: Vik – Höfn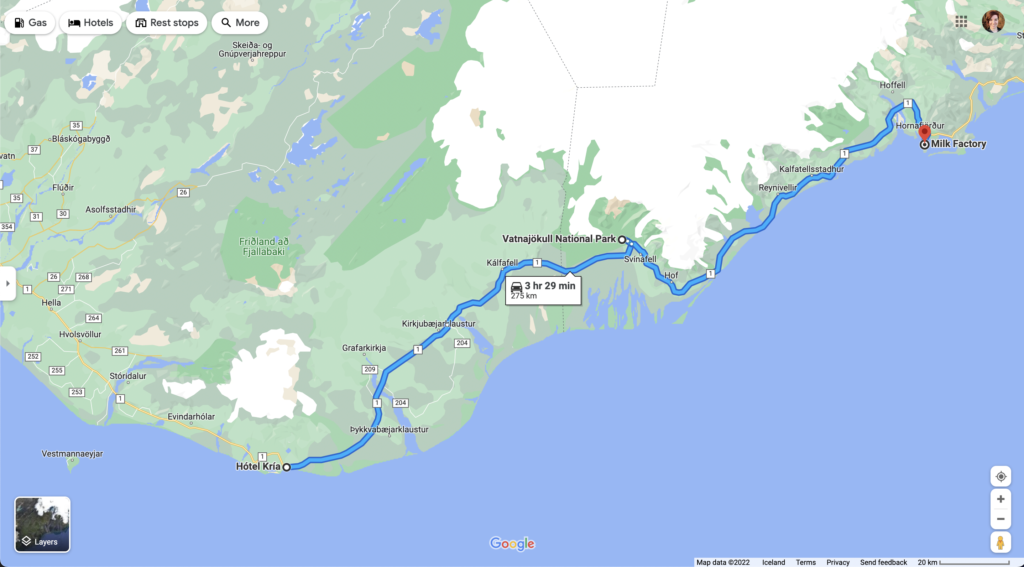 The weather was much more favorable today! In fact, rather than backtracking, we were able to go paragliding in Vik.
We met our flight guides outside the Lava Show and followed them to the takeoff spot, just on the other side of the hill by Reynisfjara Black Sand Beach. Thank goodness they drove us up the hill though! The driver said they used to have to reverse down it, which did not sound fun.
It didn't take long to get ready. The parasails and harnesses pack down into a really big backpack. Once we were clipped in and ready to go the wind was so good, it basically just picked Trish and her instructor up!
From Trish's POV:
They even showed us how to steer!
Paragliding was another bucket list activity I'm glad we can check off. Though fair warning, the spinning can make you motion sick! I hadn't really expected it to be a problem since flying never makes me sick, but this did make me a bit queasy. It was still fun, and we had an amazing view of the beach and glacier (which had been completely obscured by clouds previously).
After landing, we stopped at the grocery store to get some food for a picnic lunch in Skaftafell National Park, which is apparently Icelanders' favorite national park. There are not a lot of towns between Vik and Höfn, so it's good to be provisioned.
We chose an ~5.5km hike up to Svartifoss (Black Falls) and back around to the visitor center.
The hike was a bit steeper and MUCH hotter than I expected. Even though the temperature was only about 55 the sun made a big difference. Also, though this is technically a forest hike, it's an Icelandic forest, so don't expect much shade as you'll probably be taller than 80% of the trees!
Trish is a weirdo who likes going uphill, so she enjoyed the first half of the hike the most.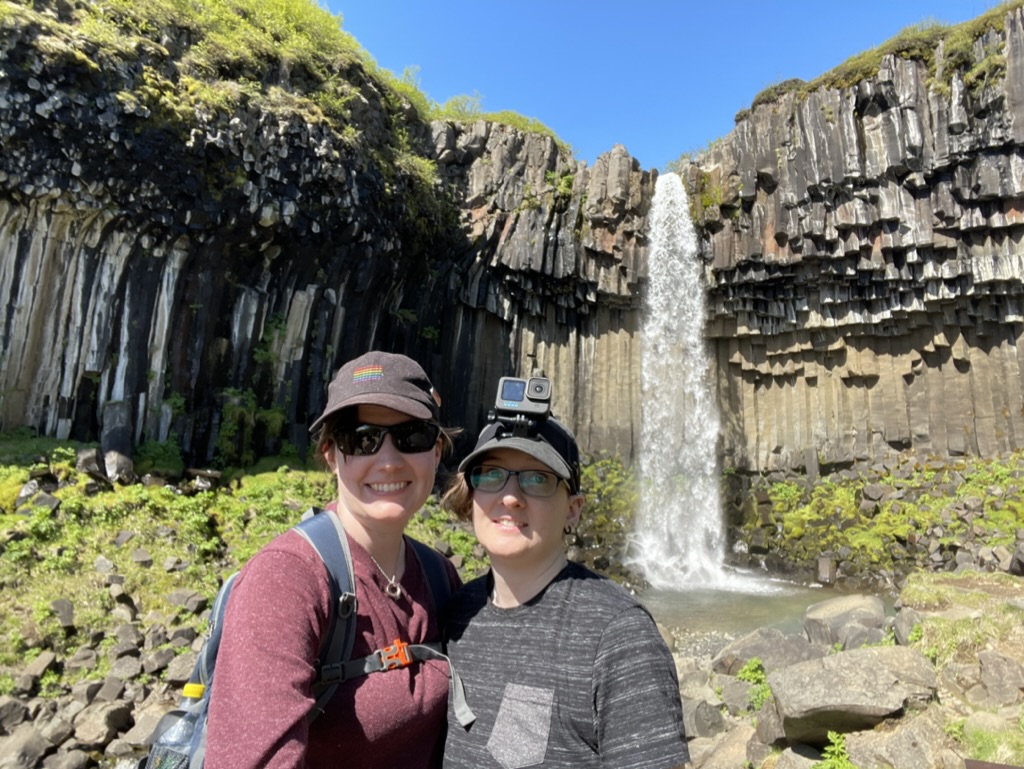 At one point, we made a 0.2 km detour to the lookout point Sjónarsker (which also turned out to be uphill) and I sent Trish on ahead while I sat on a rock and drank some water. I did eventually make it up to the top of the hill! However, all in all, I much preferred the downhill portion of the hike.
We ate our pre-packaged sandwiches and some of our road trip snacks back at the visitor center.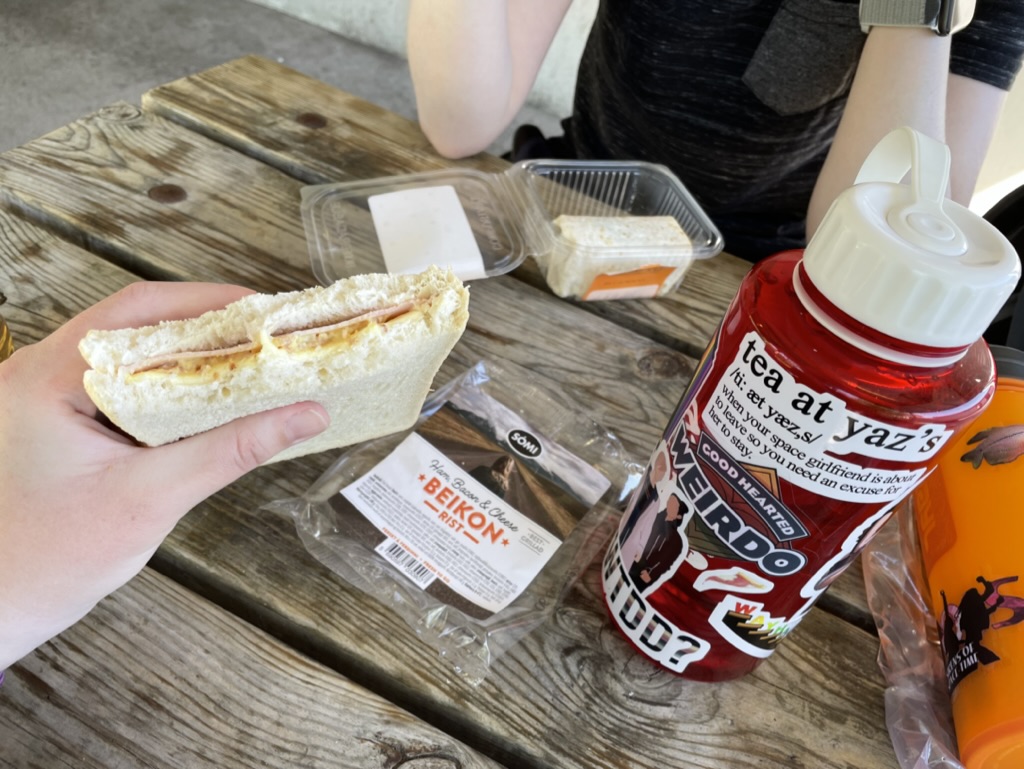 We timed things perfectly, so we had enough time to get to Jökulsárlón Glacier Lagoon with plenty of time to spare before our boat ride out to see the icebergs.
The water in the lagoon is brackish, so it never freezes. Even the largest icebergs usually only last a few weeks once they break off the glacier. Even in the Zodiac boat we could only get so close because only about 10% of the icebergs sit above water. They flip and rotate frequently, so our guide says no two tours are ever the same.
A freshly calved or flipped iceberg appears blue. The color only lasts for about seven hours before they turn white.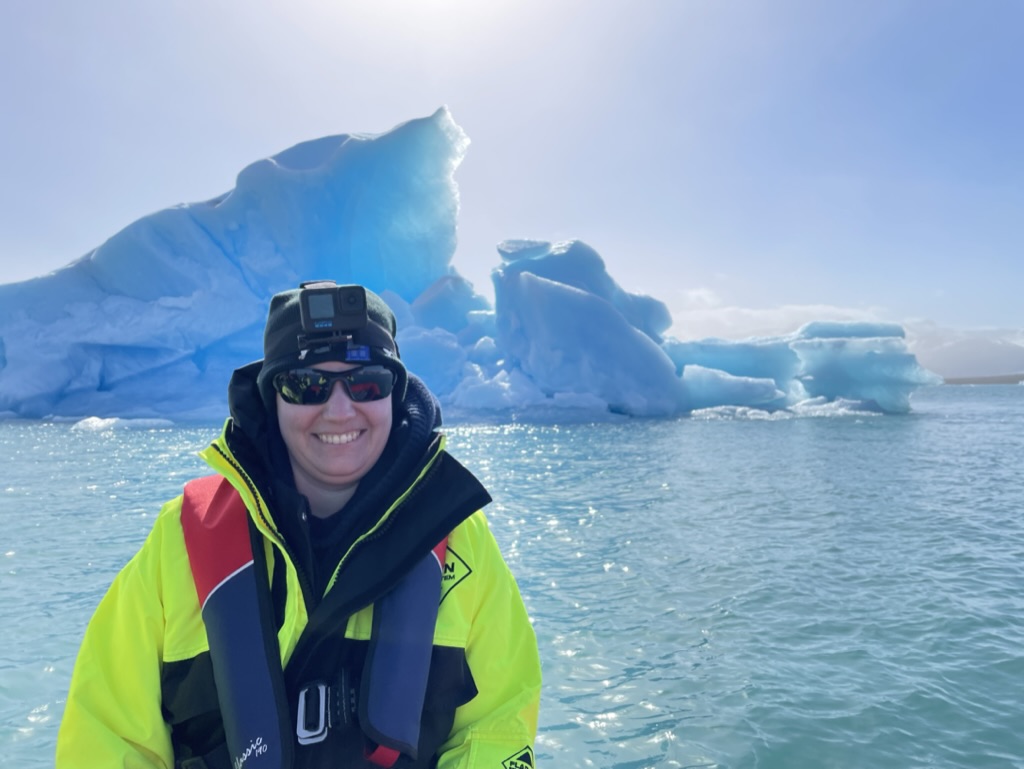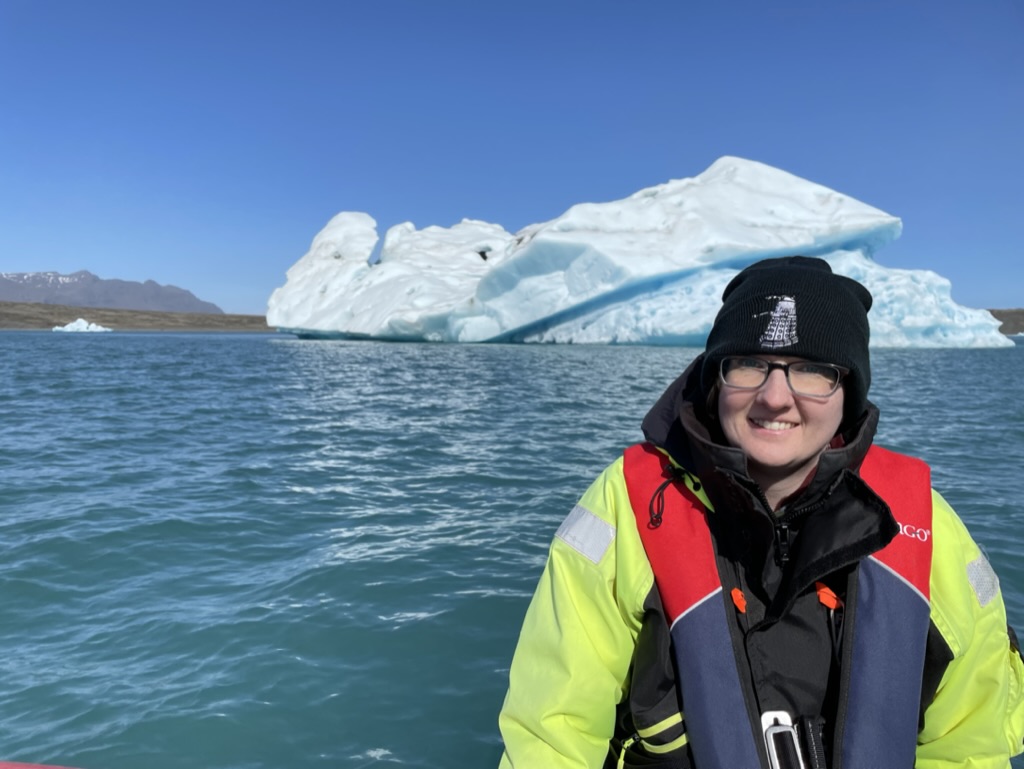 This one rotated between the 3 o'clock and 4 o'clock tours: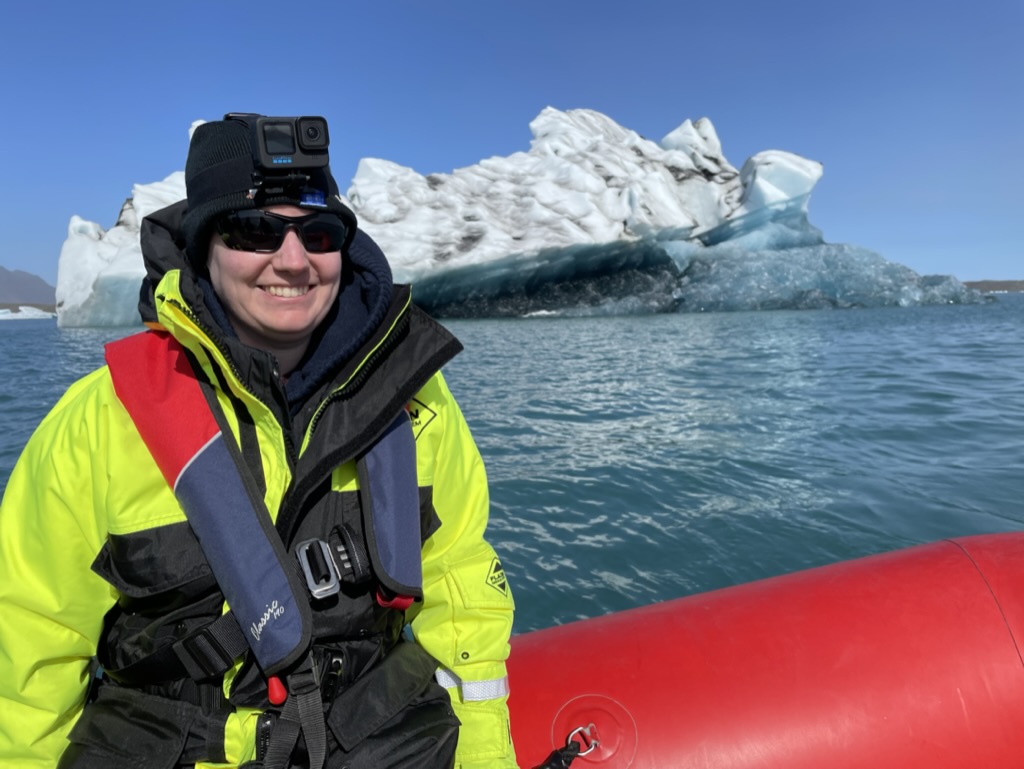 An unexpected highlight of the tour was seeing seals sunning themselves on a rock. They are the biggest predators that can make it into the lagoon, so they live a happy life getting fat and lazy!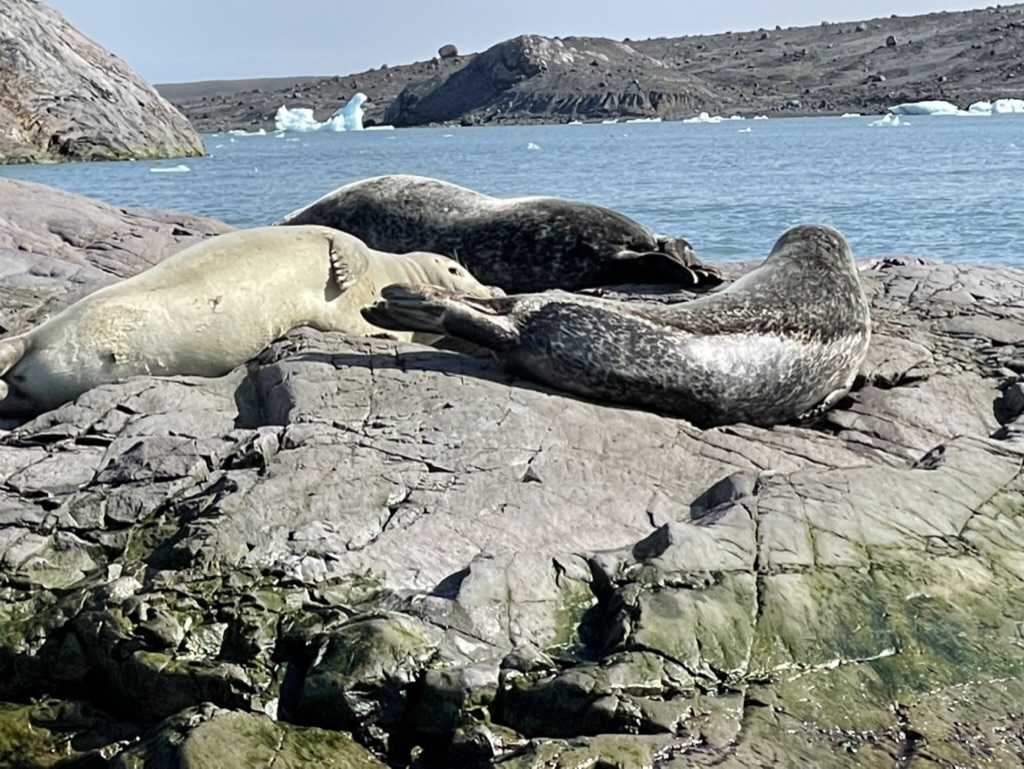 However, our tour guide did accidentally-on-purpose run us into a tiny iceberg and startle 2 out of 3 of them.
Currently, it's 8 km from the beach to the glacier front, but thanks to climate change, that distance grows every year.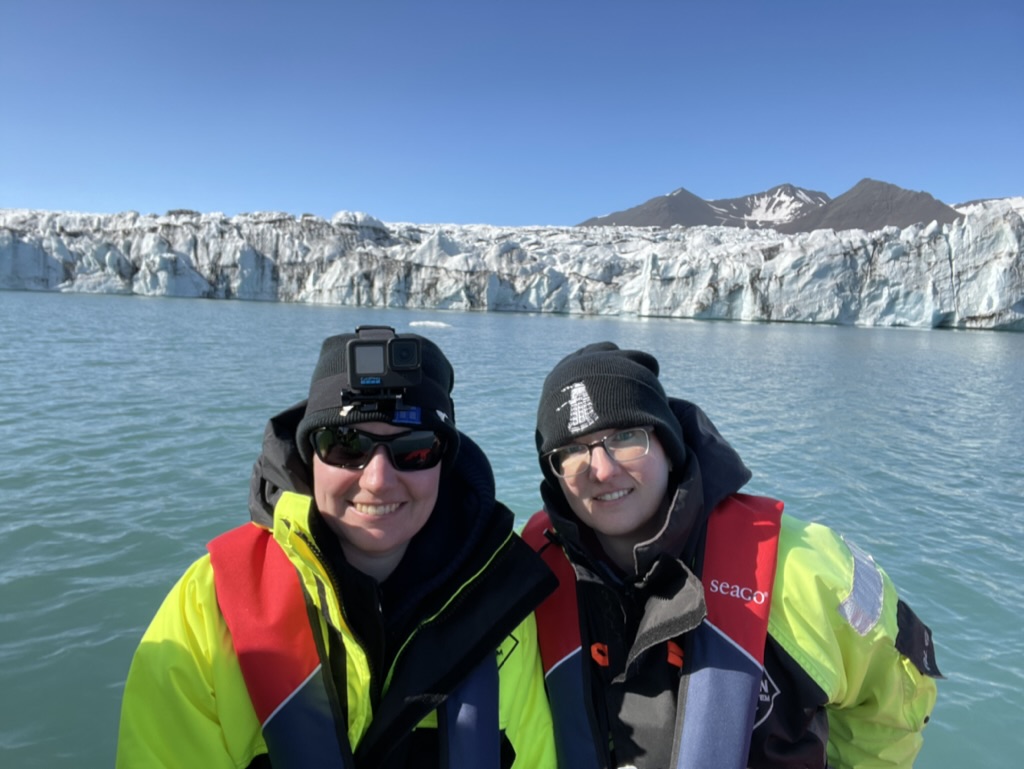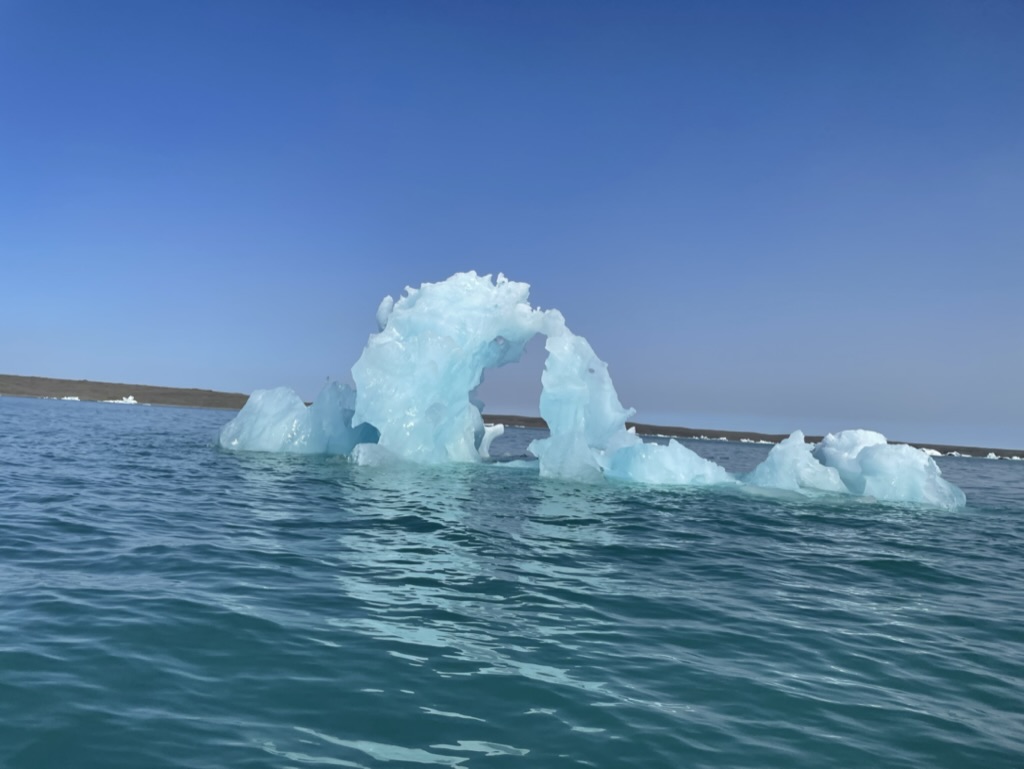 After the boat tour, we took a walk along the waterfront and spotted some more seals.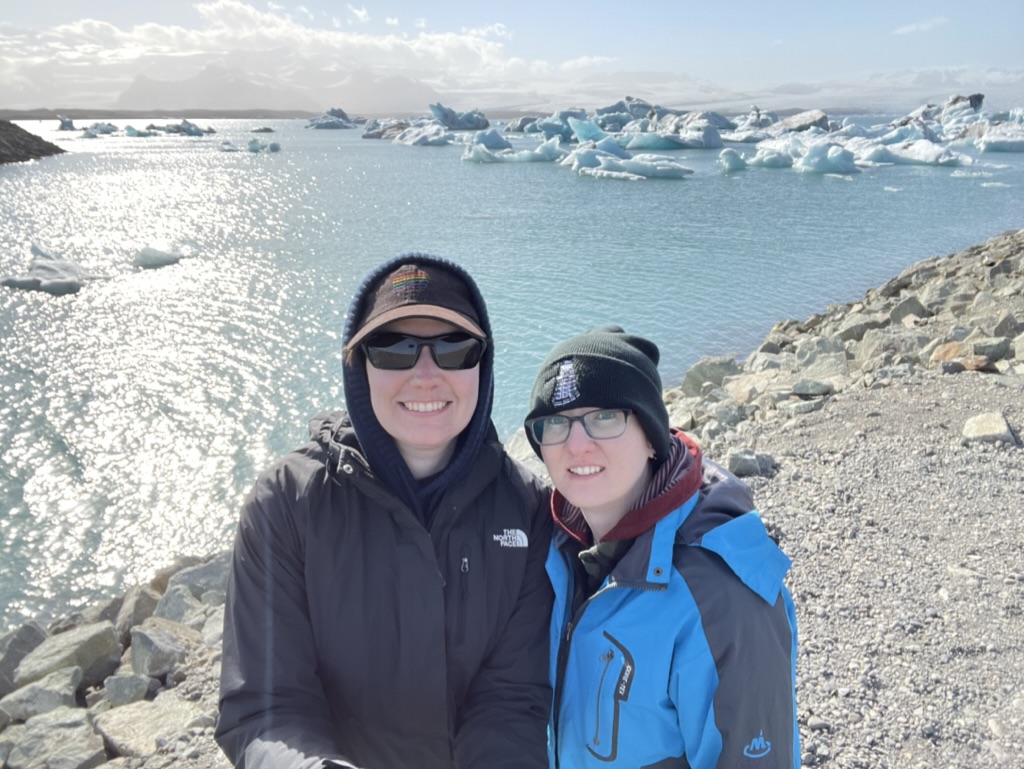 Tonight, we're staying at Milk Factory, a (you guessed it) milk factory that has been turned into a little hotel.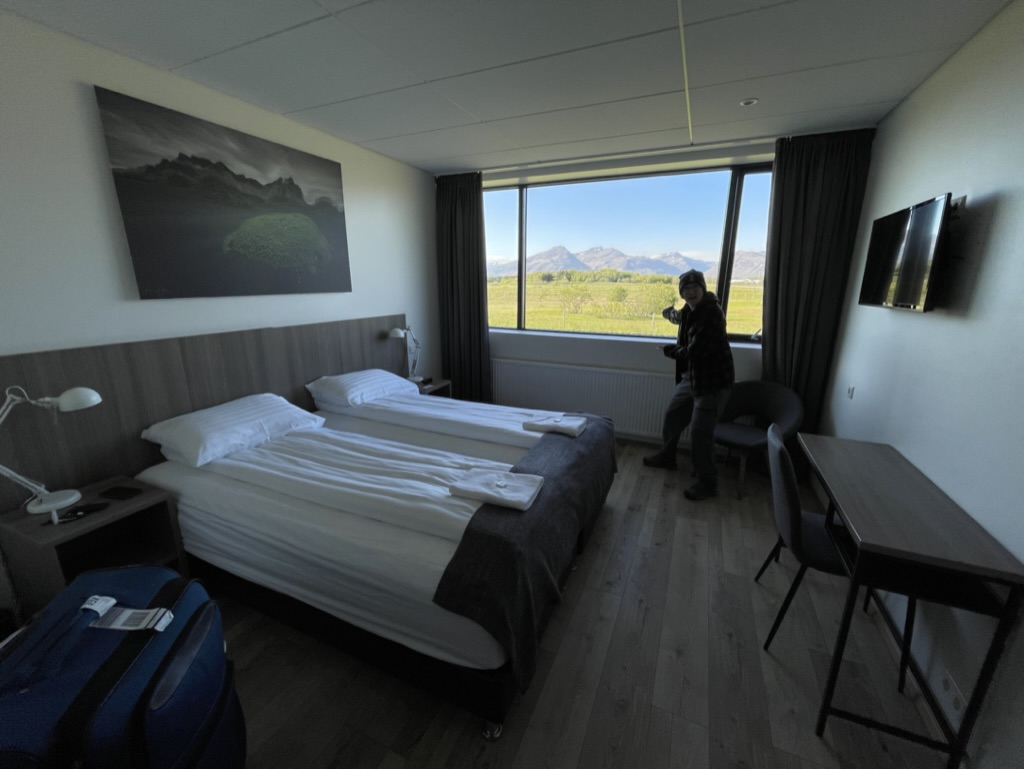 We snagged the last table at Pakkhús for a well-earned dinner.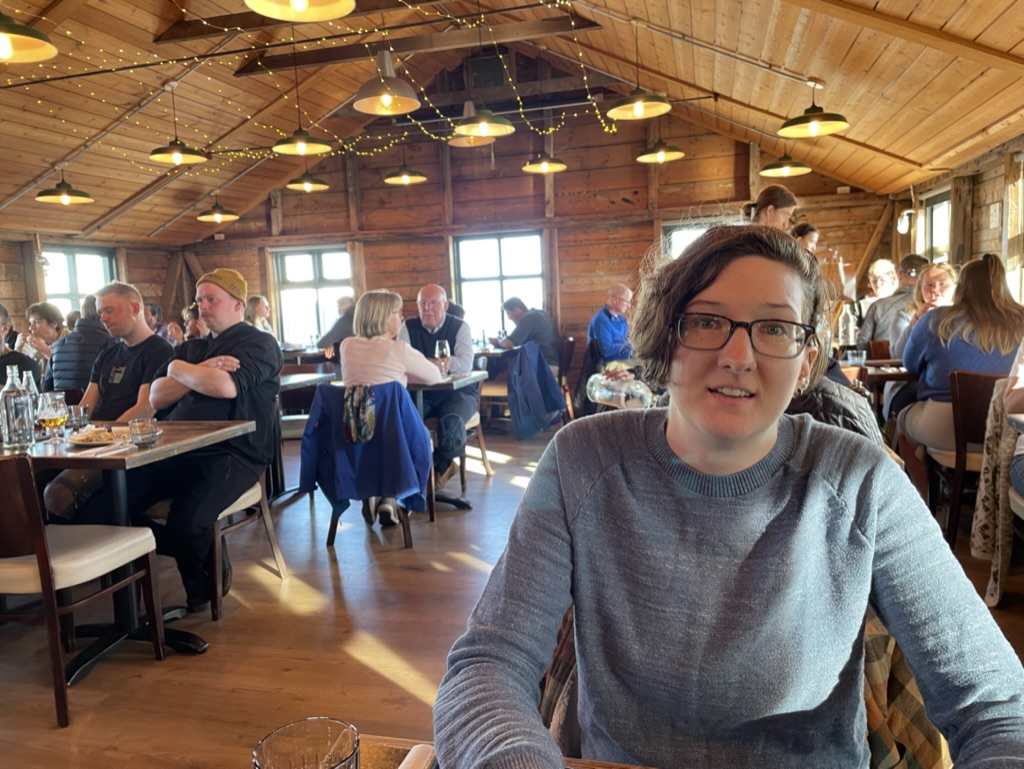 Höfn is famous for its langoustine so we tried two different preparations, the "Langoustine Pan" (whole langoustine tails in shell (350gr) pan-fried in butter, garlic and parsley. Served in a copper bowl with potatoes, bread, salad, and cold langoustine sauce) and the "Cream Langoustine" (langoustine tails and whole langoustine baked in a creamy white wine sauce. Served with a side salad, potatoes, and bread).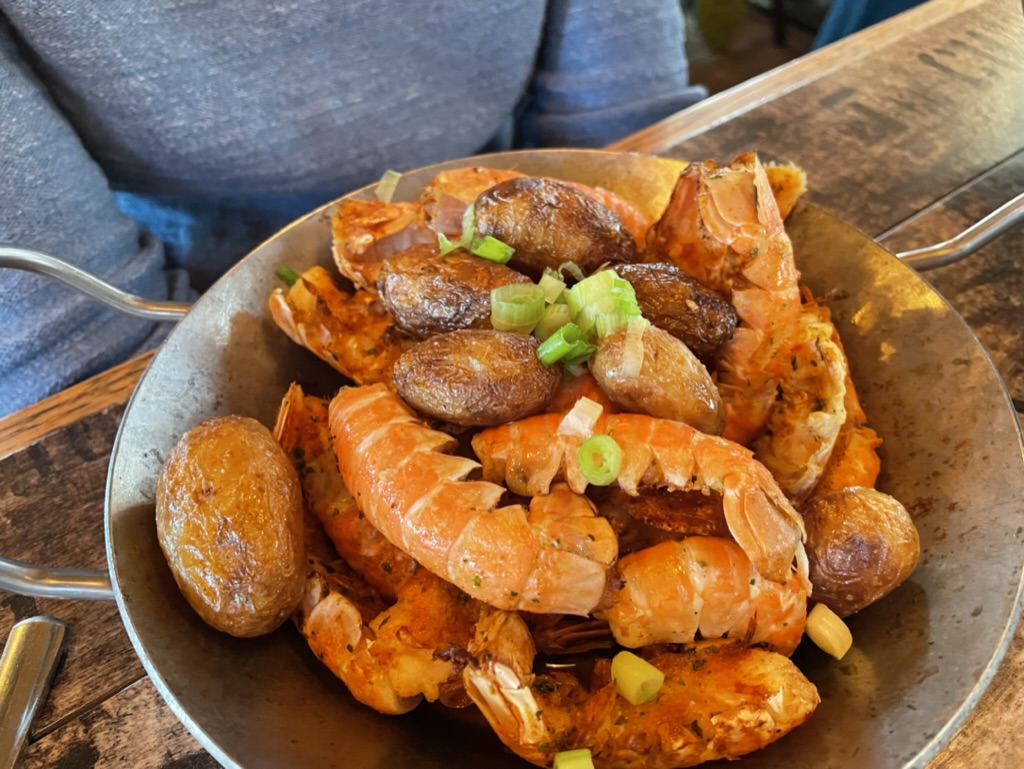 Both preparations were excellent. Interestingly, the cream langoustines were easier to separate from their shells than the pan-fried variety.
I splurged and had a glass of the house chardonnay, which was actually quite tasty and went very well with all the buttery goodness we enjoyed.