June 7: Krafla Lava Fields and Akureyri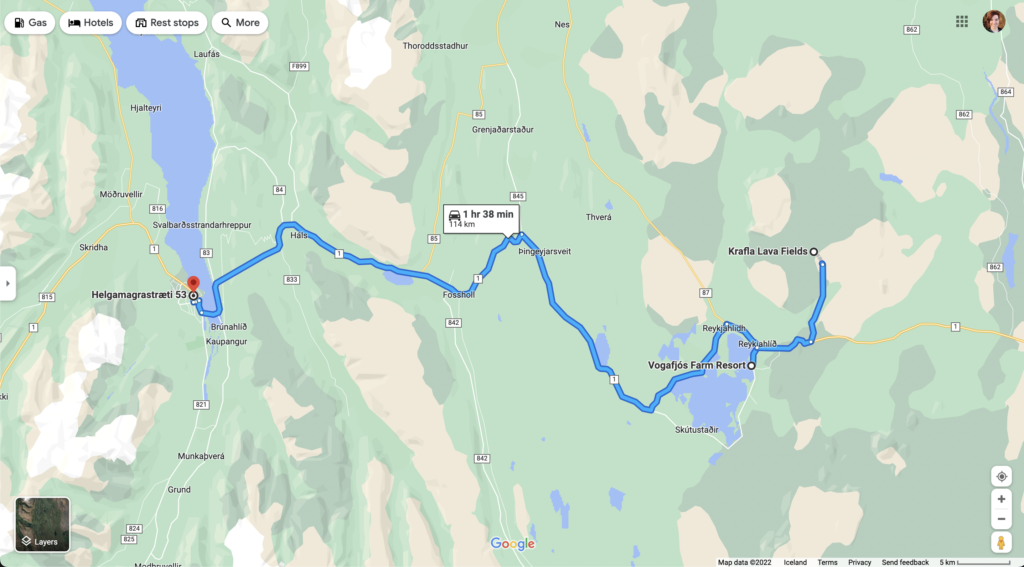 We slept in this morning after all the hiking yesterday and just made it to breakfast. We bade farewell to the cows and a couple of the calves thought Trish might be a source of milk.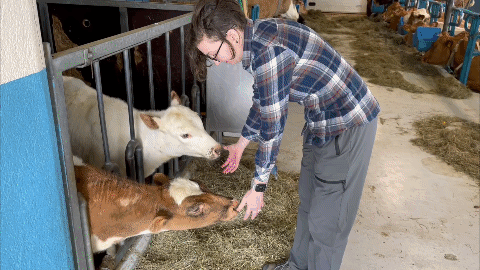 Sadly, she was useless.
Fortunately, we had yet to shower! We headed back to the room and got ready for the day and to head to Akureyri, where we're staying two nights at an AirBnB to do laundry.
After we had the car loaded up we backtracked 15 minutes to hike around Krafla Lava Fields, which we missed on our way in and after all our hiking yesterday. I'm glad we decided to go when our feet were fresh because the scenery was stunning. Truly, it looked like we were on an alien planet at times.
I love how you can see three (four if you count the snow) totally different landscapes in this photo: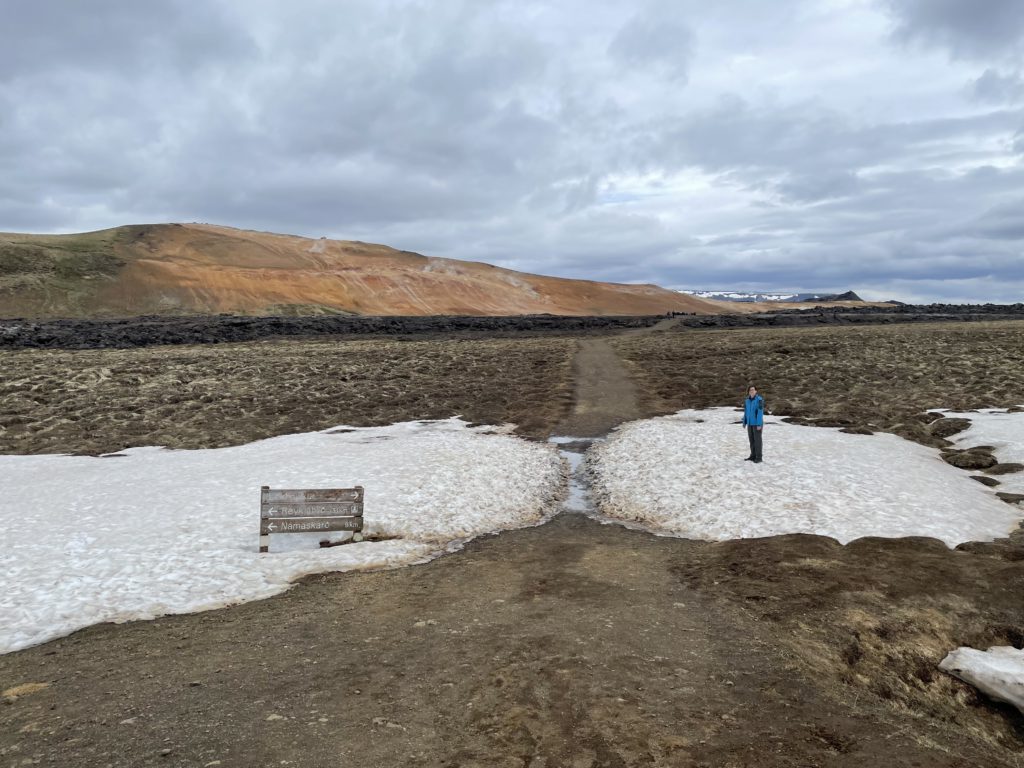 It would have been my favorite hike of the trip, but it loses points for the swarm of flies that followed me (just me, not Trish) around. That's why I have as little skin exposed as possible in all the photos. I didn't want to give the little buggers any opportunities.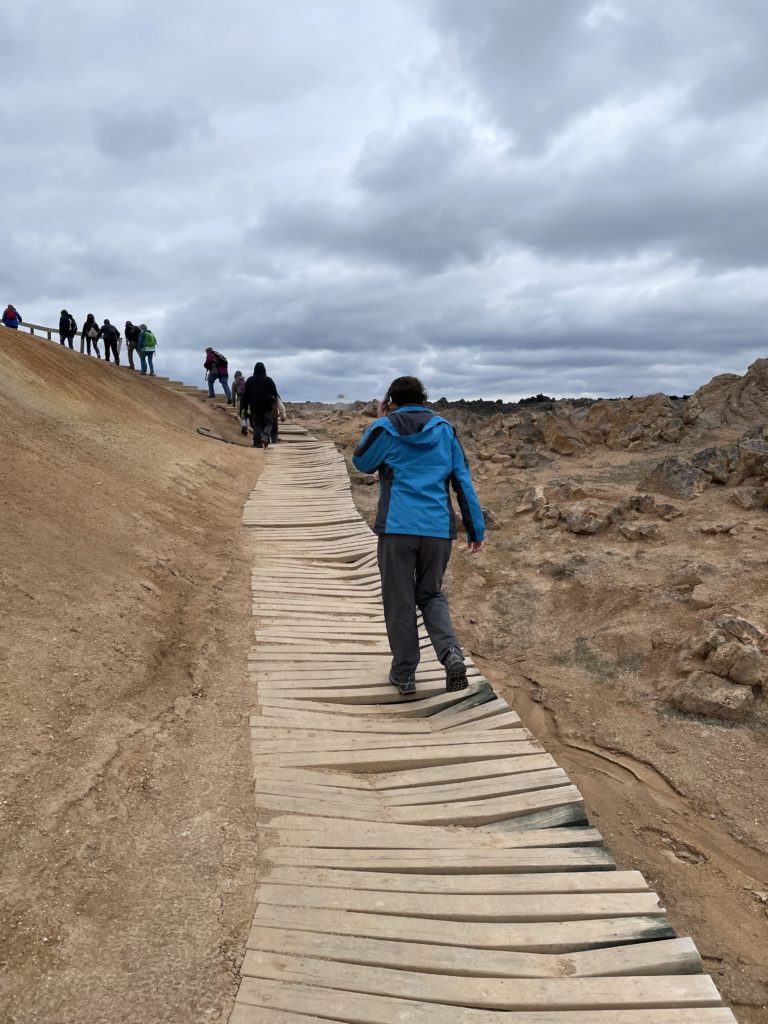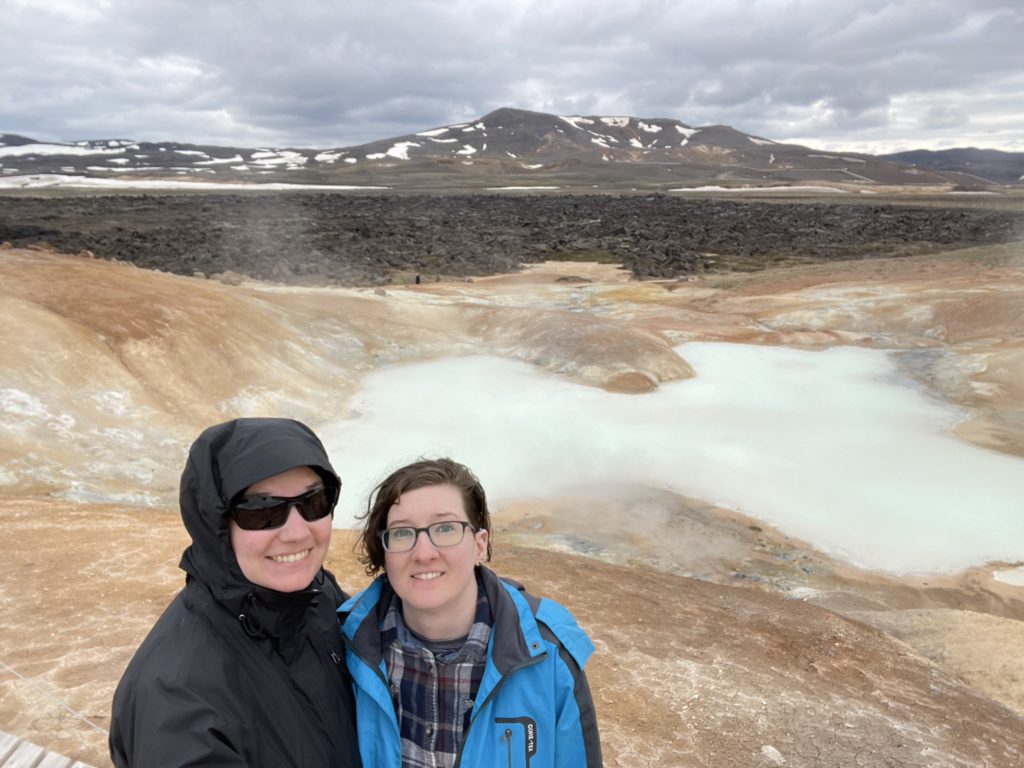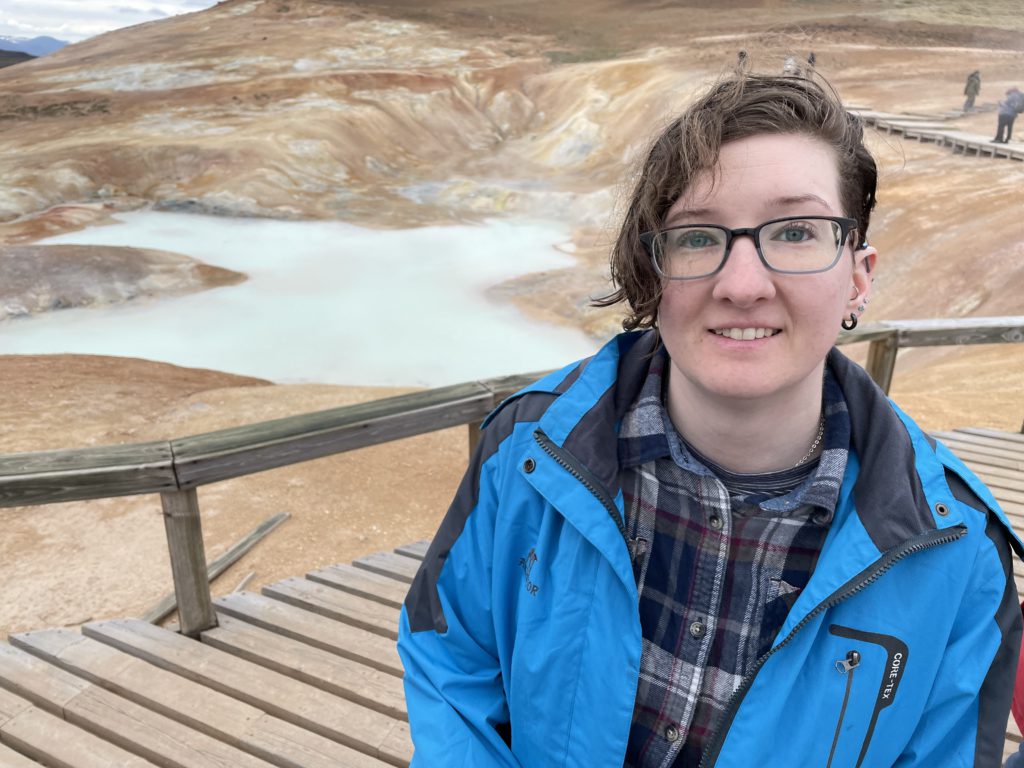 I think a lot of people stop and turn around when they get up to this sulfurous, geothermal pool, but the path actually continues around the mountain/hill and shows off some truly stunning volcanic landscapes.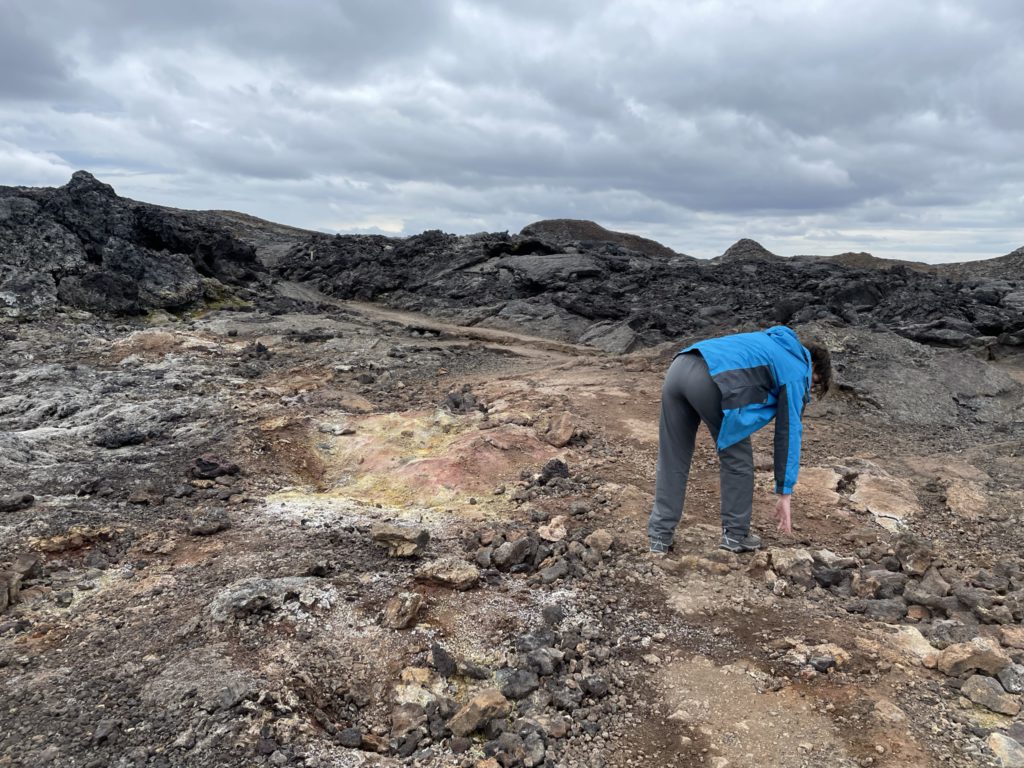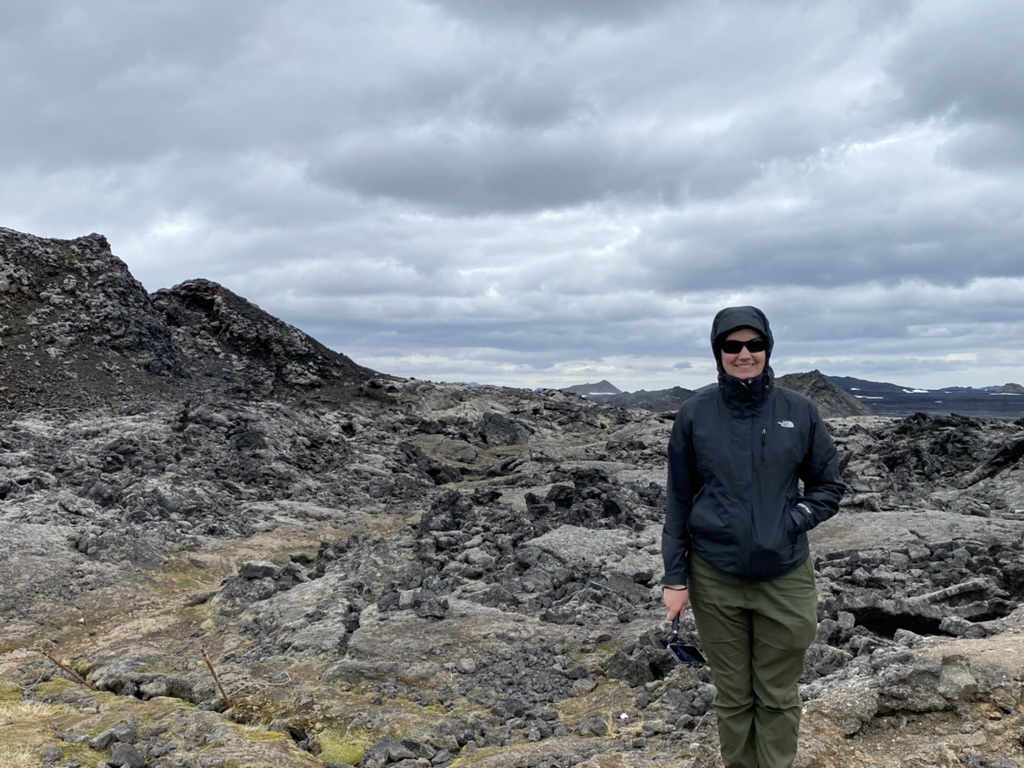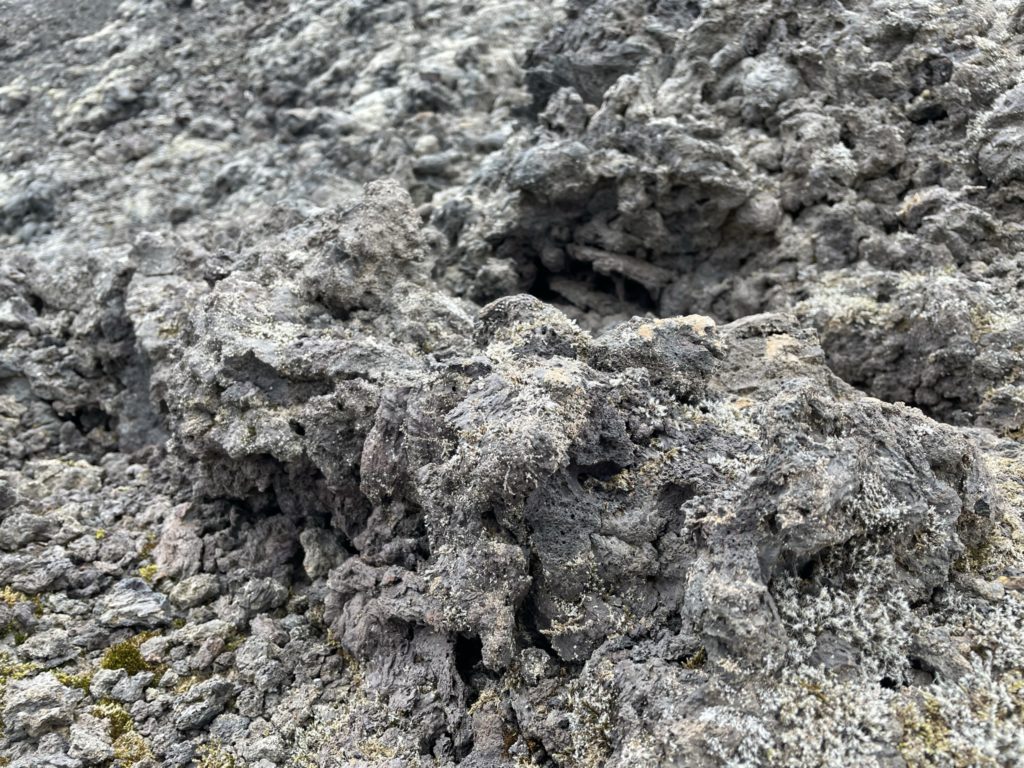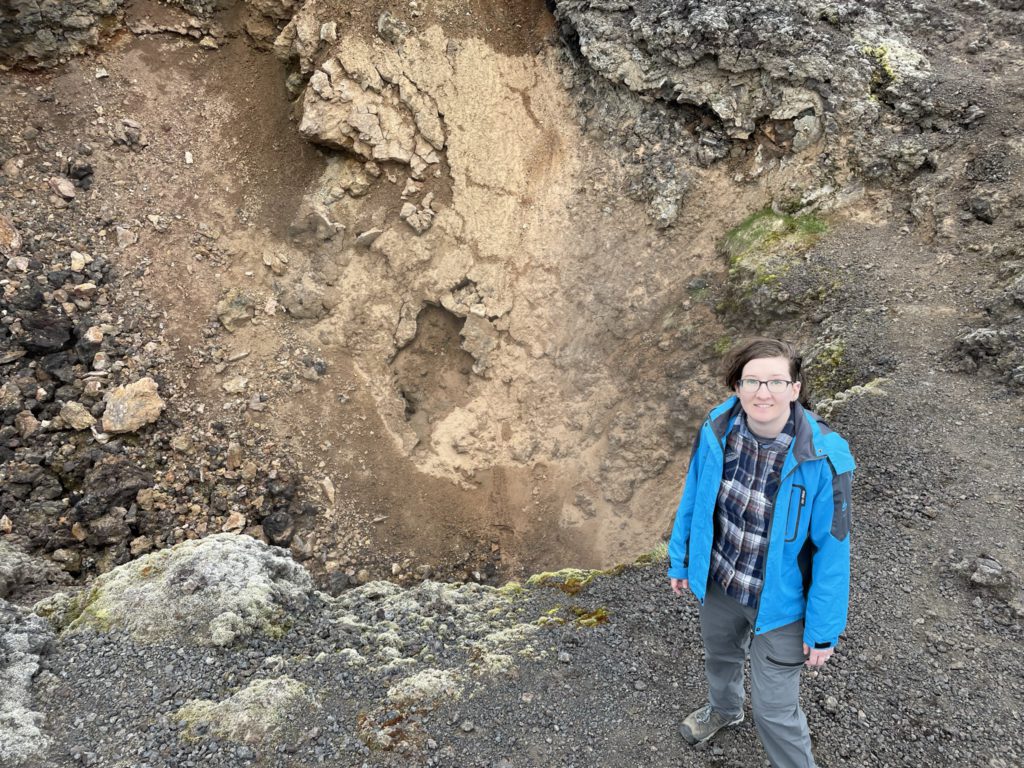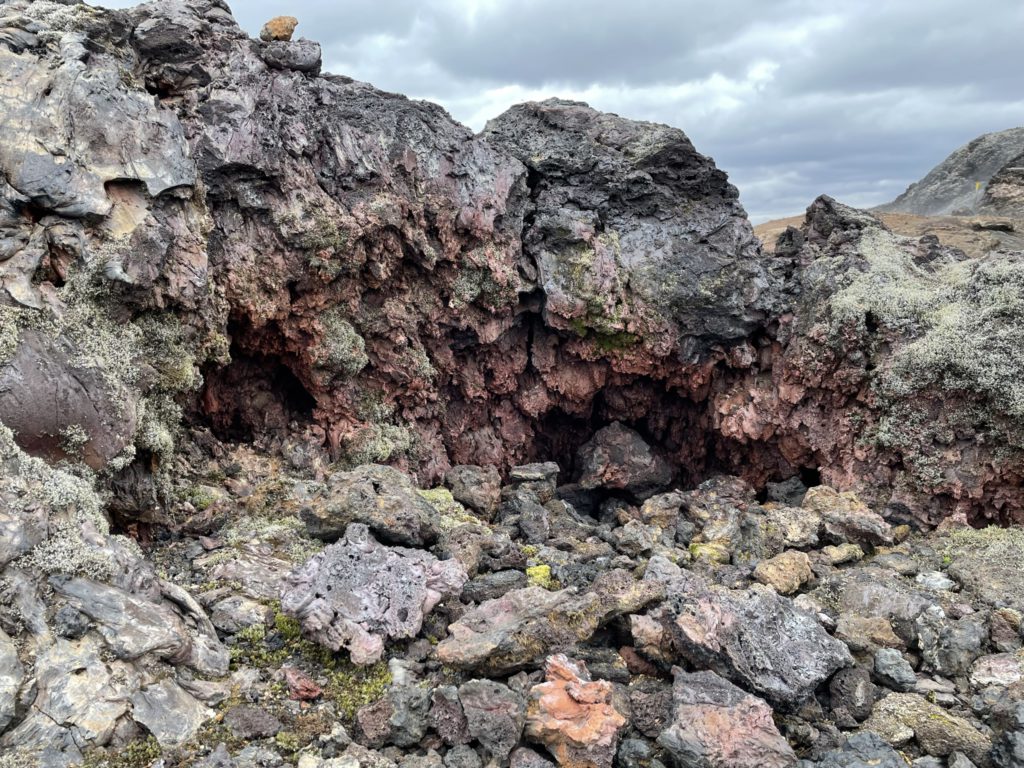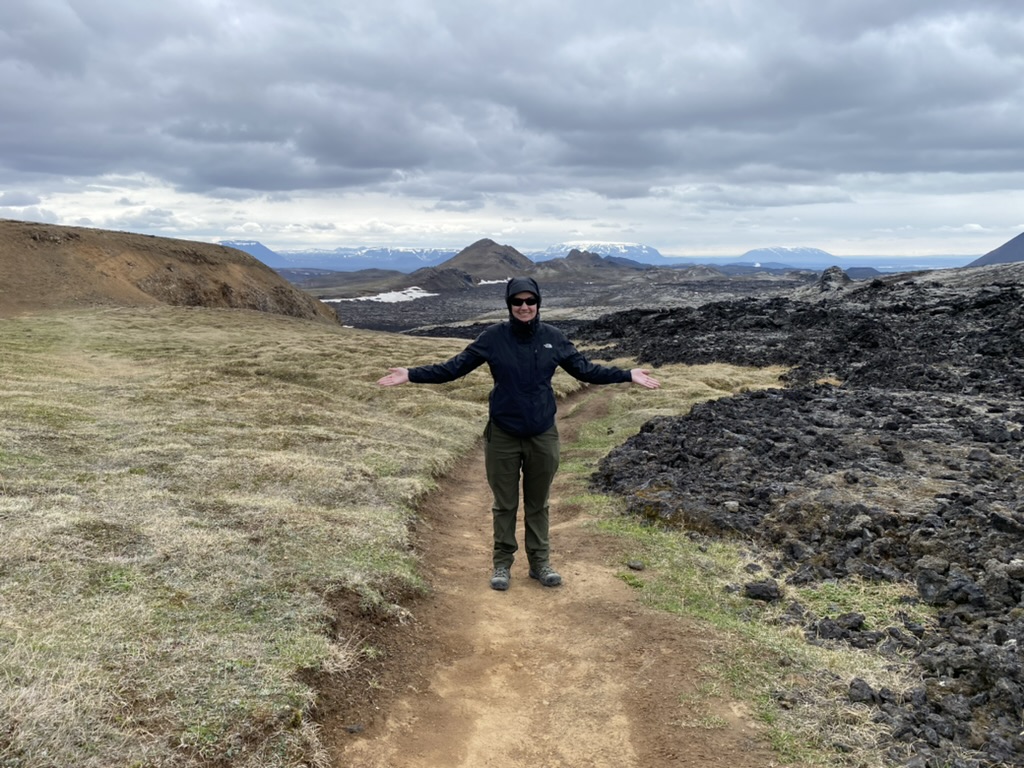 Trish saw that this path connected back to the car park, so we followed it to the end, across another small snowfield.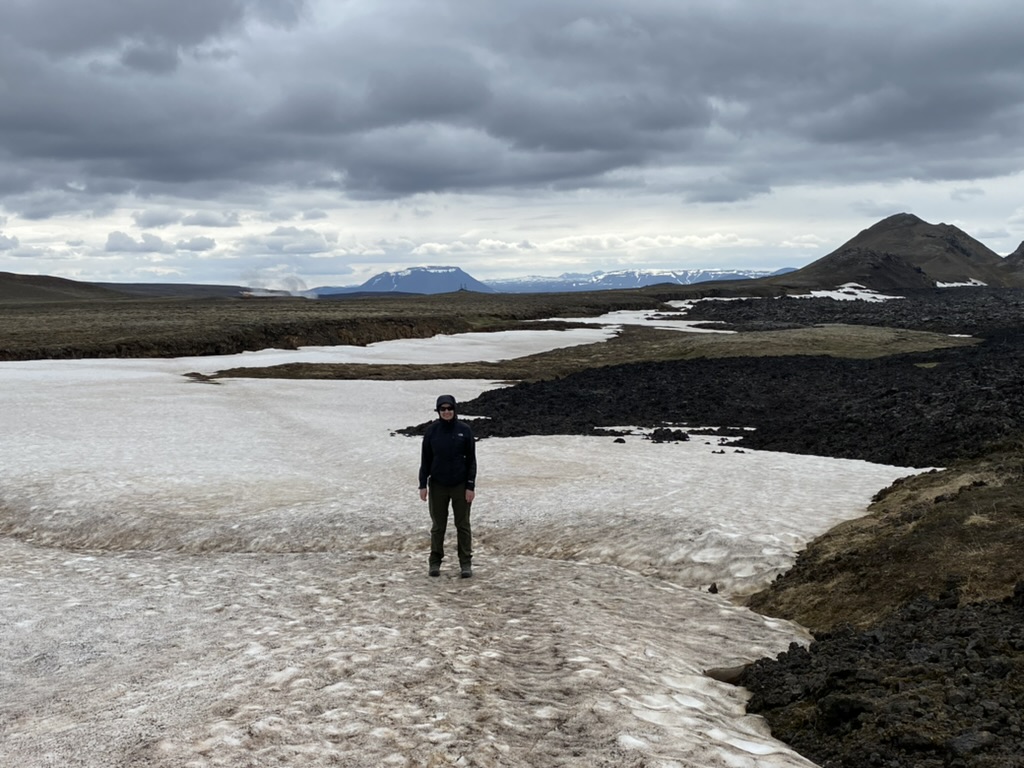 We made a quick stop at Hverir (boiling mud pits) because it was right across the ring road from the access road to Krafla. I promised Trish boiling mud pits and so far they've been obscured by steam or geysers. I finally delivered!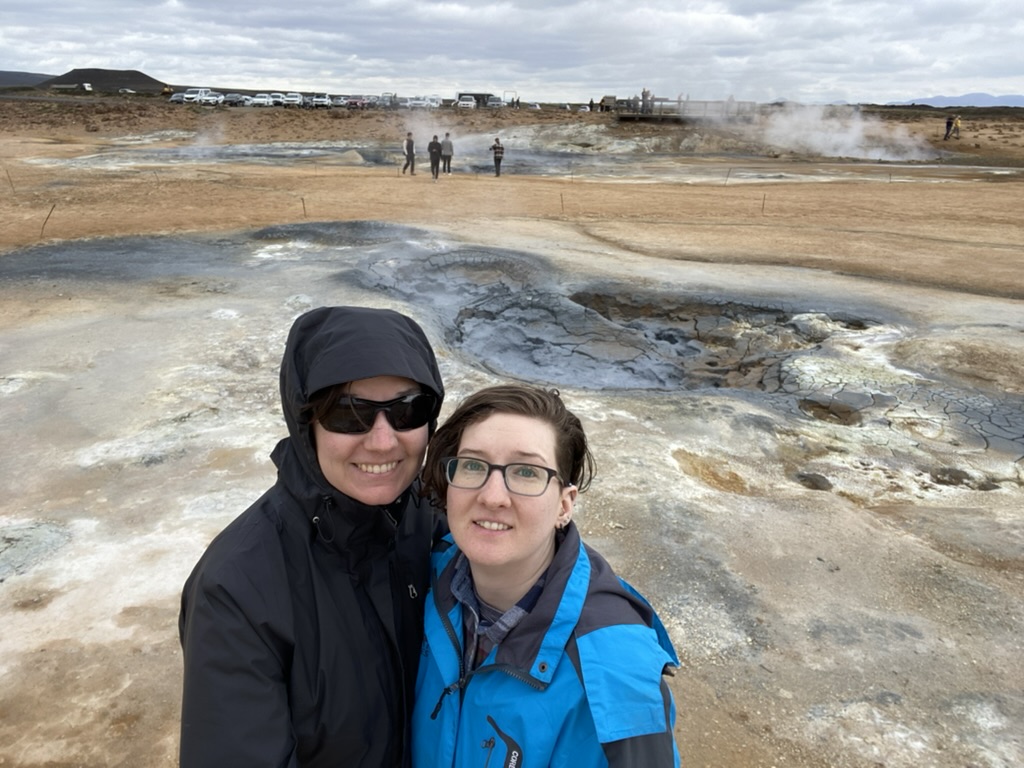 After that, we headed for Akureyri. We were going to stop at Goðafoss (the final stop on the Diamond Circle) but it started to rain and it turned out you could see it quite clearly from the road. It was another large waterfall but we've seen plenty of those on the trip. Also, our stomachs started to growl.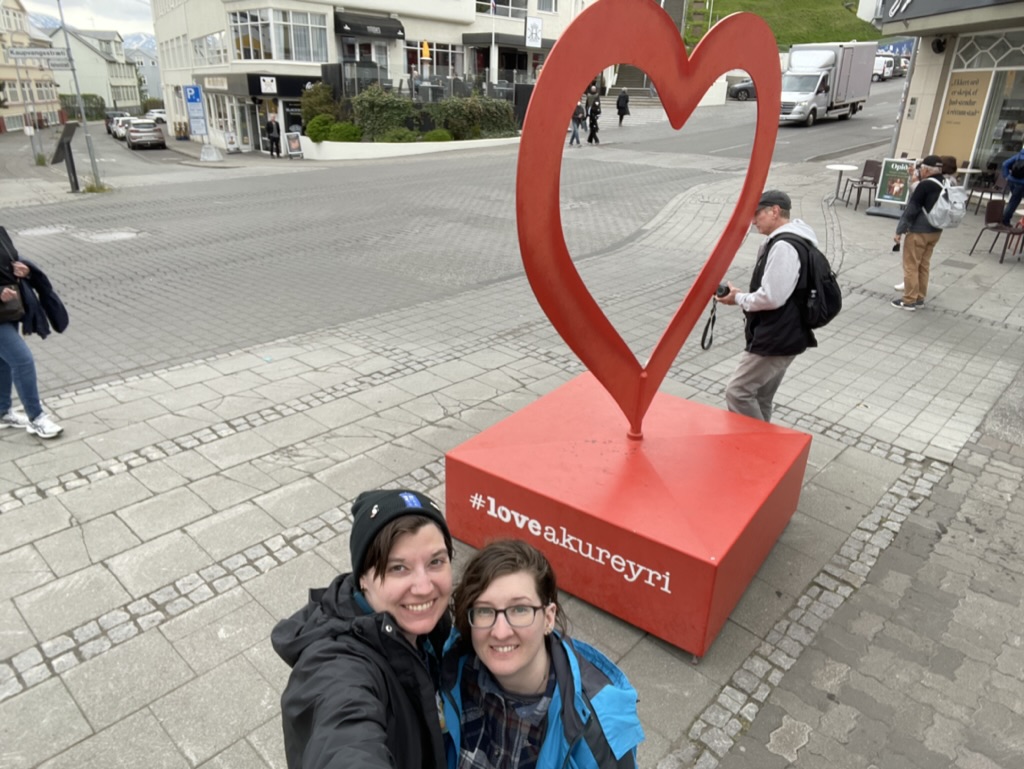 Before going to our AirBnB for an afternoon of flopping and laundry, we stopped at Blaa Kannan Cafe, for some filling broccoli soup/bread and a chicken pesto panini.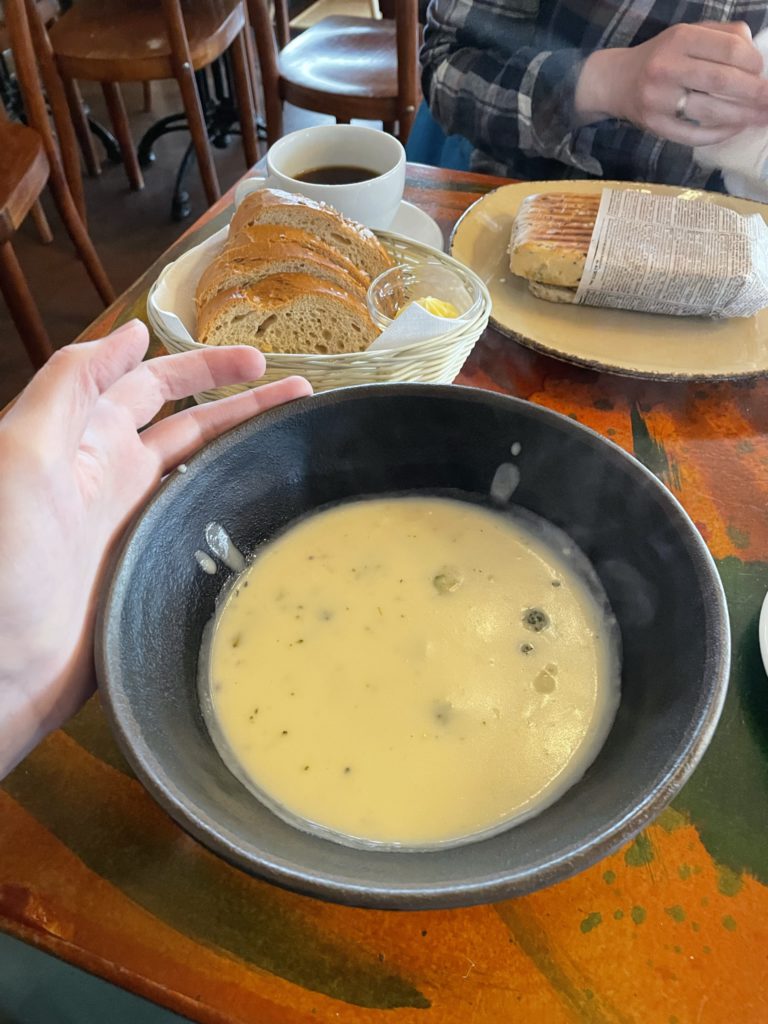 As soon as we got into our AirBnB (which is lovely), we started laundry. We both thought we'd overpacked for the trip, but actually, we came out just about even.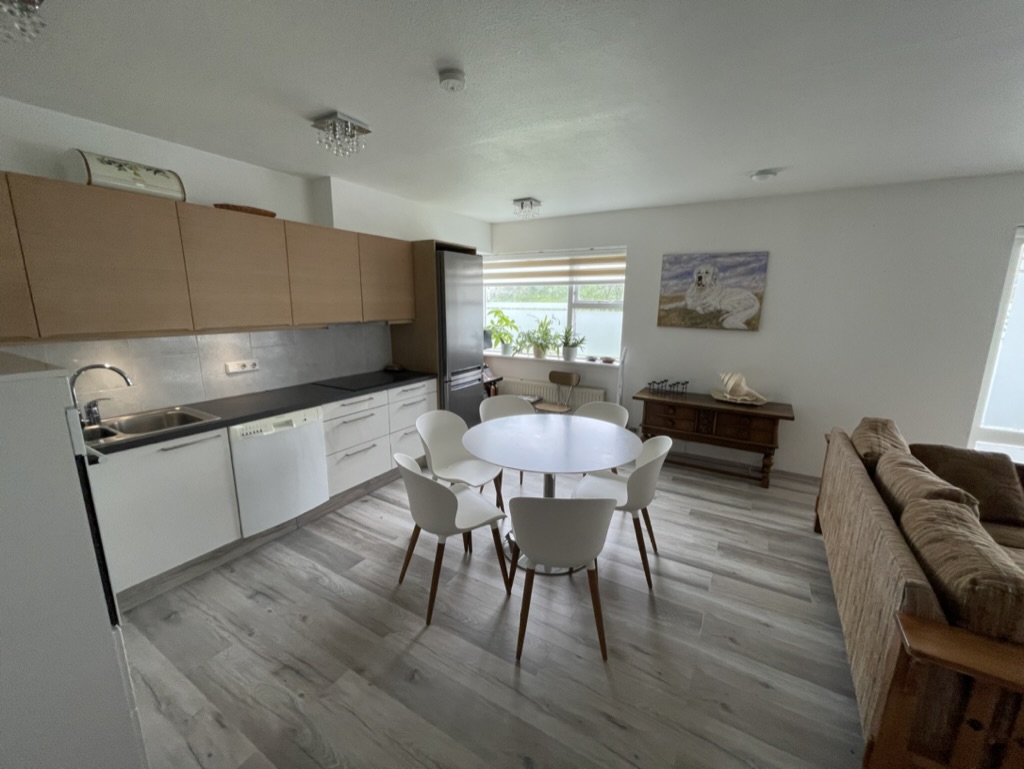 While the laundry thought about itself, I caught up on transferring videos and blogging and Trish took a snooze.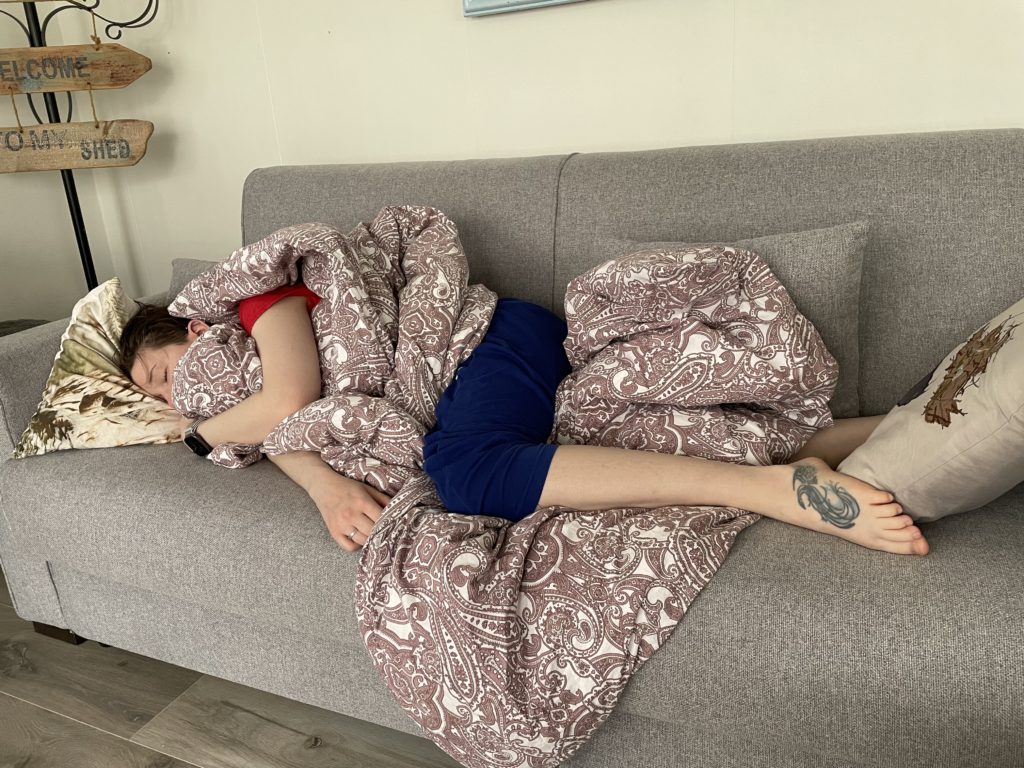 After two and a half loads of laundry, Trish woke up and we decided to go to Rub 23 for dinner and try some Icelandic sushi!
We had some tasty mocktails including a very refreshing virgin mojito and a Japanese magic potion (raspberry puree, honey syrup, ginger, lime, and ginger beer).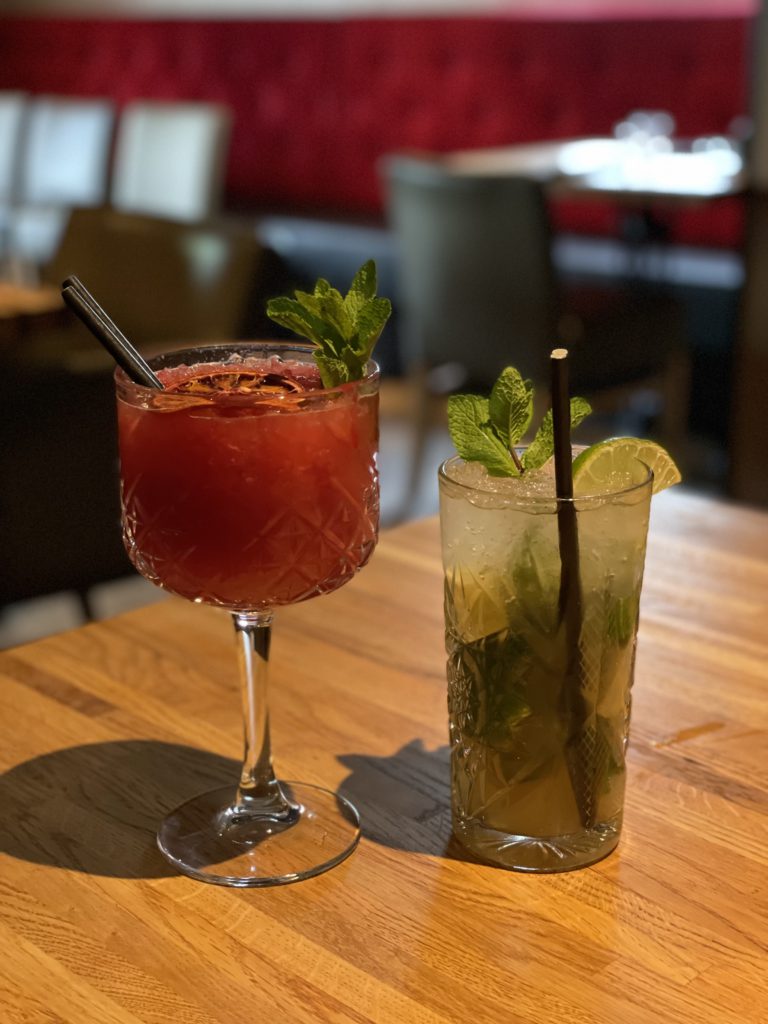 For dinner, we split an appetizer bento box which gave us tastes of Thai braised beef short ribs, sushi pizza (Artic char, chili mayo, unagi sauce, & spring onion on top of a thin tempura rice/seaweed "crust"), salmon Tataki with mango-ponzu sauce, & crispy Catalan dumplings.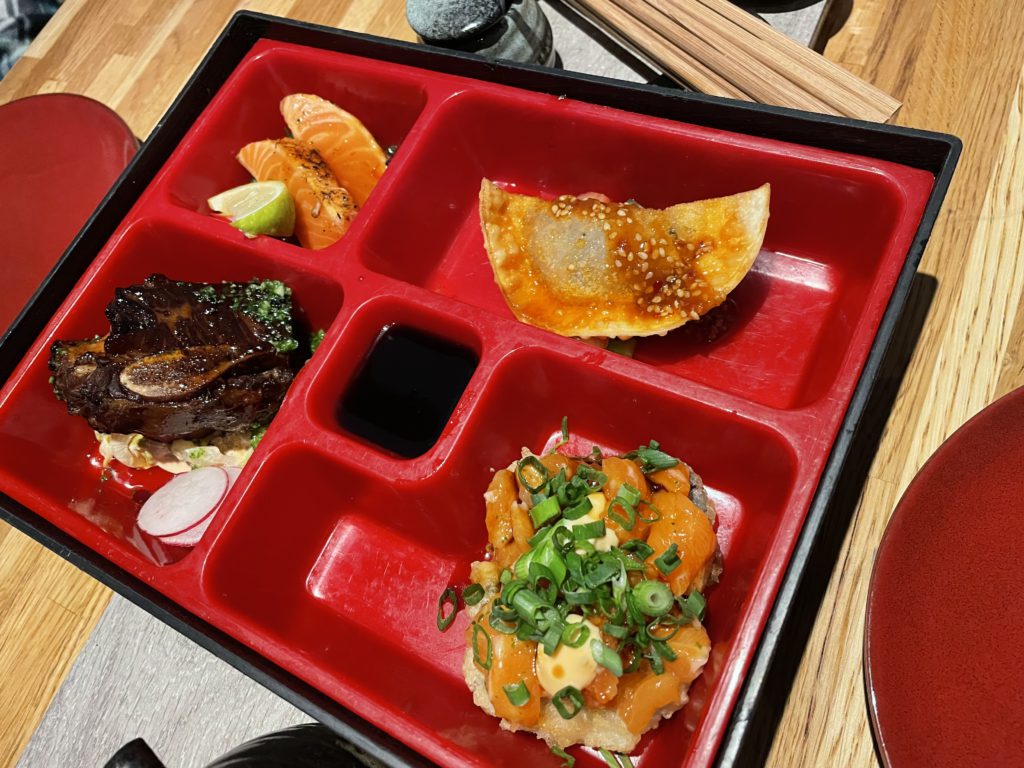 This place allowed you to order half rolls, which I really like because you get to try more things. We had:
Titanic (Artic char, chives, red bell pepper, mango-cream cheese, & sesame seeds)
Seafood crunch (Lobster, salad, tempura surimi, garlic mayo, & unagi sauce)
Bubba No Gump (Tempura shrimp, mango, black sesame seeds, chili mayo, & unagi sauce)
Cheese is not a usual accompaniment to sushi, but they had a cheese board for dessert with four Icelandic cheeses: 2 creamy (1 brie style the other even mellower), a hard yellow cheese, and a blue cheese.