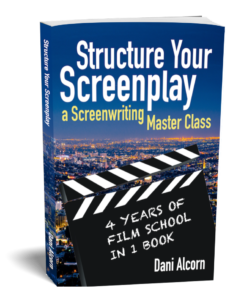 Summary
This book is based on my Screenwriting Workshop at Writing Academy, which I've been teaching for more than five years. That course grew out of my degree from Northwestern University's film school and many years of experience writing novels and screenplays.
This book gives you concrete information about every detail of the screenwriting process, including:
Brainstorming
Character development
Structuring
Writing dialogue
Screenplay formatting
Pitching your ideas
Marketing your work to producers
I've tried to include every useful thing I encountered in my college screenwriting curriculum. In fact, many of my students have reported they learned far more in my screenwriting class than they did in school!
Genre: Non-Fiction
Pages: 241
Excerpt
To read an excerpt from Chapter 9, about the cast of characters in your screenplay, click here.