We only have one day in Christchurch so we wanted a broad introduction to the city. Our main activity today is a half day tour called appropriately enough, "The Grand Tour of Christchurch." Breakfast isn't included in our room rate at The Chateau on the Park so we decided to get an Uber into the CBD (central business district) and have a bite across the street from where our tour departed at a cafe called "Bunsen."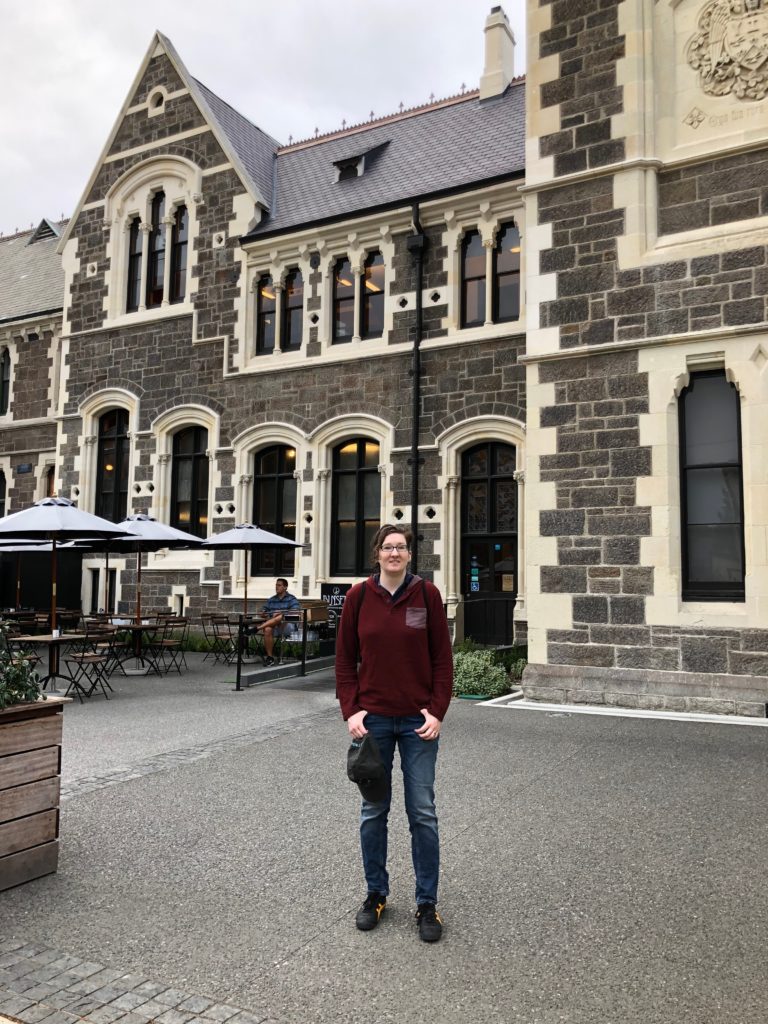 Upon arrival, we realized the name is an homage to the surrounding complex's history as a university! Various antique scientific oddities decorated shelves around the cafe and the tables had organic molecules and equations branded on them.
Trish had yogurt with pistachio granola and kiwi fruit. I had two fried eggs on sourdough toast. Both were excellent.
Before continuing with the happy events of the day, it must be mentioned that there's currently a 300 meter long memorial tribute to the victims of the horrific mosque mass shooting last week in the heart of Christchurch. The shooting seems to have deeply shaken Aussies and Kiwis alike. The contrast between their reactions and that of Americans and is a stark reminder of how commonplace such tragedies have become in the States. We've become desensitized to the horror. The flowers, signs, candles, and prayers left at the memorial show how deeply the event has affected the city. We didn't want to intrude so we kept a respectful distance and paid our respects from afar.
We met our tour group less than half a block away from Bunsen in front of the Canterbury Museum. It was a small group of 14 led by a cheerful guide named Tony.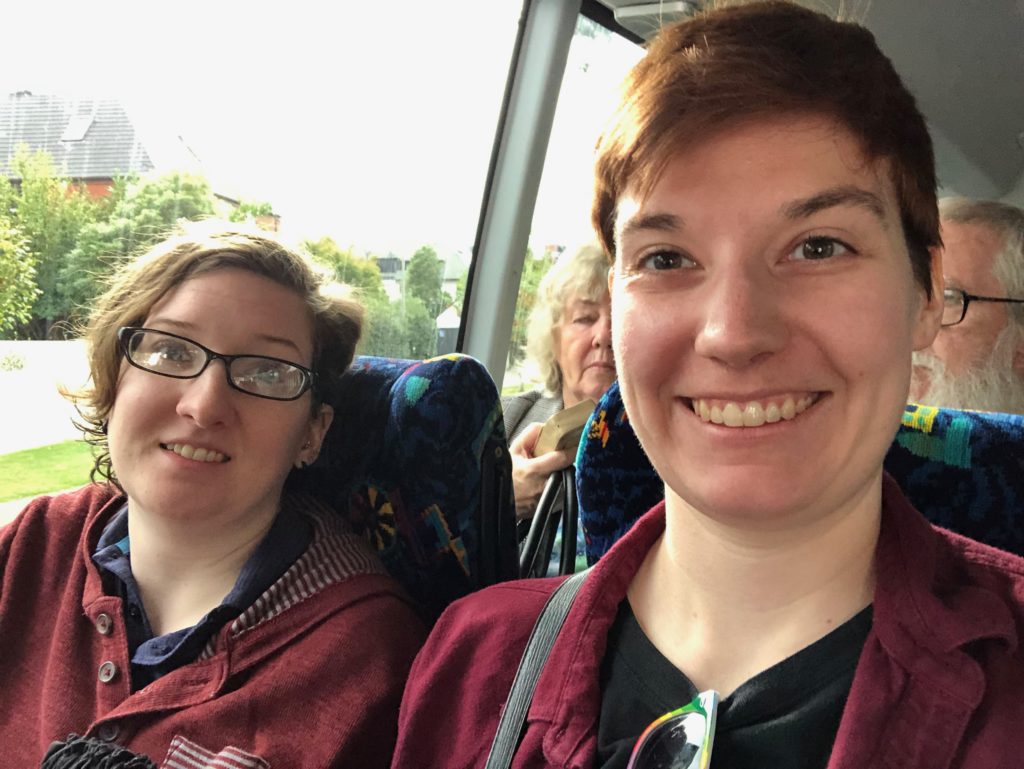 It was a bit silly to get on the coach because our first stop was just 300 meters behind us (which involved driving around several blocks) to go punting on the river Avon. The boat shed is the oldest building in New Zealand still being used for its original purpose.
I expected punting to be silly but it was actually a highlight of the day! Trish and I both thoroughly enjoyed it. We got seats in the front so we had an unobstructed view and the gentle motion of the boat soothed us despite the slight chill.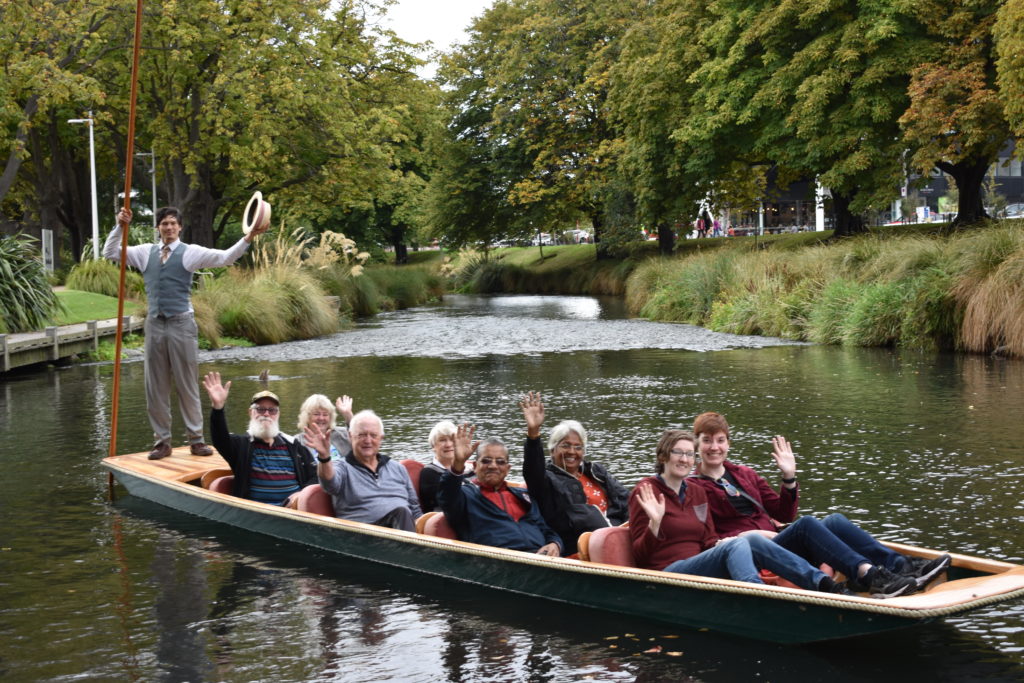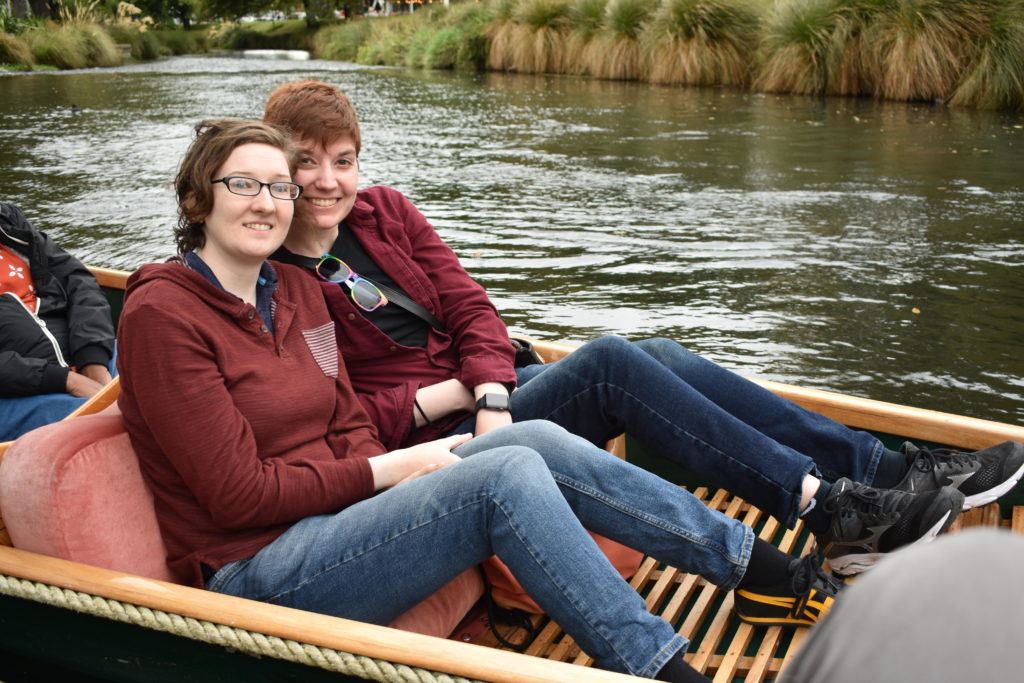 Our group had two punts and our punters bantered back and forth teasing each other while they told us a bit about the Avon, the history of punting, and the gardens and wildlife around us.
We saw several pairs of paradise ducks (which mate for life). If the female dies, the male stops eating and dies soon after. If the male dies, the female goes and finds another mate.
For the first half of the ride, Trish and I thought the only thing missing was a dog. Then, a terrier leapt from the bank into the muddy shallows in pursuit of wayward ball. He got so muddy! From his owner's nonchalant expression I doubt this is an uncommon occurrence. On our bus ride in the day before, Trish noticed a sign for a "Self Service Car and Dog Wash." I guess we know who's keeping them in business!
After punting, we got back on the bus to drive 300 meters back to where we started for a Botanic Garden Caterpillar Tour. They call it a caterpillar tour because the little green covered tram looks like a caterpillar (don't worry, Mom, there wasn't a butterfly in sight).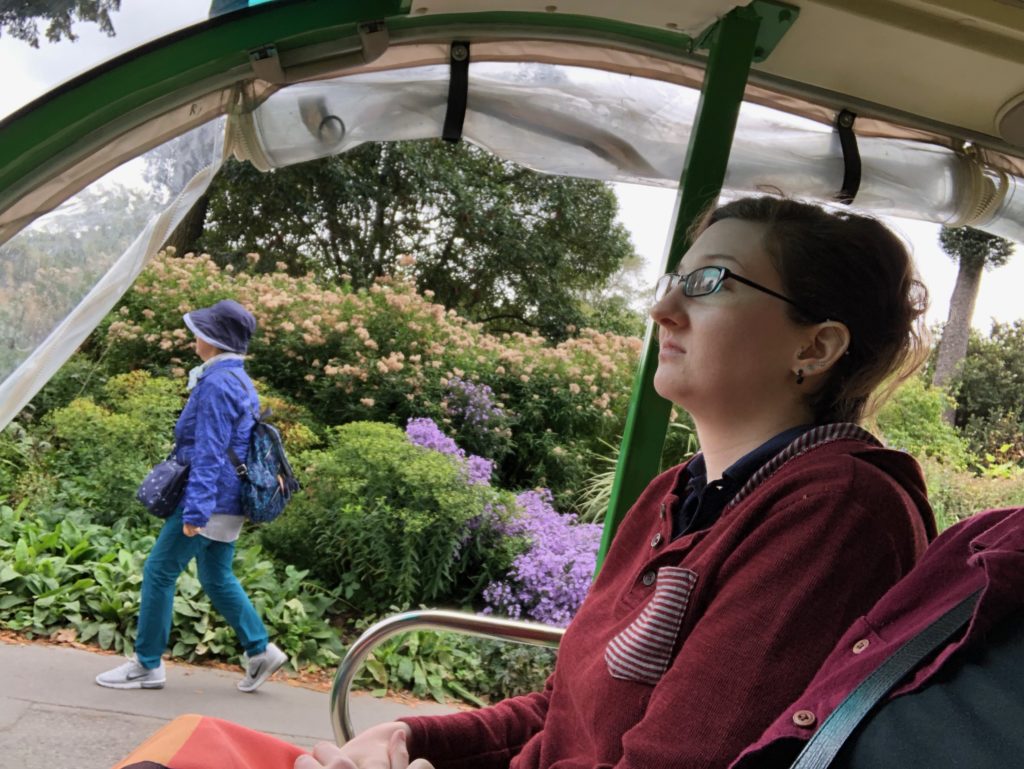 The botanic gardens have a stunning variety of plants. Our guide had a sense of humor and was good at telling us interesting things about the plants (not just what they're called) so it was an interesting ride despite not knowing anything about plants.
Here are some pretty ones:
My favorite story was about this special pine tree native to Australia. It was thought to be extinct until a grove of them was discovered. The Christchurch Botanic Gardens wanted to bring in some seeds but weren't allowed to due to the biosecurity import laws. They managed to find a legal way around it though. They brought back some of the tree's bark (or maybe pulp?) in a test tube and managed to germinate it. It's behind bars to keep it safe and prevent anyone from stealing it.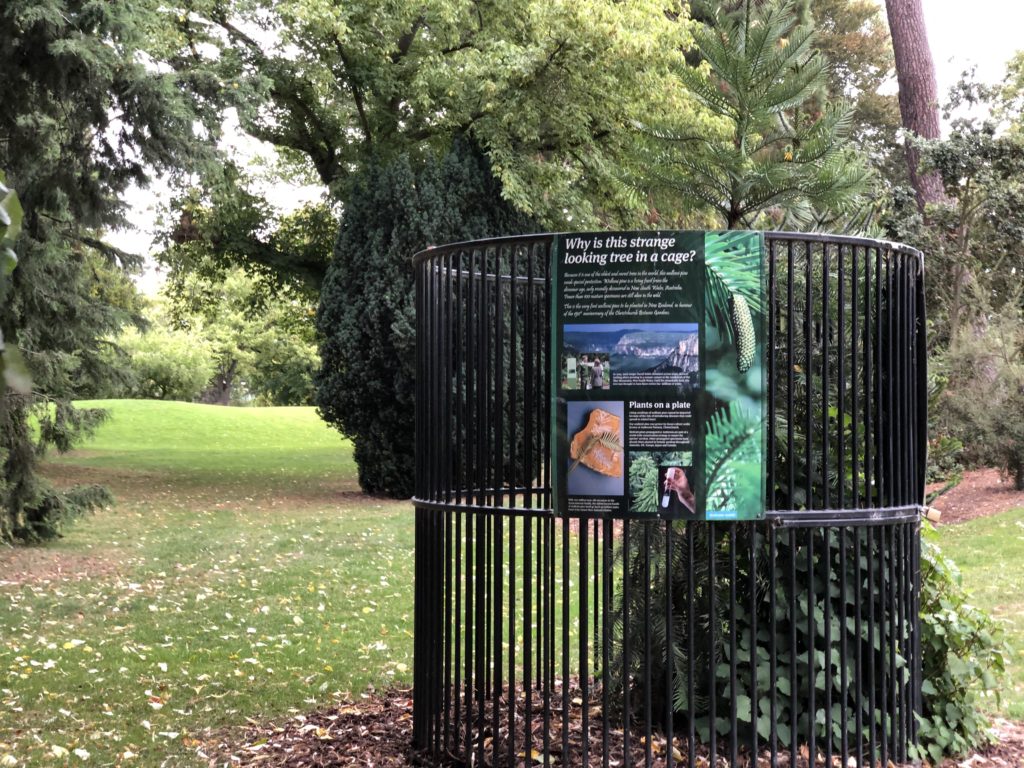 The ride got a bit chilly as the clouds thickened and a breeze kicked up (they call it a Nor Easter since it comes from the antarctic). Our guide handed out blankets which were most welcome.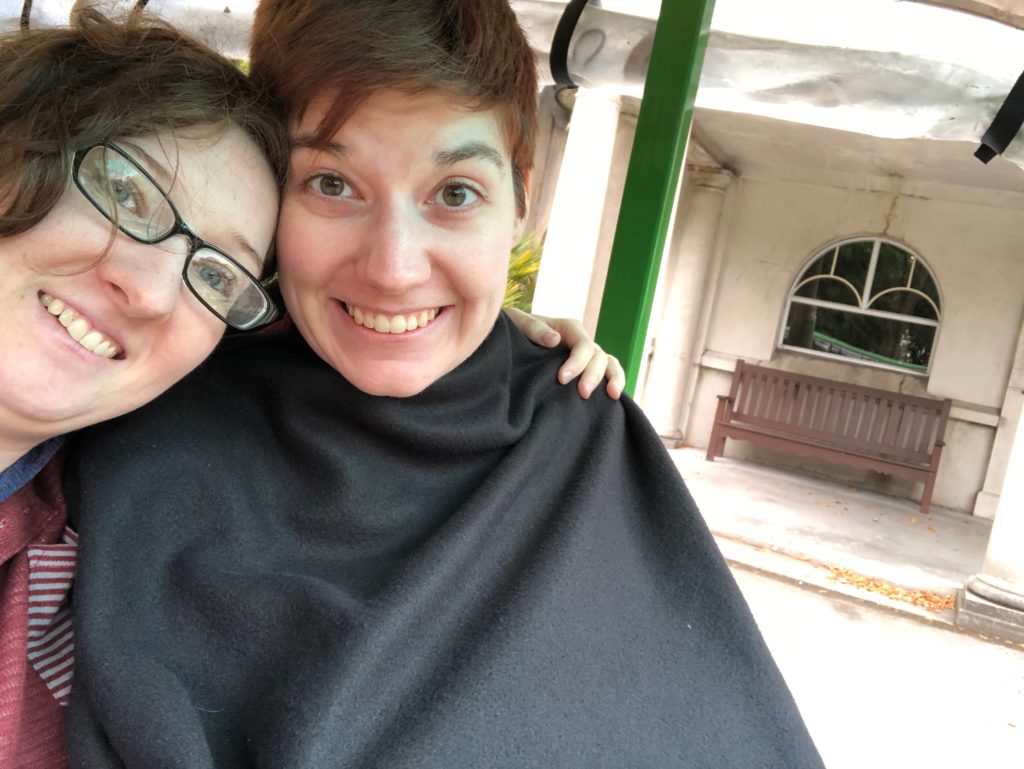 After the Botanic Garden tour, Tony got us back on the bus and we started to see more of Christchurch proper. The effects of the 2010 and 2011 earthquakes are still palpable (and visible) in almost every sector of the city and surrounding suburbs.
More than 75% of the buildings in the CBD were damaged (many destroyed) as a result of the earthquake. The city was basically leveled and is being replaced bit by bit. Some buildings haven't been touched since the earthquake and are simply surrounded by shipping containers full of concrete to keep them from collapsing on anything (or anyone) in the event of another earthquake.
The famous Anglican cathedral is in ruins and has yet to be restored.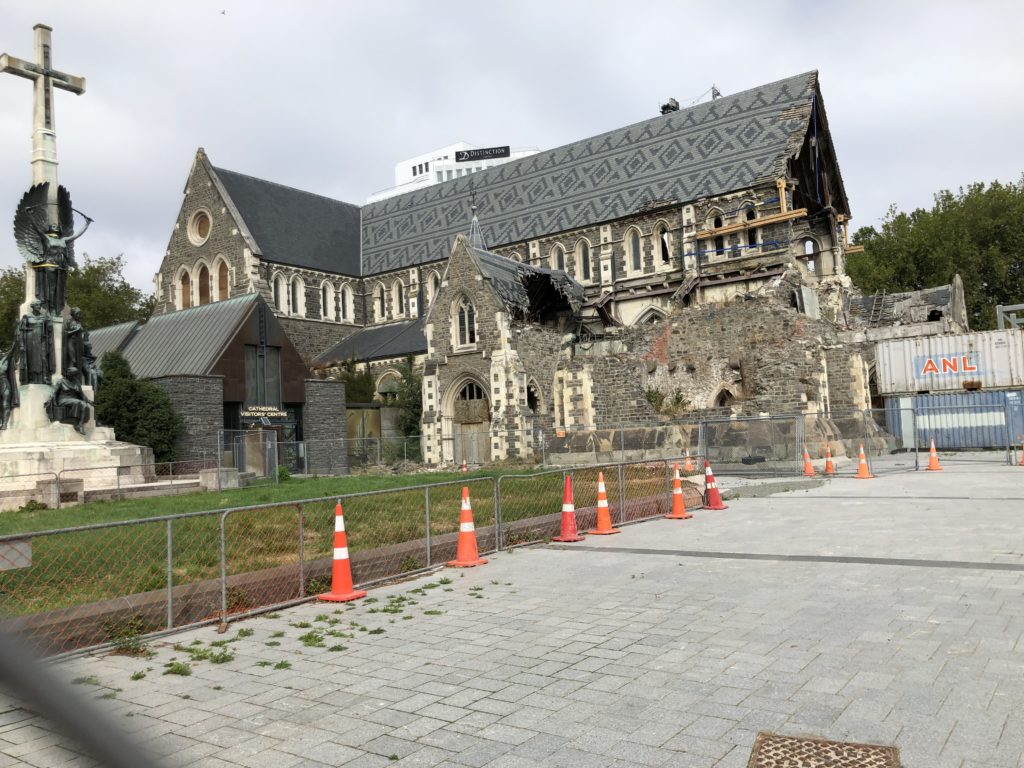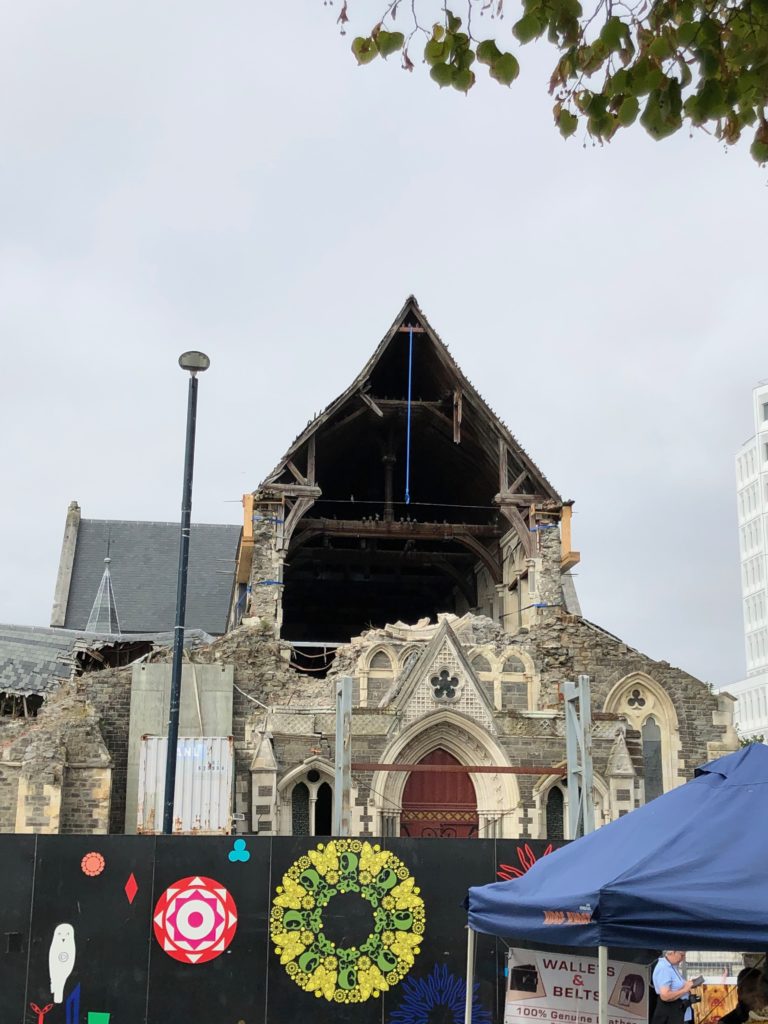 A Scandinavian architect designed temporary replacement to last 40 years that's built primarily of cardboard.
An entire section of the city full of suburbs built on unstable reclaimed land is gone. The city decided it wasn't safe to rebuild so they paid people for their land and "The Red Zone" simply sits empty.
Given the amount of destruction, it's amazing only 185 people lost their lives (115 of them in one poorly designed building that completely collapsed). Their memorial is home grown, originally the work of one man, and now maintained by a host of volunteers who repaint and mow around 185 empty white chairs.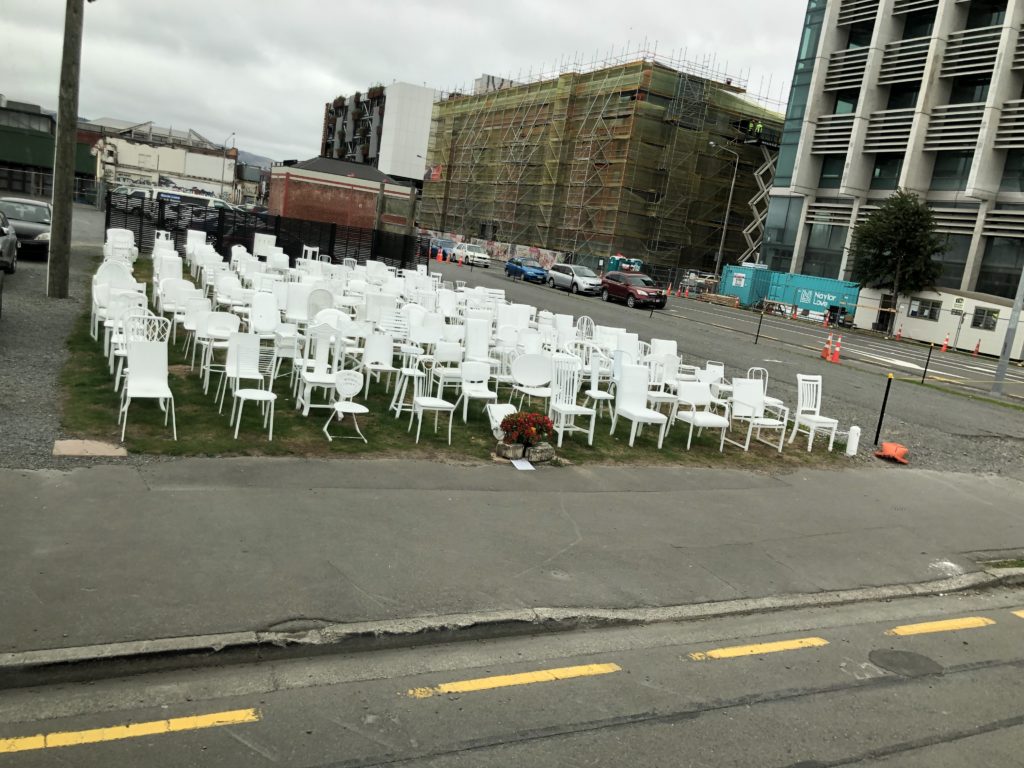 Every person we talked to today, from the tour guides to our Uber drivers mentioned the earthquake or its effects. The city exists in a strange limbo, caught between a "life must go on" attitude and an inability to forget its past.
Tony drove us out away from the CBD into the seaside suburbs and the effects of the earthquake remained present, from missing buildings to collapsed cliffs. Some old buildings survived almost unscathed (usually because they were made entirely of wood). He pointed out features along the way, including an alarming number of houses built on steep hillsides (much like in California).
Our final destination was the Christchurch gondola ride. Unfortunately, clouds built up throughout the morning so we encountered a sign that said "Due to low cloud cover there is no view from the scenic viewing deck." Guess you can't say they didn't warn you!
We went up anyway to see the quaint Time Tunnel "ride" (I use the term loosely).
We also took some pictures with the signs showing what our view should have been of.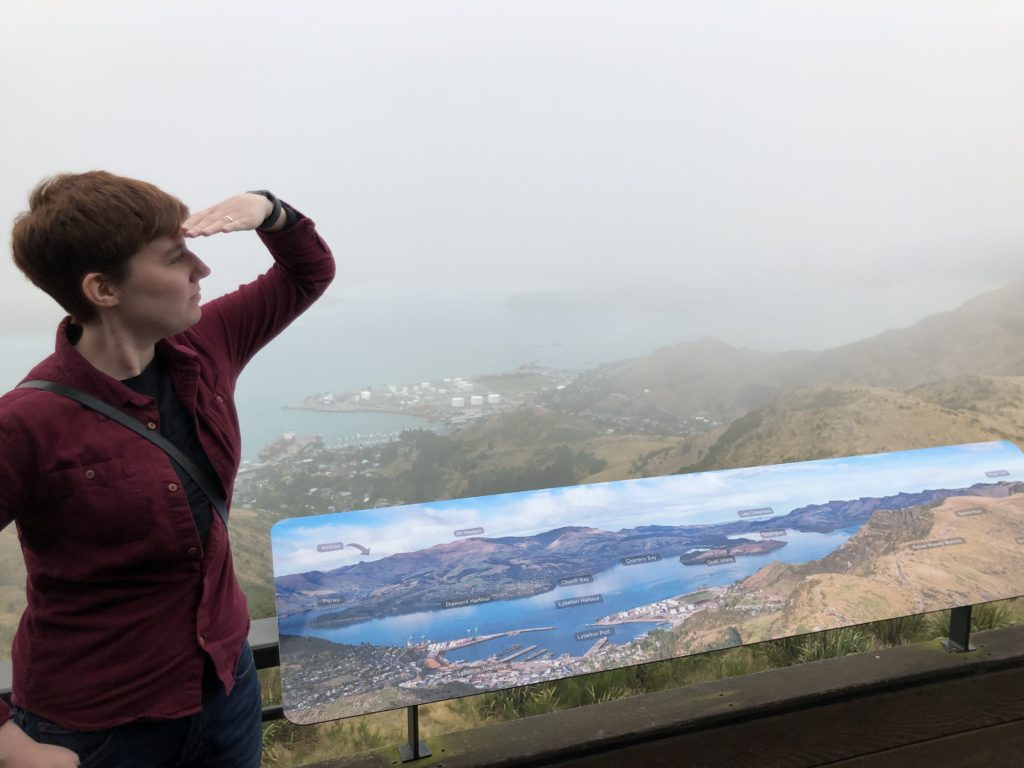 The Grand Tour ends with between 90 and 120 minutes at the observation deck for lunch (at the observation cafe) before heading back to the city center. Trish and I decided to cut that short and make our own way back to the CBD via Uber and find some better food.
Our driver recommended the Polo Bar inside the unassuming Hotel Montreal for Mediterranean tapas. I thought our waiter misspoke when he told us to order two tapas plates (I assumed he must have meant two per person). We ordered three and I'm glad we didn't order four!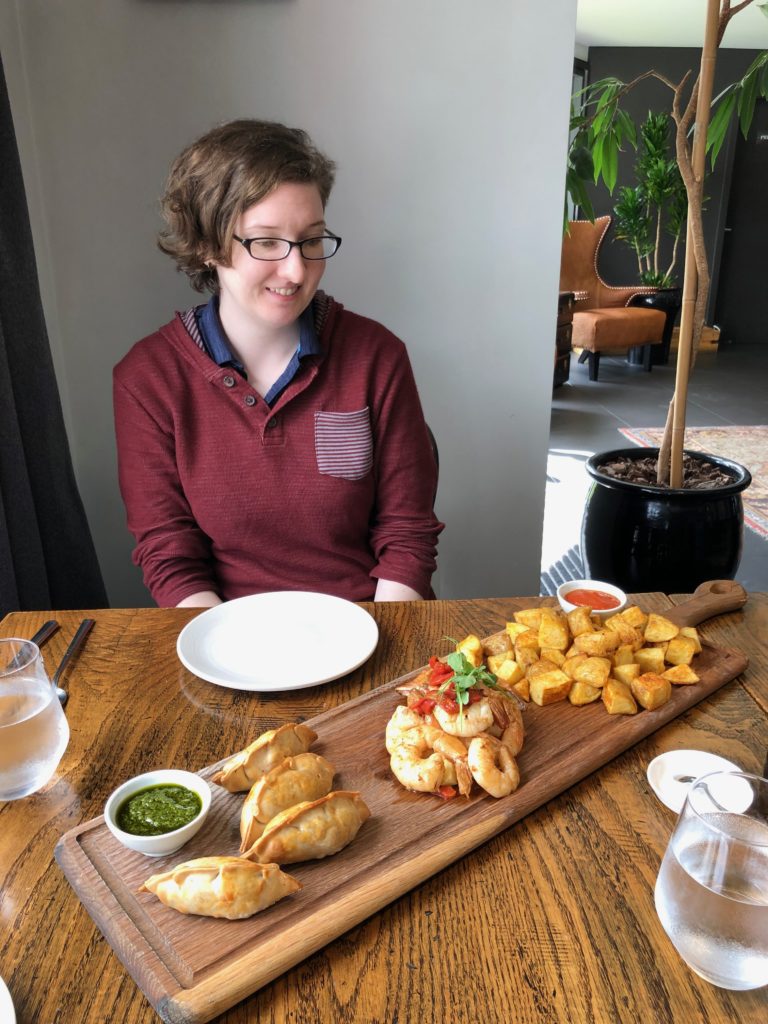 We had smoked pork empanadas, garlic and pineapple shrimp, and garlic and paprika dusted potatoes. They were all quite tasty, but I think the potatoes were my favorite. We contemplated getting an Uber to the Antarctica experience to meet penguins and huskies (and, I mean, learn about Antarctica and Christchurch's role as a gateway city). Ultimately, we decided the $60 per person ticket wasn't worth it for the two or so hours we'd have to explore it. Next time!
After lunch, we walked along the tram tracks for a while, taking in the sights.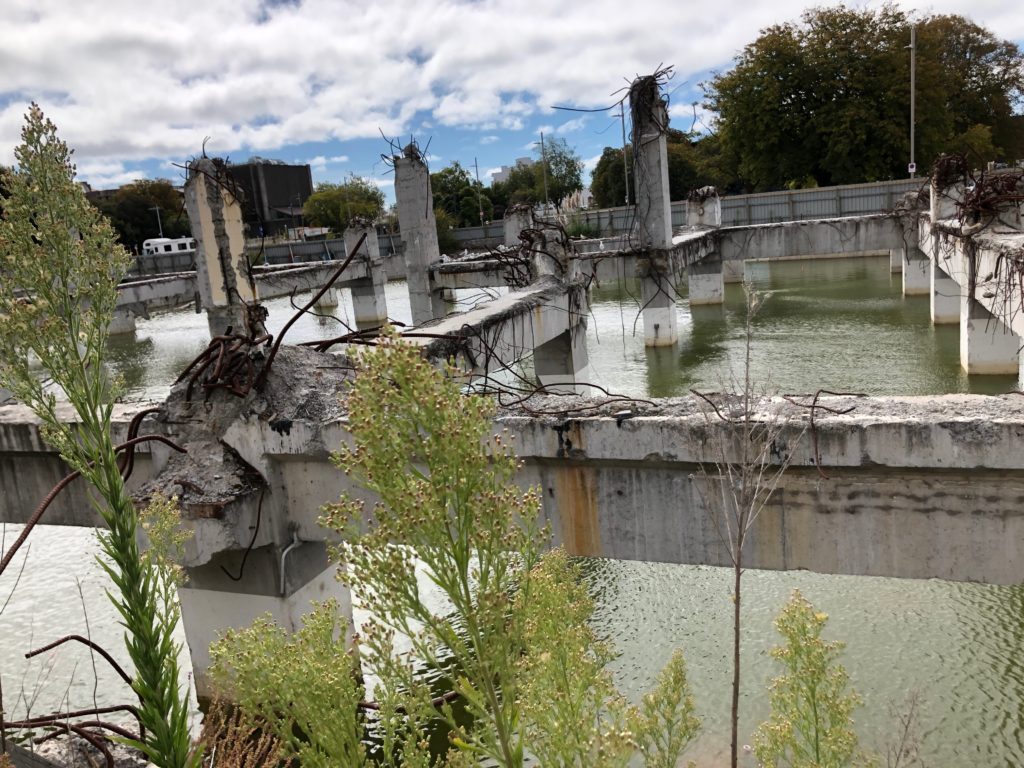 Our Grand Tour ticket included unlimited hop-on hop-off tickets, so eventually we hopped on and listened to our driver's commentary (again heavily focused on the earthquake).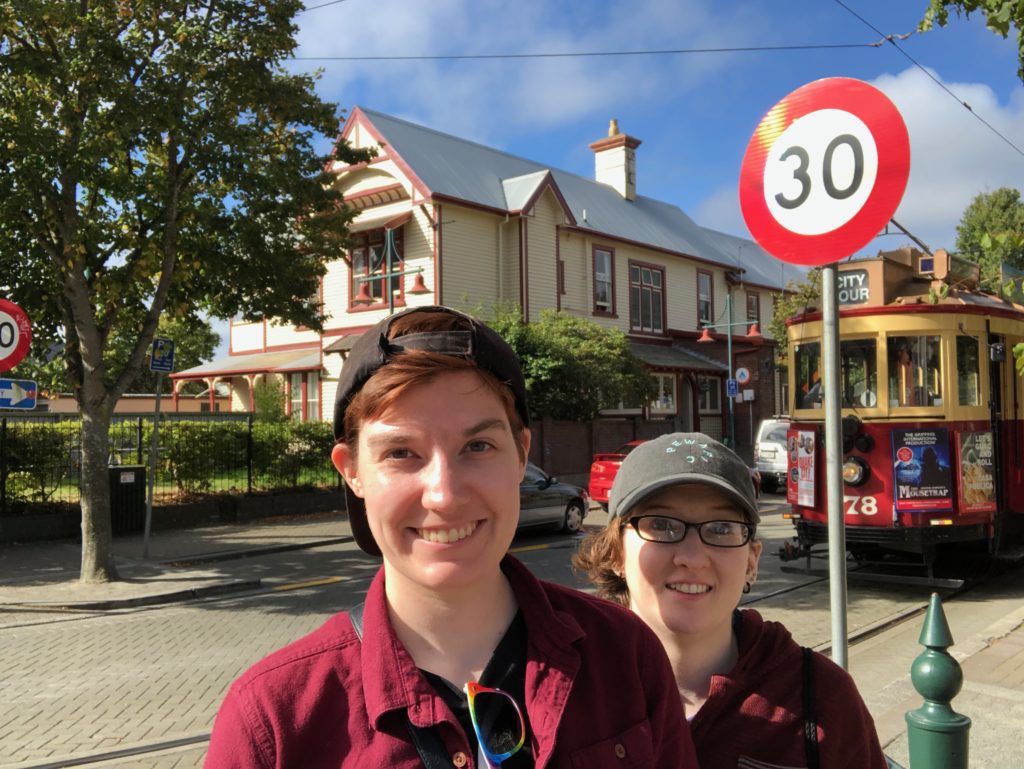 The Wizard of Christchurch (he's been at it for 40+ years!)
We ended our day in the free Canterbury Museum where we saw an exhibit about the sled dogs of Antarctica. They were beloved by the explorers but an unsettling number of them got eaten.
This is a fantastic museum for children because great thought has been put into designing the exhibits to be interesting, meaningful, and interactive. In the pounamu exhibit, you were allowed (and encouraged) to touch the large boulders. They also had a smaller one sitting in a gravel and water filled basin and you could pick up handfuls of gravel to scrape across the surface to see how much work it takes to strip away the outer layer of rough gray stone to reveal the smooth green interior.
We also saw some great exhibits about early Moari culture and early European settlers. The section about the early European settlers is designed to look like a turn of the century street. They've even left a dollhouse in disarray after the earthquake.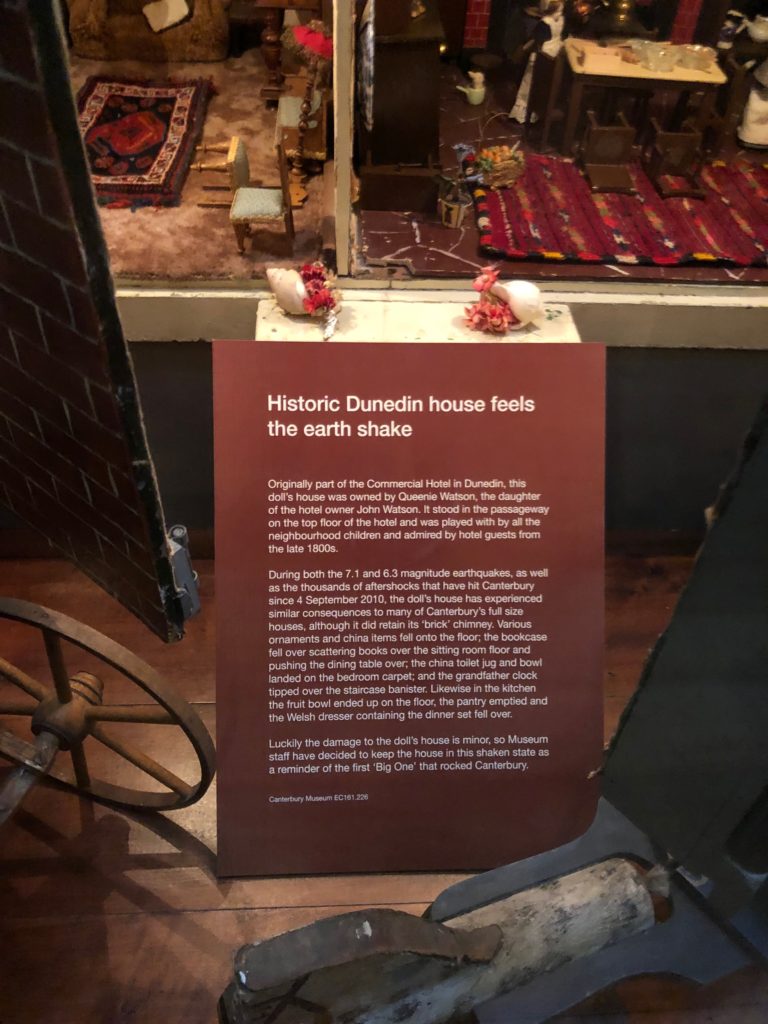 We headed back to our hotel and changed for dinner. I decided to officially celebrate my birthday (belatedly) at Inati (which is a Moari word meaning "to share food"). We did their eight course tasting menu with wine pairings and it did not disappoint!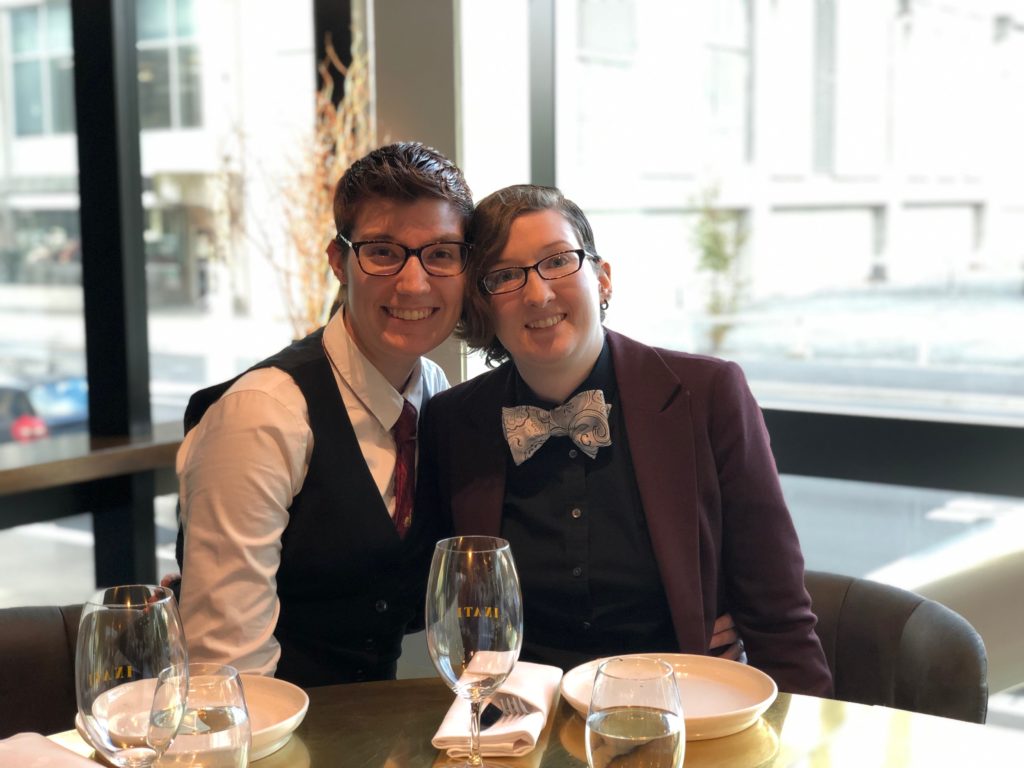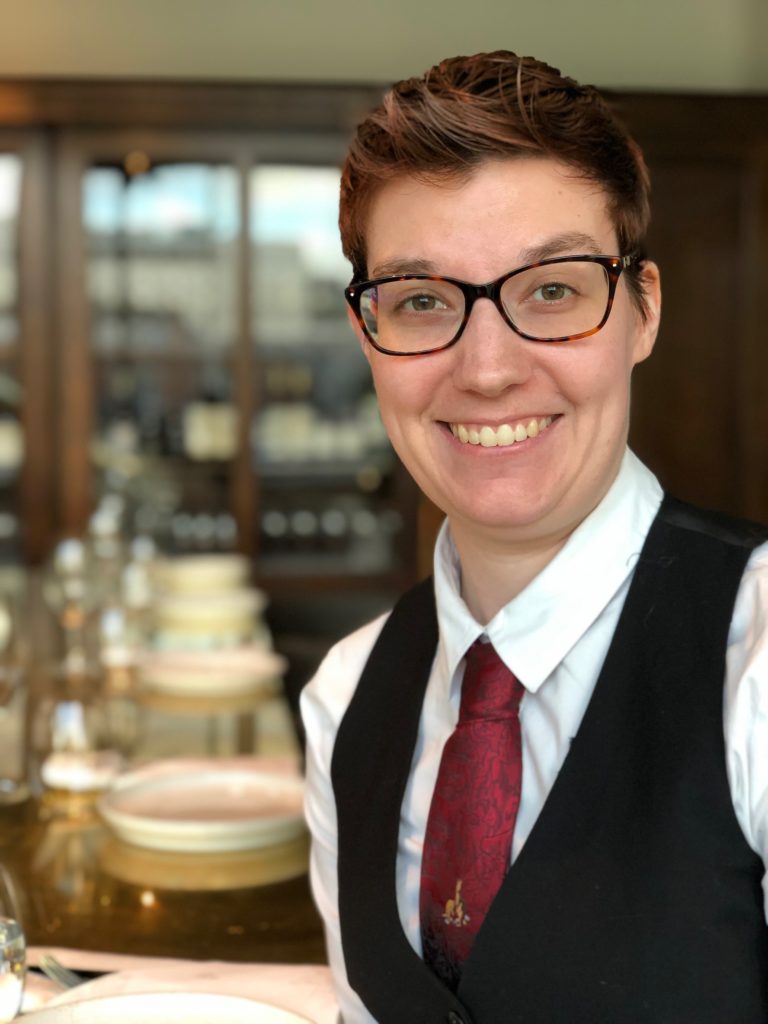 We sat on the corner of the chef's bar where we could see each other and also watch the chefs prepare the various dishes.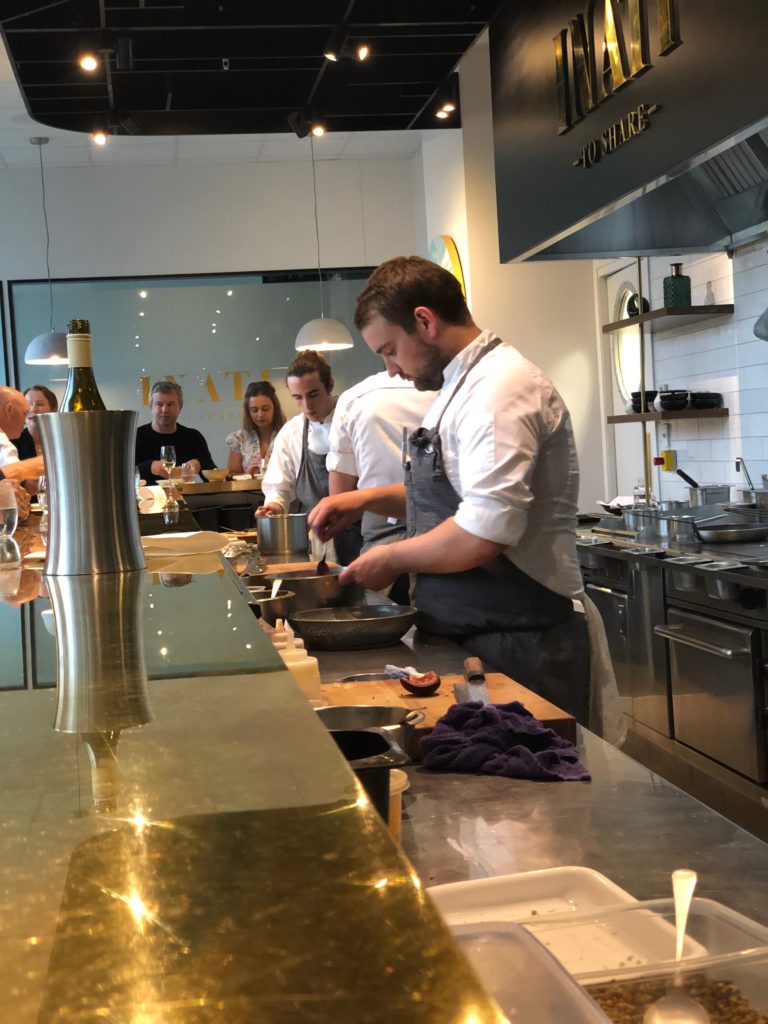 We started with a twist on Kiwi chips and dip. The chips were pork and bacon cracklings and the dip was crayfish that had somehow been whipped into a creamy form. It was tasty, but not particularly wowing.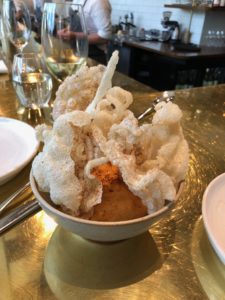 Things started looking up with our second course, a refreshing salad of red and yellow beets, pickled peaches, hazelnut crumbs, and goat cheese.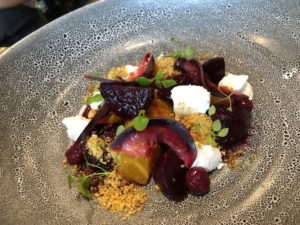 These two courses paired with a 2013 Pisa Range Estate Riesling from Central Otago (which we drove past yesterday). It had a petrol nose but very little residual sugar, making it crisp, clean, and an excellent food wine.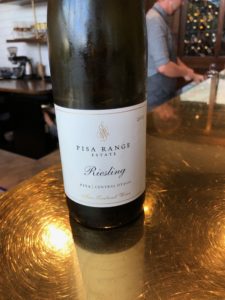 Our third course was the first home run (especially as far as Trish was concerned). It was smoked fish, burnt sweet onion, herbs (all foraged within four blocks of the restaurant!), and seaweed puffs. Outstanding. (So good I forgot to take a picture till we'd eaten most of it.)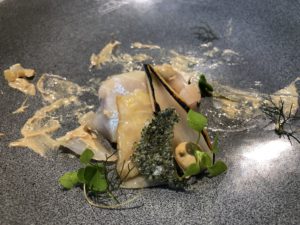 Next came seaweed braised potatoes (I'm pretty sure a full stick of butter was also involved). Inside (under the potato crisps) was a homemade crème fraîche topped with sweet onion jam. Again, incredible.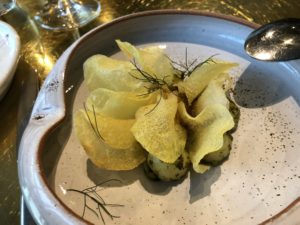 These courses paired with an unfiltered Sauvignon Blanc/Semillon blend made by a winemaker who buys everyone else's extra or unwanted grapes and blends them into unique blends. This hit you over the head with a fruity pineapple nose but was buttery on the palate, which suited both dishes.
I loved our next dish of curried cauliflower, crispy chickpeas, salted grapes, and pretty white shavings of… something.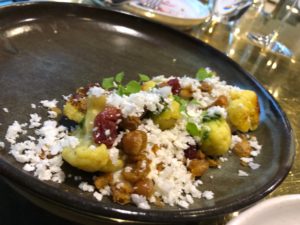 After that, we had incredible octopus. It was a great texture, not at all chewy or rubbery, but still substantial. The chili peppers added a nice kick cooled by the creamy sauce.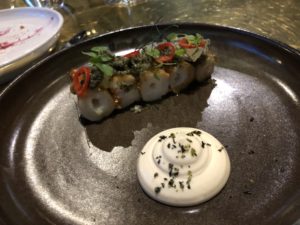 These paired with a 2018 Beachhead Chardonnay from Clearview Estate Winery in Hawkes Bay. It was super buttery and malolactic but had seen almost no oak.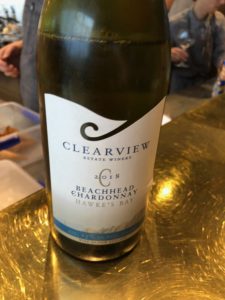 Our last dish was tender roast chicken with jus. It was very good but didn't quite elevate itself to the level of some of the other dishes.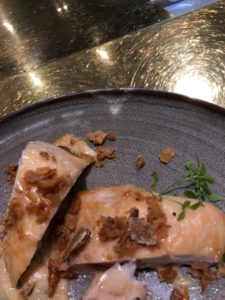 We got a 2014 Reserve Pinot Noir from Riverby Estate in Marlborough to go with the chicken.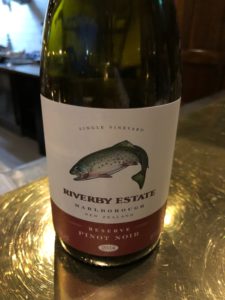 For dessert, we had a sweet corn mouse, salted caramel ice cream, topped with kettle corn. Individually, each component was just average, but together they combined into something delicious.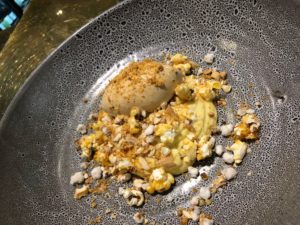 We had Scoundrels and Rogues Cold Shoulder Ice Cider to pair with dessert. This was fascinating! Much like an ice wine it's allowed to freeze. In this case, they pick apples in the summer, juice them, and then freeze the juice. That frozen juice is then allowed to ferment. This produces a viscous, sweet, but richly caramel flavored cider.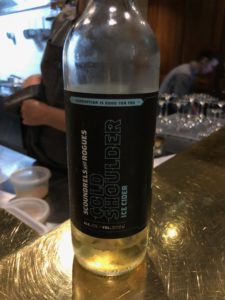 Trish also let it slip earlier in the meal we were celebrating my birthday so I got a bonus chocolate mouse topped with gourmet candy bar bits.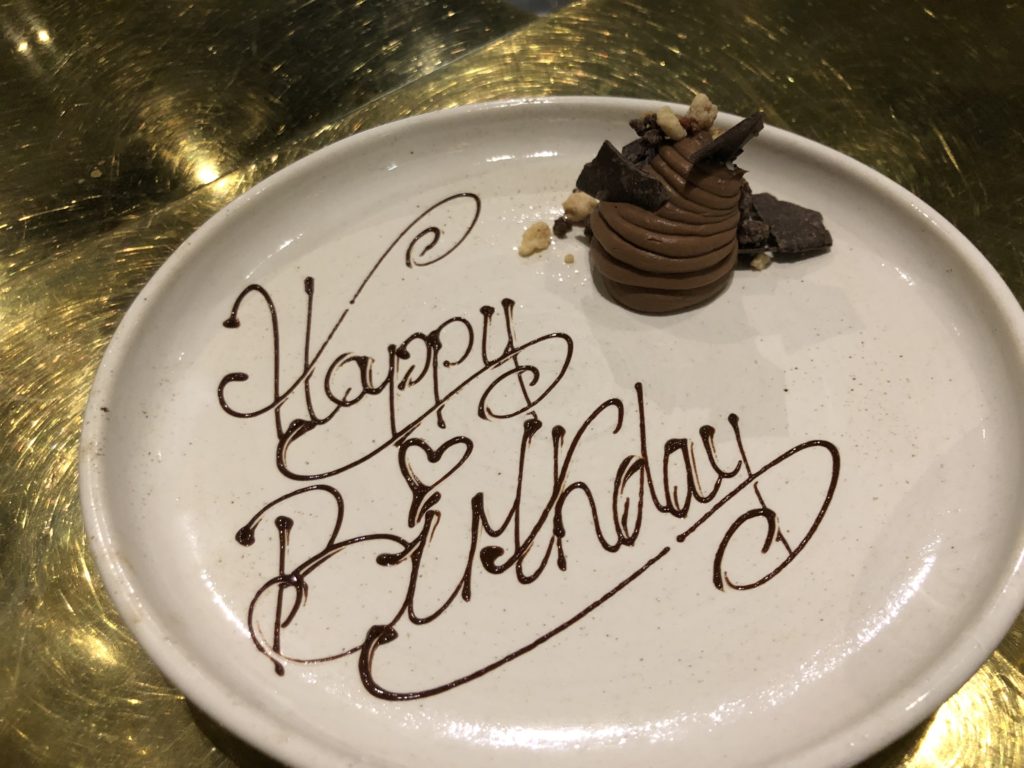 I highly recommend Inati to any foodies traveling through Christchurch!