Denver, CO – Ft. Laramie, WY – Chadron, NE
We woke up this morning ready to hit the road. We decided to aim for Mt. Rushmore and see how far we made it. However, before we left civilization behind we had two stops to make: breakfast and a grocery store, for healthy road snacks (aka Bugles).
We stopped at a Village Inn just outside Denver in Loveland. I'd never heard of it but apparently, it is a well-known chain. Well-enough known Dad has a usual order, the Ultimate Skillet (all bacon).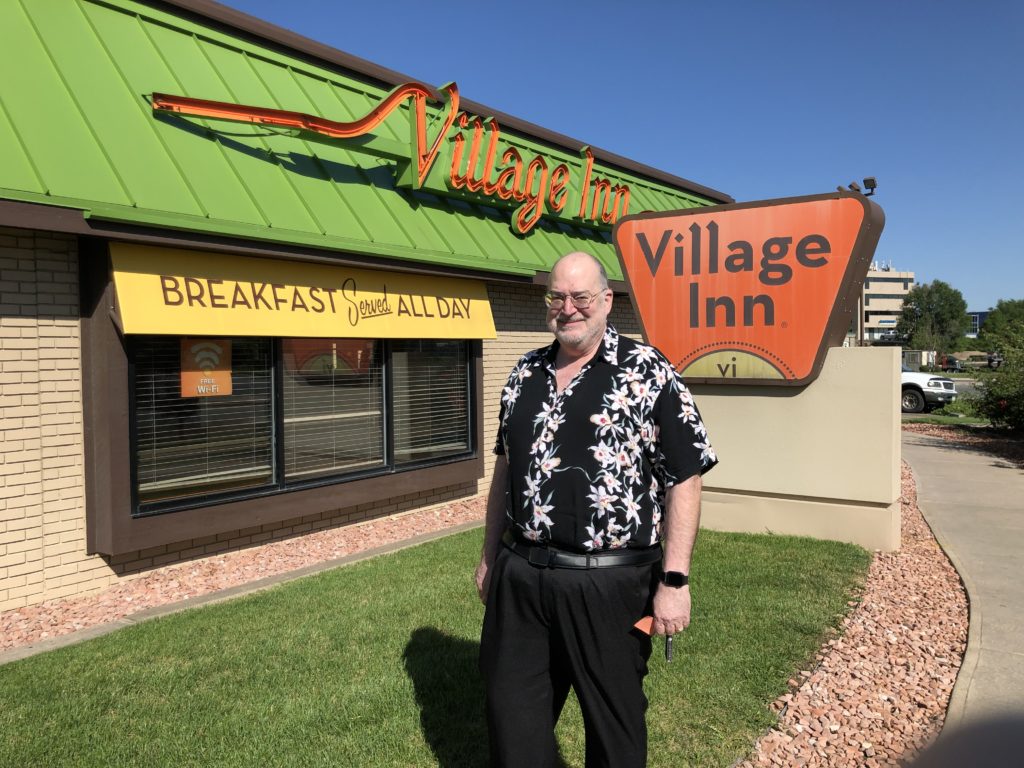 I decided to be indecisive and try everything on the menu (their Choose 4 Breakfast). I had scrambled eggs, bacon, hash browns, and French toast. Honestly, Dad's was better but it was still good road trip fuel since I wouldn't need to eat for the rest of the trip (just kidding). Dad's decaf coffee also tasted strangely of blueberries.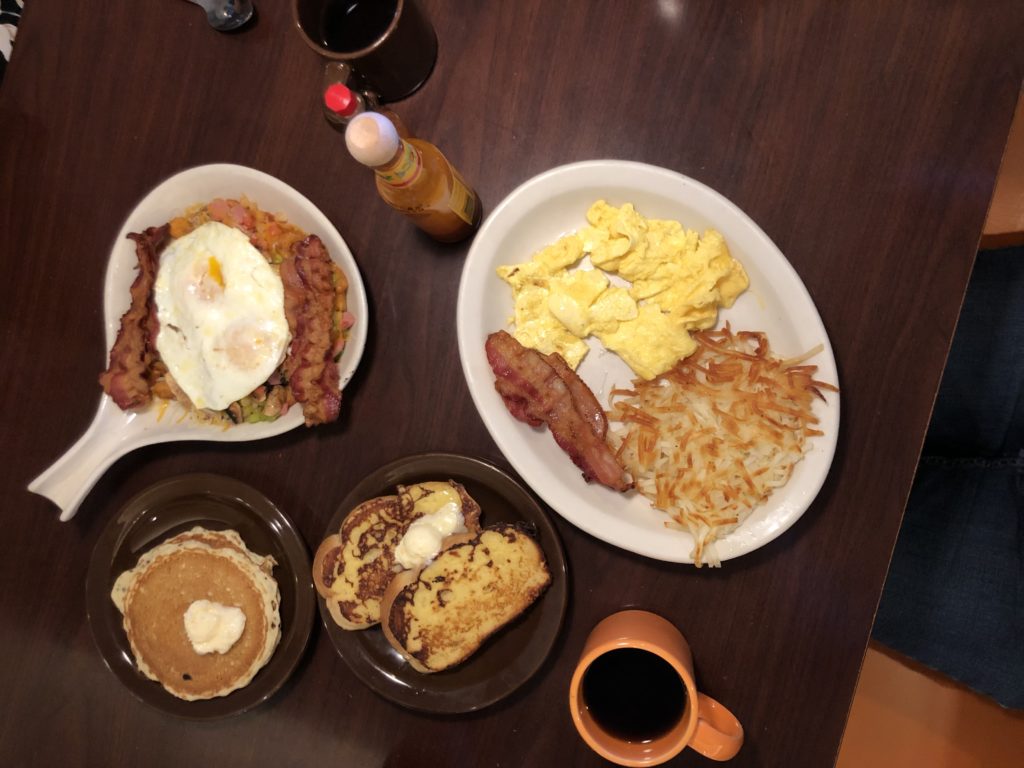 After breakfast, we discovered the only non-organic grocery store around was Walmart (shudder). We loaded our cart with salty snacks, cookies, and a case of water. We loaded it in the car and turned our bow (hood?) toward adventure!
And by "adventure" I mean Wyoming.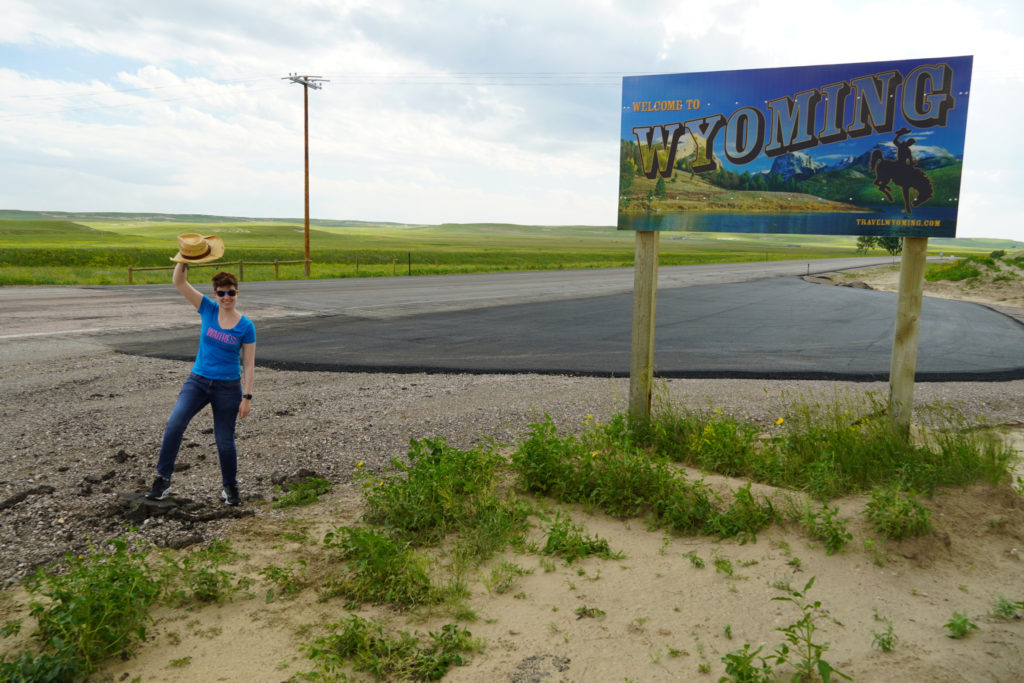 Fort Laramie was a neat stop. Most of the old buildings are gone but many have been reconstructed. The visitor map also indicates where buildings are currently missing from the landscape.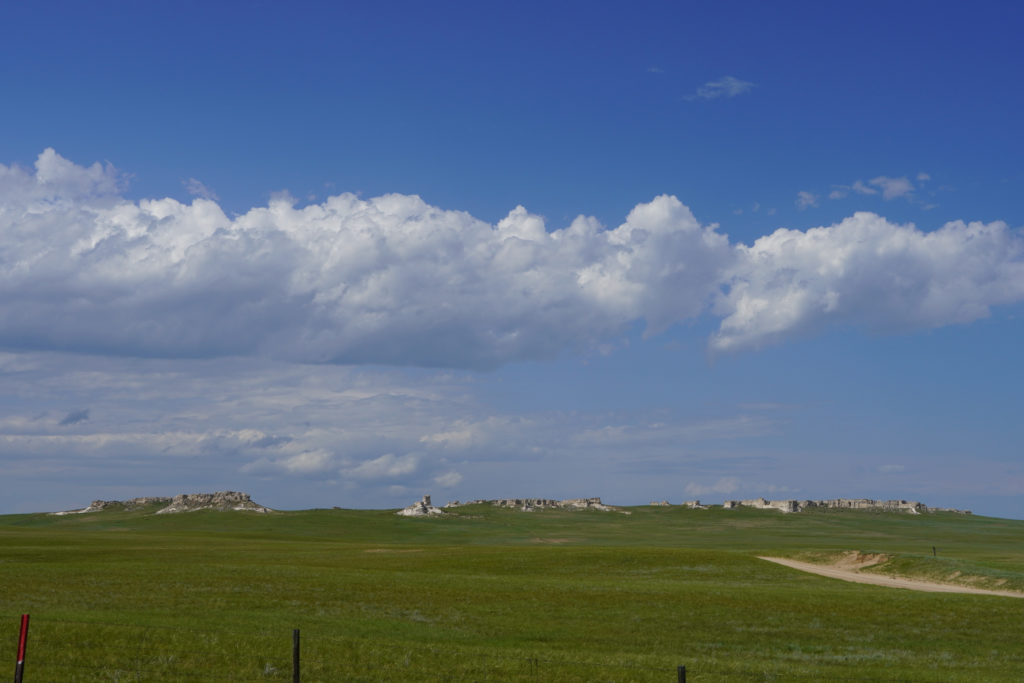 The Visitor Center had a few interesting displays about the various eras of function the site carried out (from fur trading post to a resupply stop on the Oregon Trail to Fort). However, I raised an eyebrow at all the descriptions of how nice the white settlers were to Native Americans. I'm not sure the Native Americans would tell the same story…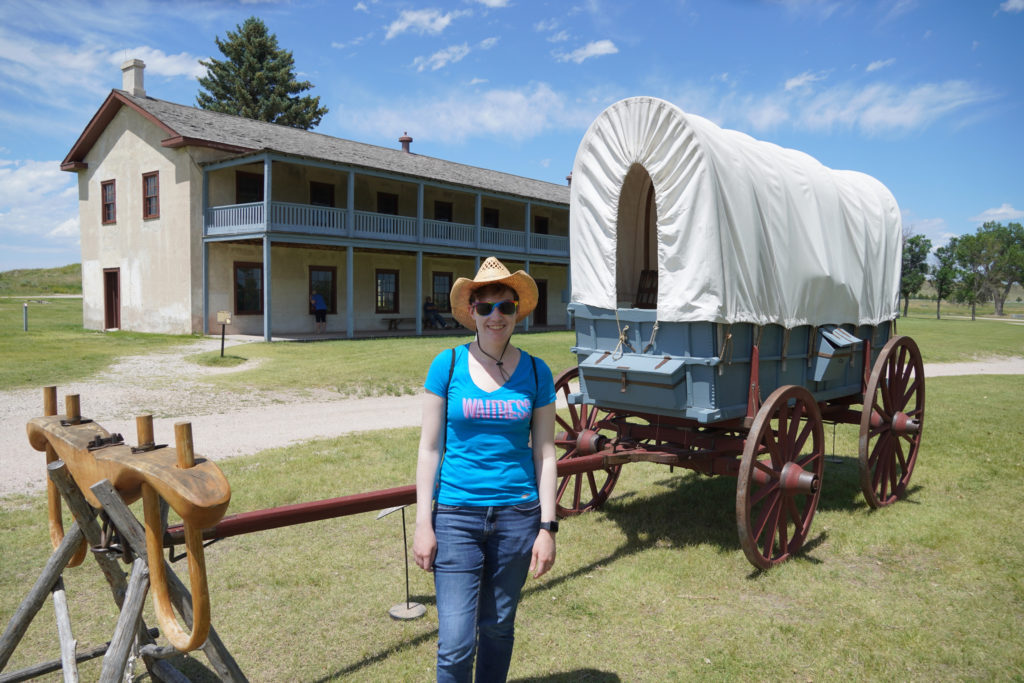 We didn't linger too long since we wanted to put more miles behind us. Yesterday, I inadvertently realized we could drive through Nebraska (which was not on the original route) and only add 45 minutes to our trip. Since neither Dad nor I have been to Nebraska we decided to take the road less traveled and cut through the northwestern corner.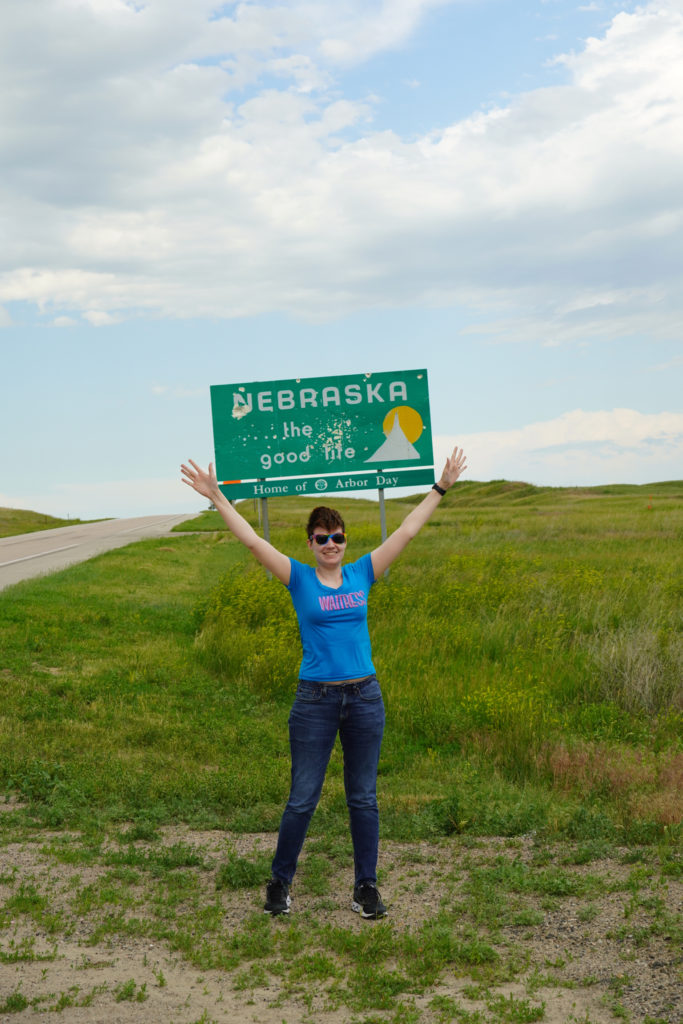 The scenery was not at all what I was expecting (aka Iowan levels of cornfields). Instead, rocky hills and sloping valleys greeted us. I did most of the driving today while Dad used our intermittent LTE to look ahead for things to do along our new route. We could have kept driving into South Dakota, but there's a fair amount of interesting stuff between the border and Mount Rushmore. Since it was already late afternoon, we decided to stop for the night in Chadron, Nebraska so we could play tourist tomorrow.
Chadron is the epitome of small-town America. And the Best Western we stayed at is the epitome of budget motels. At first, our door appeared to be locked from the inside, but no, silly us, you just had to lift the handle up to get into the room. Also, this is the least ADA accessible building I have ever seen. It's two stories and there is no elevator. The entire building is surrounded by curb, except for one ramp by the front desk… which can be blocked by a parking space.
Fortunately, dinner turned out to be much more successful. In this tiny town, there are four restaurants owned by a woman named Helen (or at least her name is on all of them!). We went to Helen's Pancake and Steak House.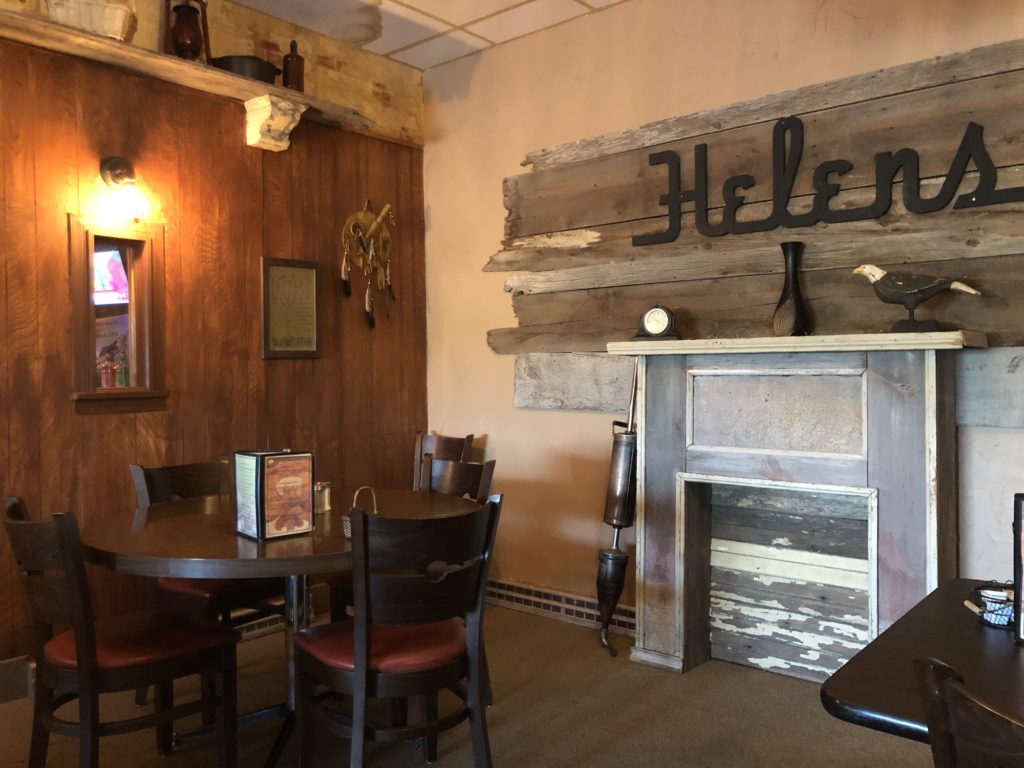 We had wonderful sandwiches for dinner. I had a classic BLT and Dad had a crunchy chicken sandwich with one of the moistest chicken breasts we've ever encountered.
Miles driven: ~300