This morning we had a leisurely breakfast upstairs. Dad had avocado toast with a poached egg, Mom had smoked salmon (as always), but I went rogue and tried all the unusual dishes, including chicken bao (with mustard) and congee (a rice porridge with various ingredients and toppings).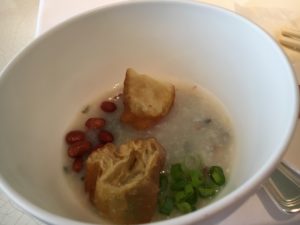 Yvonne told us many people work a half day on Saturday so it actually isn't a bad day to  do touristy things. Sunday, however, should be avoided at all costs. Given that, we decided to venture out to the Hong Kong History Museum in Kowloon.
Our taxi driver had to take a very roundabout route to get there (imagine trying to get from 4 o'clock to 2 o'clock but going the long way round). We also ended up on the opposite side of the building from the entrance, but once we did manage to get inside it was blessedly cool.
It's a wonderful museum. Their exhibits are arranged in chronological order, starting with the beginning of time with the formation of the islands from shallow seas to volcanos to all the various types of rock formed along the way. The ground floor also covers pre-historic Hong Kong, the earliest people to live in the area, and the ebb and flow of various peoples throughout the early dynasties of China.
The aesthetic design was lovely. They created numerous environments to give you a flavor and general impression of what the time period in that particular exhibit was like. We saw  lush jungle forests, sandy beaches, grocery stores, sailing ships, rice paddies, and towers of buns.

The exhibits were very interesting, and didn't suffer from Too Many Words syndrome (again, perhaps because everything has to be presented side-by-side in two languages). The museum flow allowed you to wander at your leisure but provided directional signage suggesting a chronological path. It was fairly easy to focus on the things that piqued your interest and gloss over those you found boring.
The ground floor was enormous. The exhibits just kept going and going and going… And then we discovered there was another entire floor dedicated to Hong Kong's history since the British took over.
Toward the end of the timeline, my parents began to encounter items they recognized from their childhoods' (many toys in particular, like slot cars).
By the time we finished going through the museum, it was past lunch time and I was quite hungry. We had dinner reservations that evening but definitely needed a light bite. I pulled up Google Maps and discovered that Yum Cha, a dim sum place famous for their cute buns, was quite close. Though not big dim sum fans, my parents indulged me and we set off.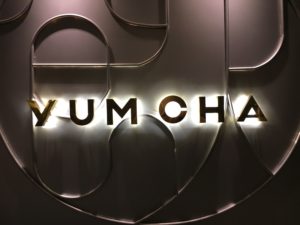 The walk was relatively short, but we had some difficulty finding the place. The map told us we were right on top of it, but it was nowhere in sight. Eventually, we deduced it was on the third floor and found an elevator.
Despite not having a reservation, they seated us right away and gave us the dim sum menu (which works very much like ordering sushi in the states). My major criterion was that it had to be cute. We succeeded admirably.
I liked everything.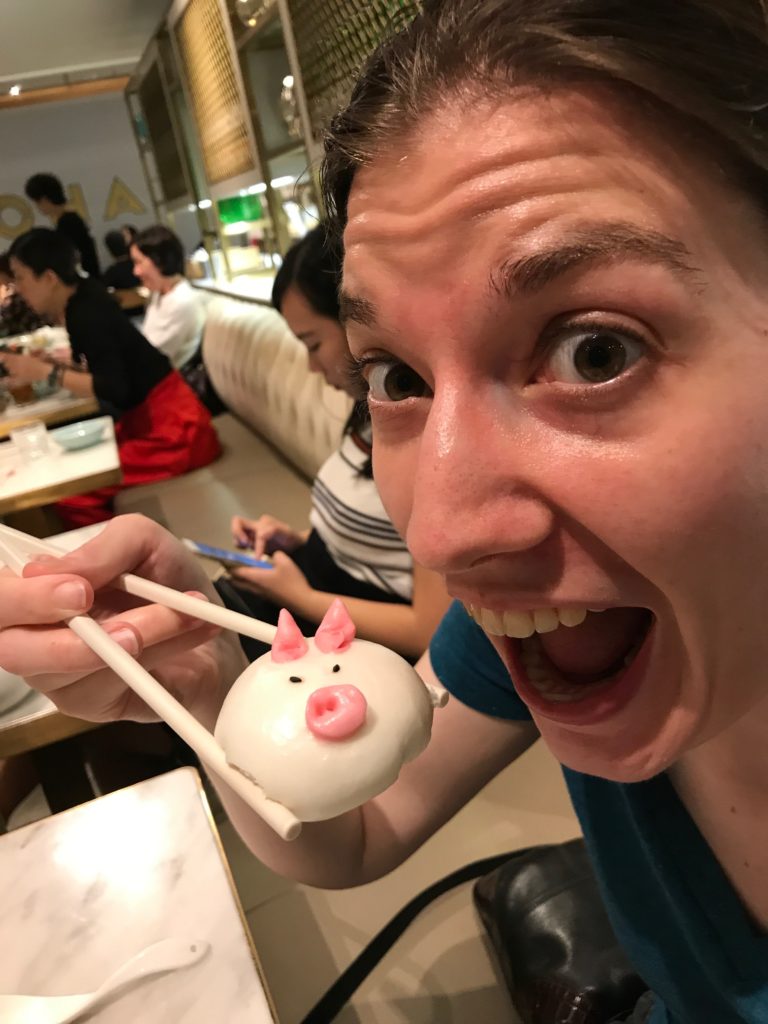 Dad did not.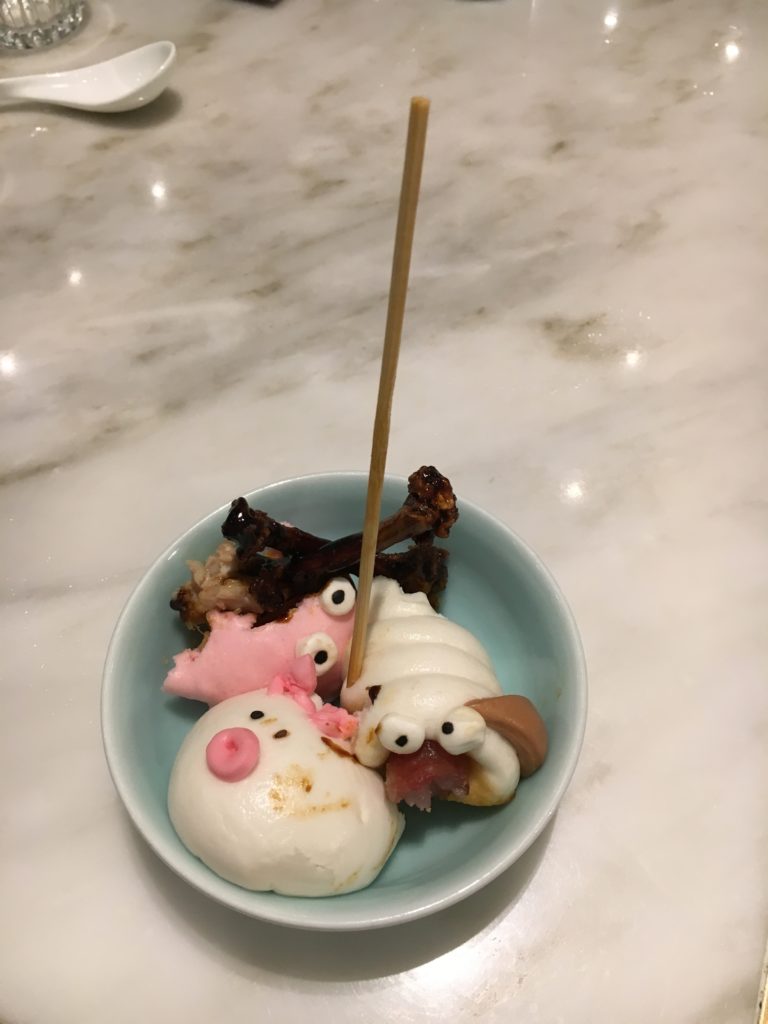 After our mid-afternoon snack, we took the train across the harbor, but couldn't quite figure out how to walk to our hotel through all the various levels and construction sites, so we cheated and got a taxi.
We relaxed in the room for a few hours and then headed to Joël Robuchon's Hong Kong outpost of L'Atelier.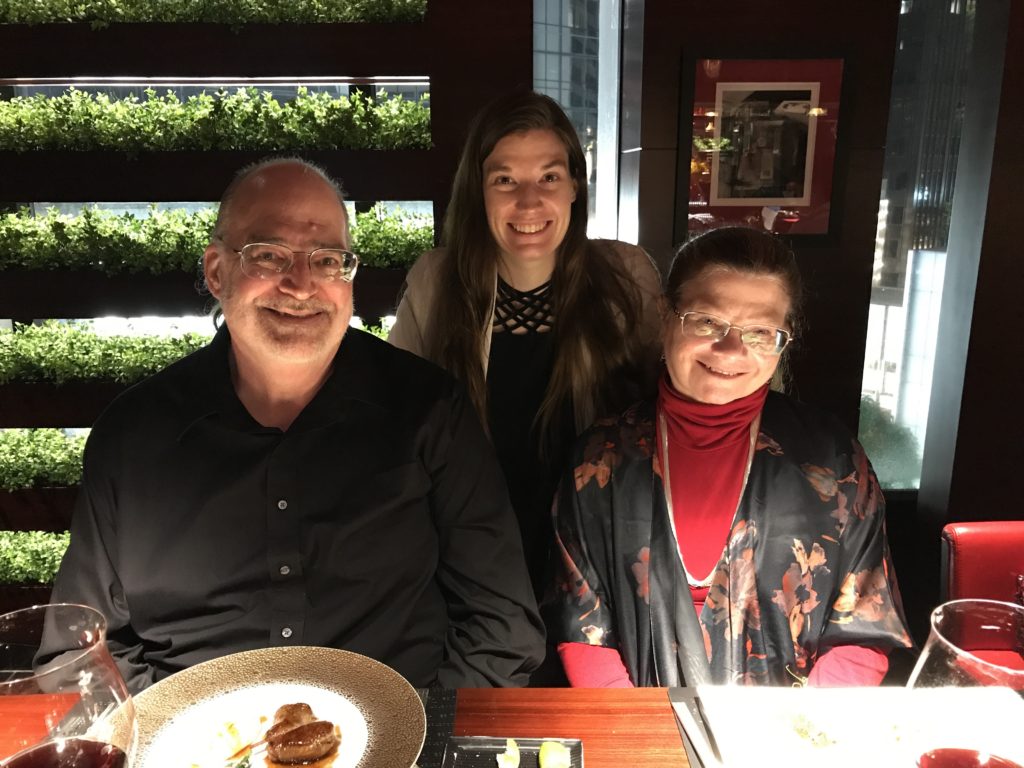 As always, the meal was phenomenal, each dish a delightful combination of flavors and textures. Dad also ordered excellent wines!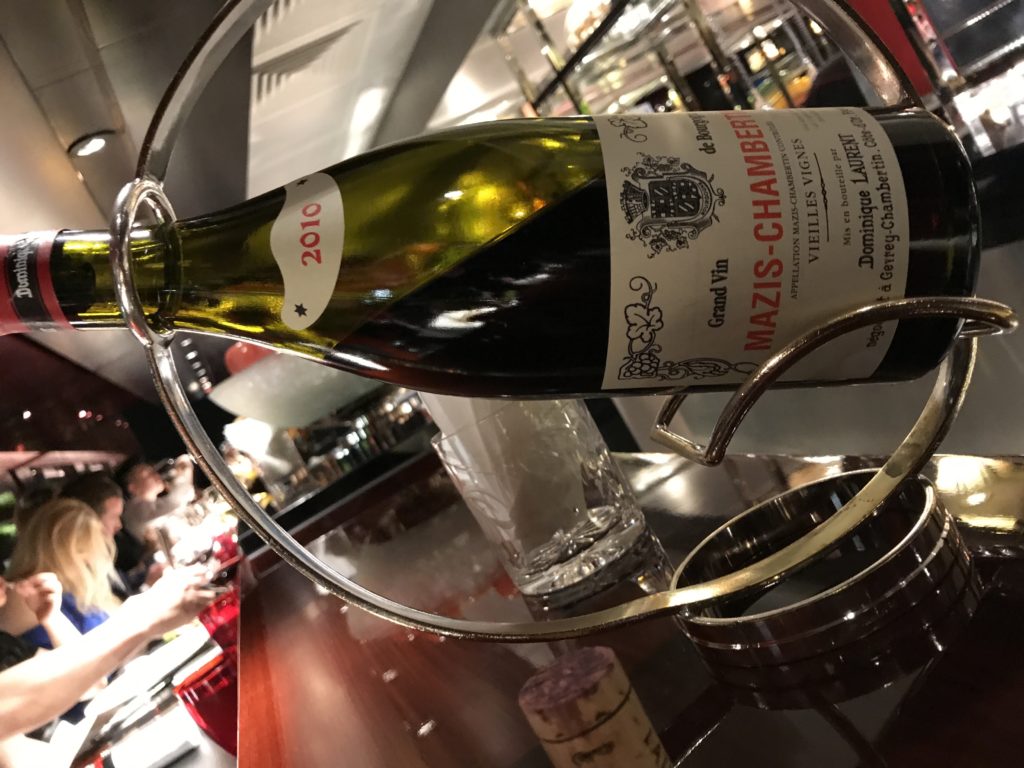 I particularly liked the potato puree in the amuse-bouche, the scallop, and the tilefish (complete with scales).