Thanks to the magic of lying down flat on our Sky Couch we arrived in Auckland feeling like we'd gotten a full night's sleep. We caught a Super Shuttle from the airport to our hotel (this is a super economical way to get to/from the airport at $17.50 a head).
Unfortunately, we hit rush hour traffic on our way into the city and then got slowed down by massive road construction along the waterfront where our hotel is. We didn't mind though. It gave us a chance to chat with our driver about American politics (which was never in the news in New Zealand until Darth Cheeto took office).
We finally arrived at our hotel, M Social Auckland, which is a funky/hip waterfront hotel that's only a block and a half from the ferry terminal to Waiheke island (which we'll be visiting tomorrow). Understandably, our room wasn't ready at 9 AM but, bless them, they let us into the hotel gym to take a shower and change.
We hadn't planned any activities for the day since we'd feared arriving jet-lagged and bedraggled, but between a good night's sleep on the Sky Couch and a shower in the gym, we actually felt ready to seize the day!
Our brains believed what time it was but our stomachs took a while to get onto the right schedule. So our first stop was for brunch or, since we're in LOTR territory now, second breakfast. We went to Best Ugly Bagels for hand-rolled, wood-fired bagel sandwiches.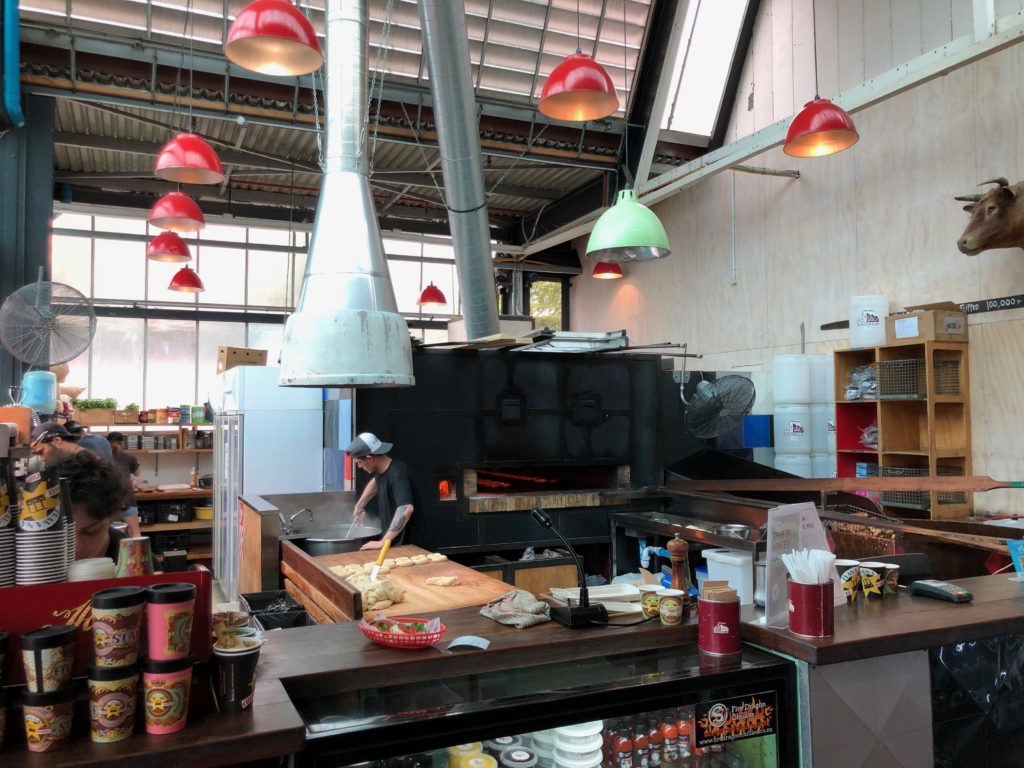 It's a casual place about a 15 minute walk (uphill) from our hotel. It's in a small complex of food-stall-like eateries with mostly outdoor seating.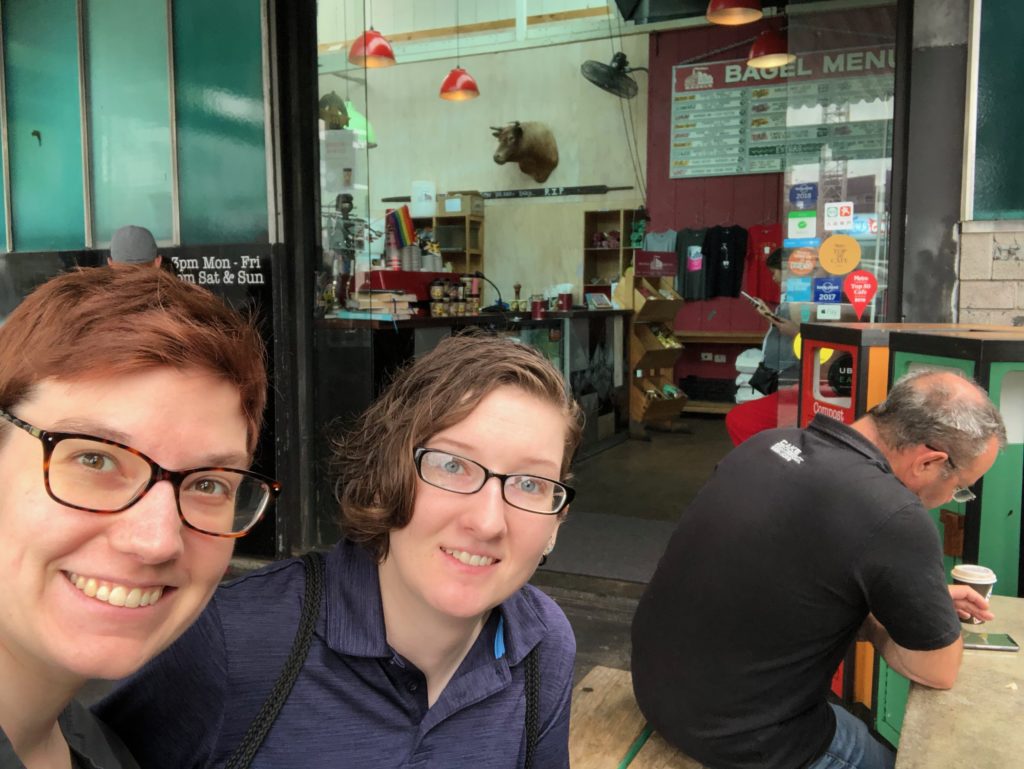 Trish and I both opted for the T.A.B. bagel (tomato, avocado, basil, with a drizzle of lemon oil) and a black coffee. Black coffee is normally served in about a 4 oz portion. We got American-sized coffees instead. We were awake, but not THAT awake.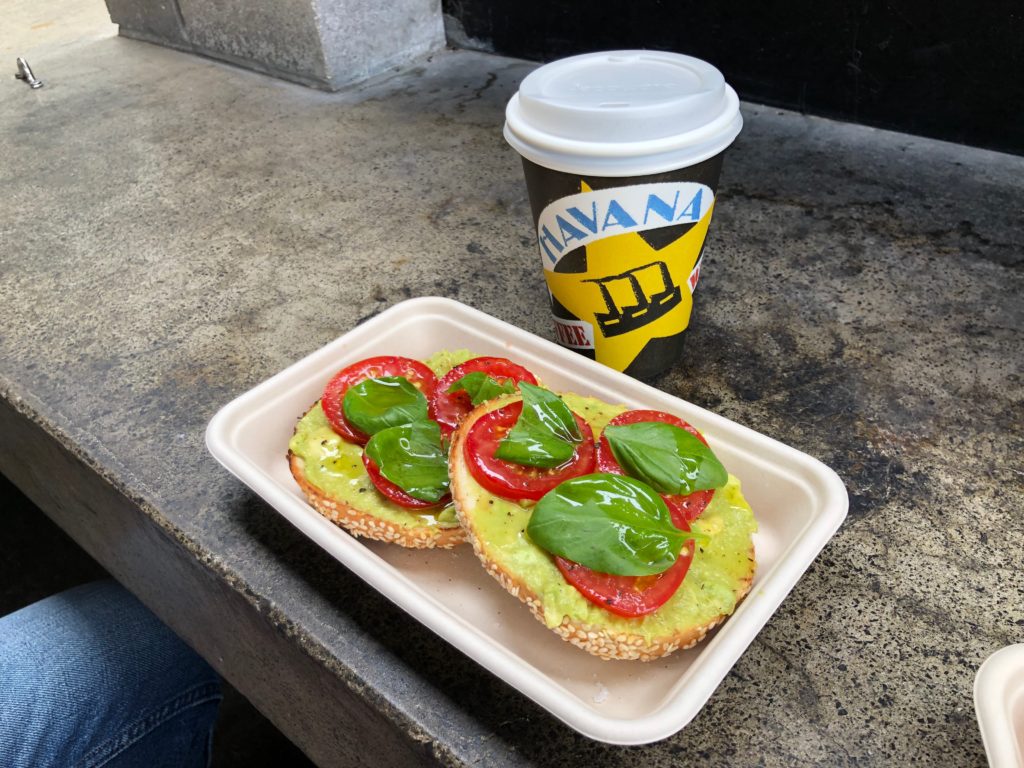 Our walk to Best Ugly Bagels was pleasantly overcast. Shortly after finishing our bagels the skies opened. We worked our way back toward the hotel in fits and starts. Fortunately, most of the streets are covered with awnings! Unfortunately, we discovered the shoes I brought for the trip are completely unsuitable for rainy weather because ALL the tread has worn off the bottom. I wiped out in full view of cars and pedestrians at a slick crosswalk.
Our hotel is at the bottom of the main shopping street (Queen St). We stopped at several shoe stores but discovered my shoe size is still weird, even in New Zealand. Trish gallantly held me up at every slippery spot.
We got back to the hotel intending to change my shoes and grab an umbrella from our bag. Upon arrival, our room was actually ready so we were able to go up and see our view.
Our room is very nice. It's compact but has everything needed and is very comfortable (it actually reminds me a bit of a cruise ship).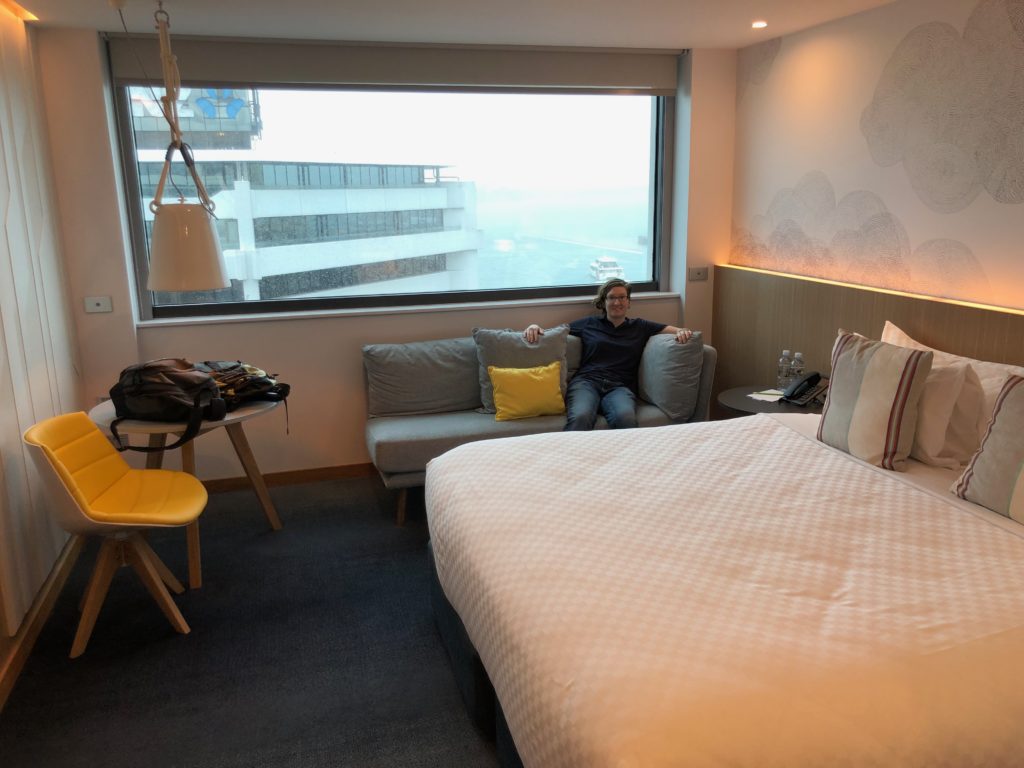 The only funky thing is that one of the bathroom walls slides back (so you can see the view from the shower???).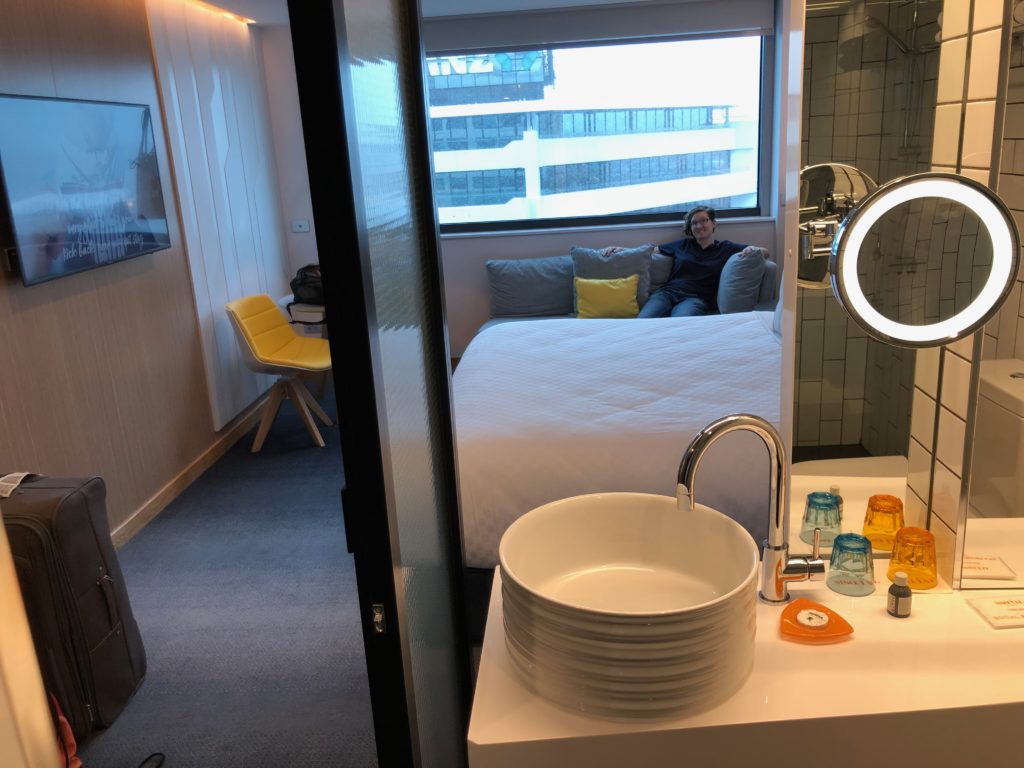 We relaxed for a bit and made dinner plans. Ponsonby is the happening restaurant district so we decided to check it out.
We decided to walk (about 35 minutes) to Ponsonby early and explore. We borrowed a big umbrella from our hotel room and enjoyed our stroll.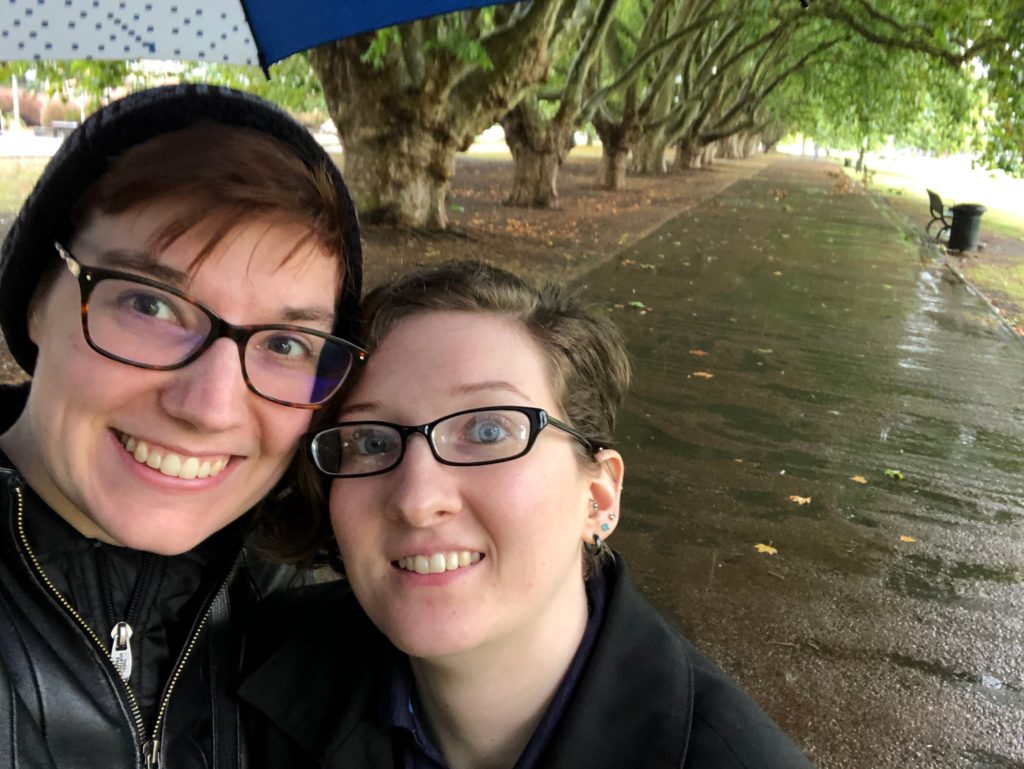 Our stomachs were still out of sync with the clock, so we stopped for a snack at Little Sweetie, a charming and cozy cafe. Trish enjoyed her lemon tart.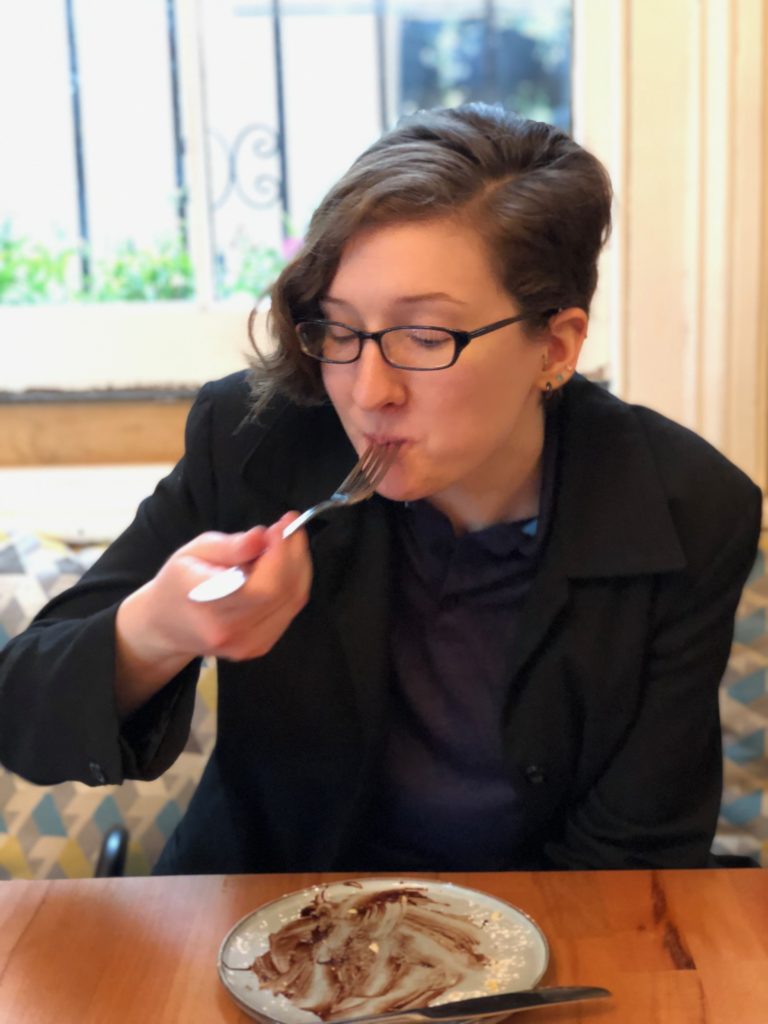 We went into the running shoe store across the street from our dinner destination and a very nice sales guy helped me find a pair of comfortable running shoes in a subdued color. I got the whole treatment too, which included video footage of myself running on their treadmill barefoot and in my chosen shoes. Apparently, I have excellent form ¯\_(ツ)_/¯
We browsed through their Womens Bookstore (which is a lot like Women and Children First in Andersonville). We had to leave before I spent all our money and exceeded the weight limit for our suitcases.
We had tea at Cafe one2one, a hipster-ish cafe which has live jazz music Thursday through Saturday nights. It was pretty quiet while we were there though. They have a lovely shop cat who is very fond of the owner (who provides excellent belly scratches). He wasn't that interested in us, though Trish got a couple of pets and was his hero after letting him in from the courtyard.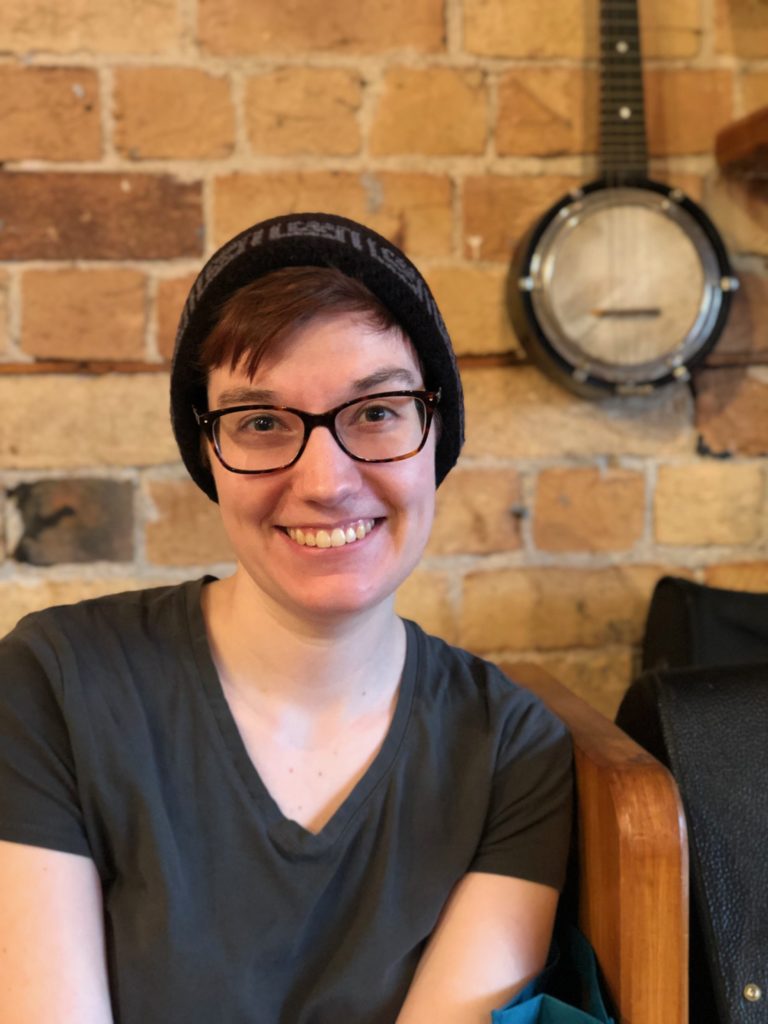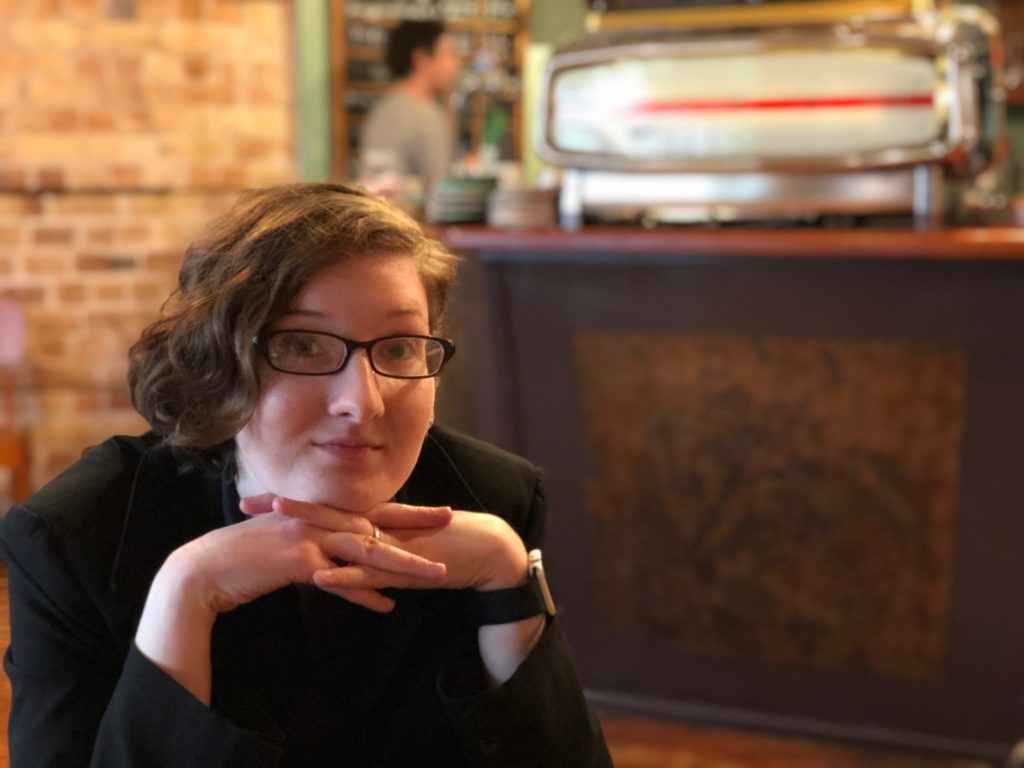 For dinner, we went to the Blue Breeze Inn, which serves "modern Chinese with an island breeze." It's got a tiki bar vibe going on.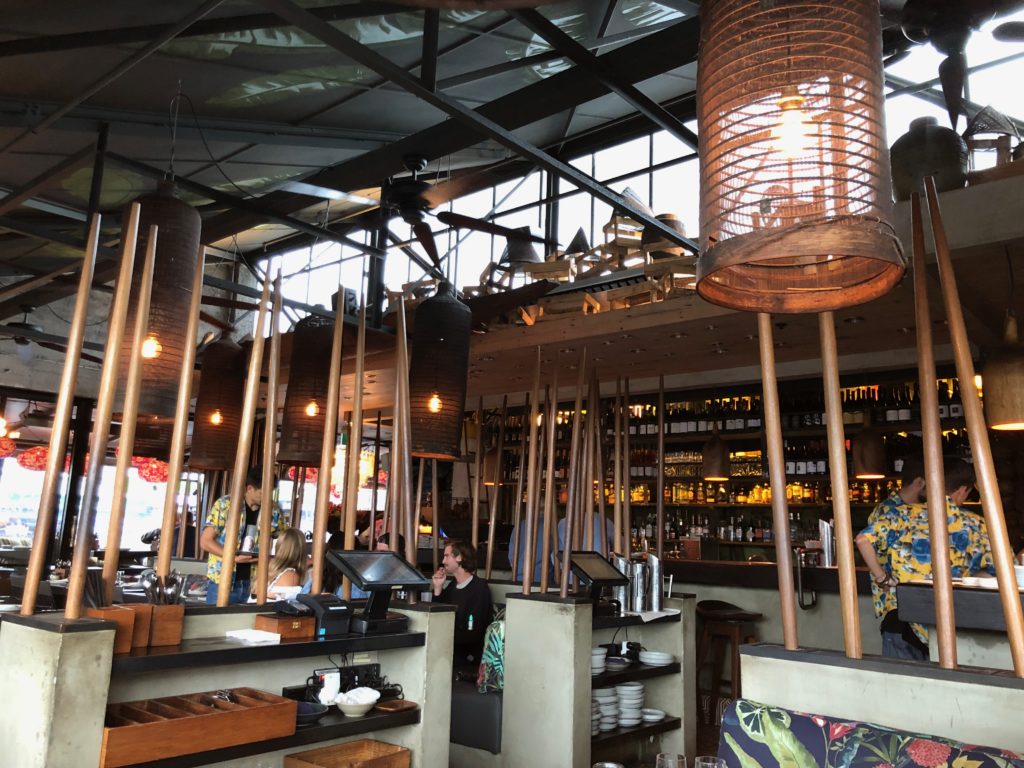 The waiters wear Hawaiian shirts and they have an extensive rum list.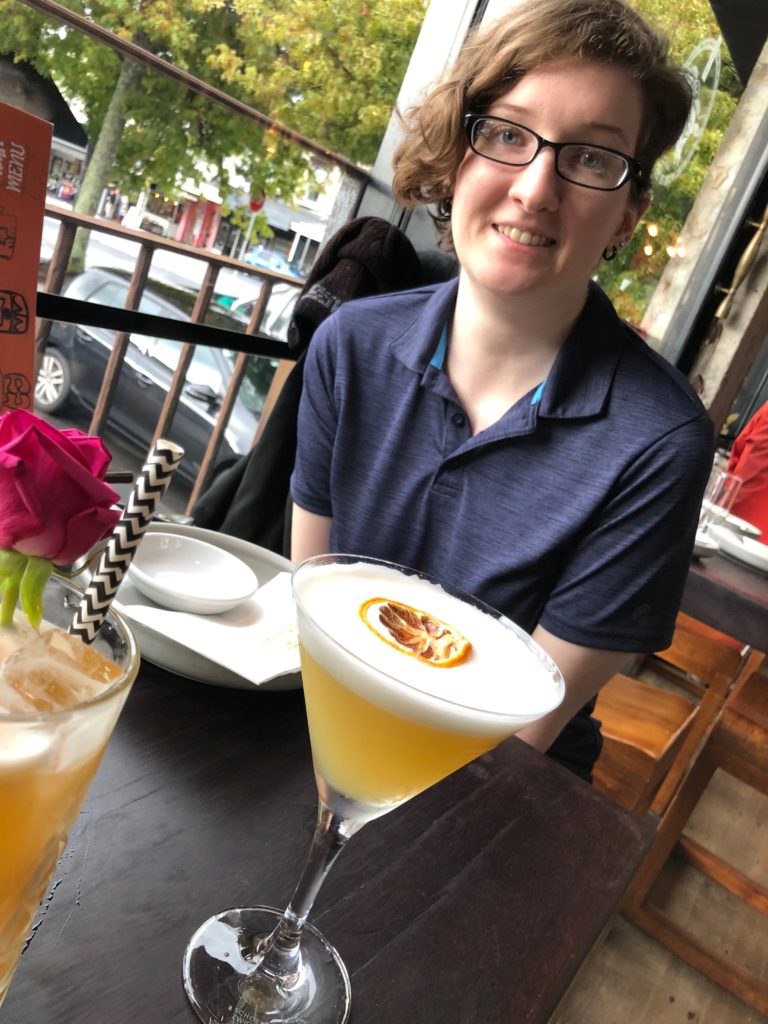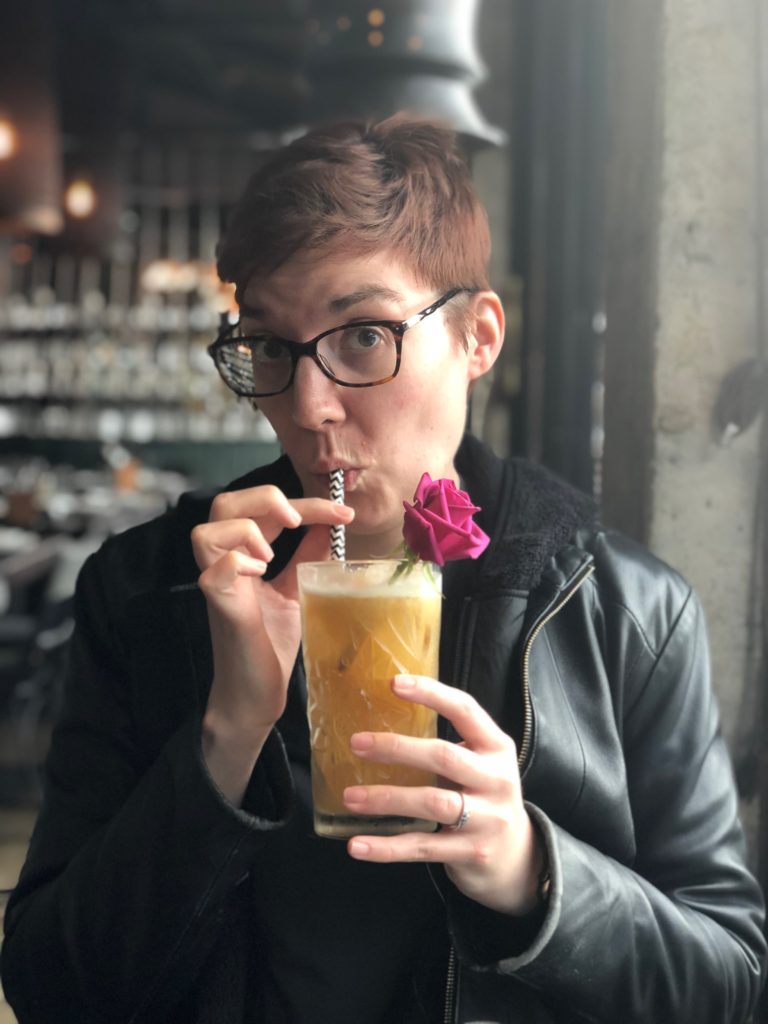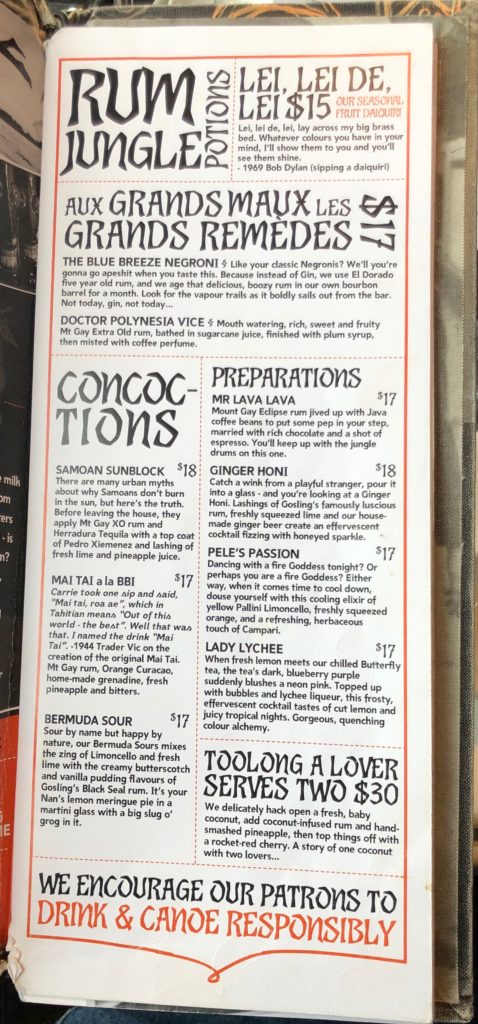 We ordered a Bermuda Sour (Trish) and Samoan Sunblock (Dani), steamed pork and prawn shumai, fried spicy chicken dumplings, Chinese-style BBQ pork, and black pepper lamb wontons. The drinks were very good but the food wasn't anything too special. The lamb wontons were the best thing we ordered, though they definitely did not deserve the two chili pepper warning they had on the menu!
We started to fade during dinner, so called an Uber to take us back to the hotel for an early night. Our driver was lovely (as all Kiwis are) and we had a great conversation about all the cycling trips he and his wife have taken all over the world while he navigated the traffic and construction around the hotel.
We managed to keep our eyes open until it got dark after sunset. Then we fell fast asleep at 8:30 PM!