Trish and I embarked on our first big international trip together on a crisp (i.e. 20 F) Chicago evening.
We arrived at the airport about two and a half hours before our non-stop flight to Auckland. We were a bit daunted by a long check-in line. Fortunately, we sweet talked our way into the business class and premium economy line because of our "sky couch" tickets (more on that later). This left us with plenty of time to relax in the Priority One lounge.
Trish was suitably impressed by the variety of free snacks, beverages, booze, and especially this turkey and brie sandwich.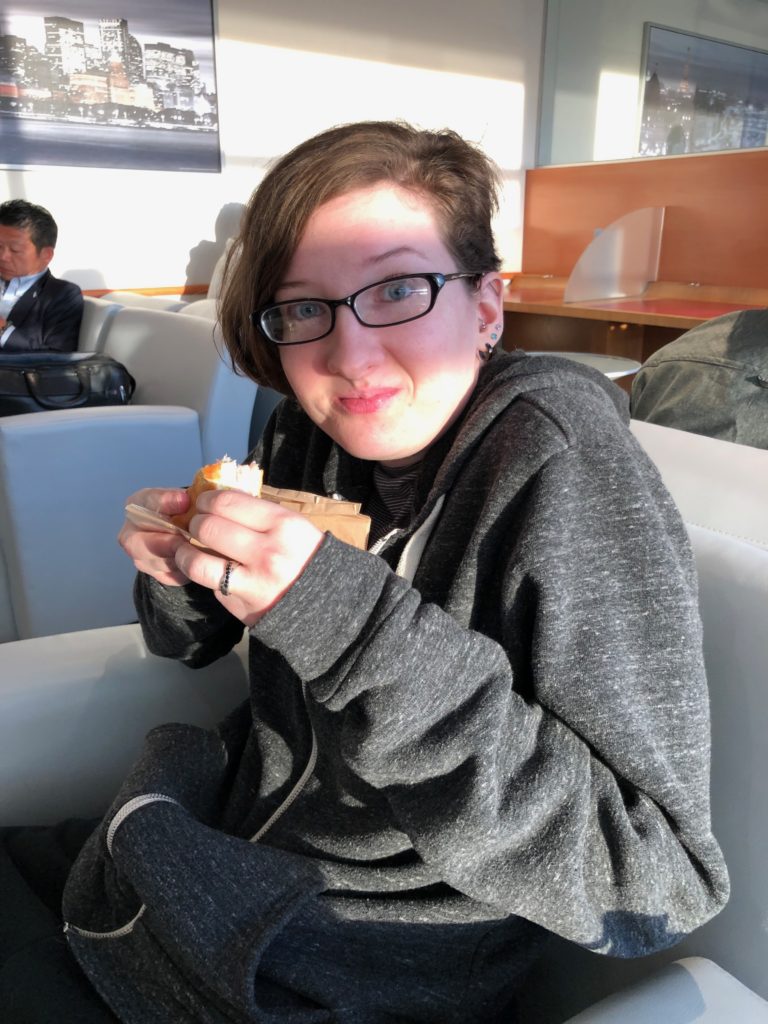 We also had an excellent view of our air craft's preparations and could even see the pilots doing their pre-flight checks.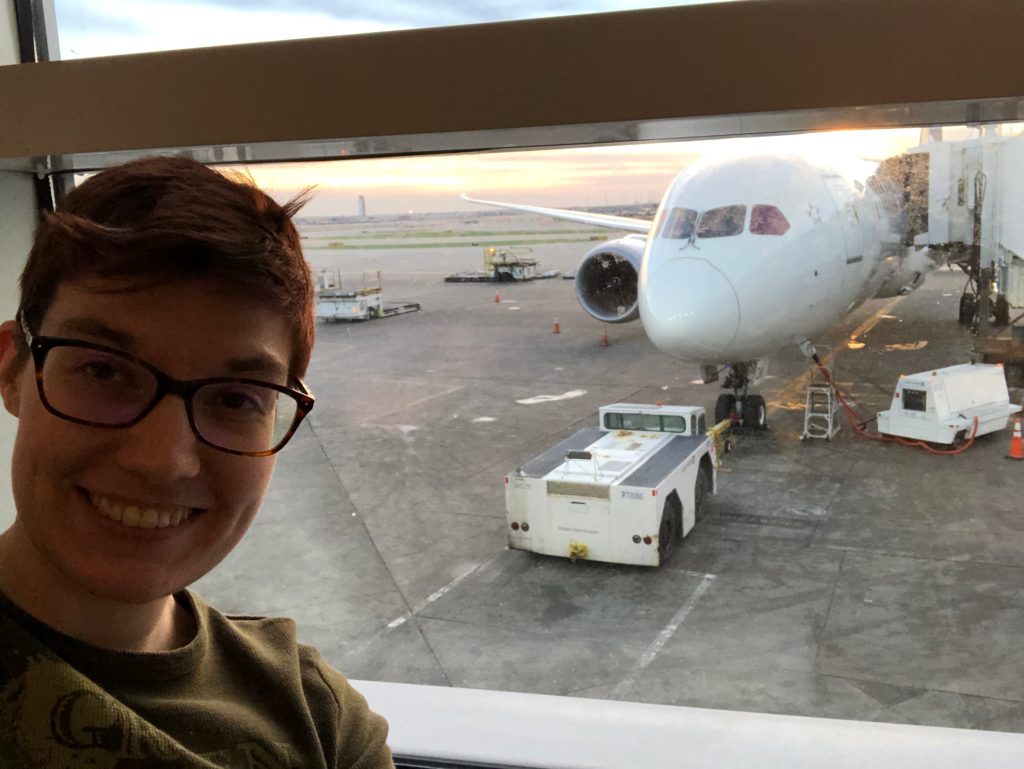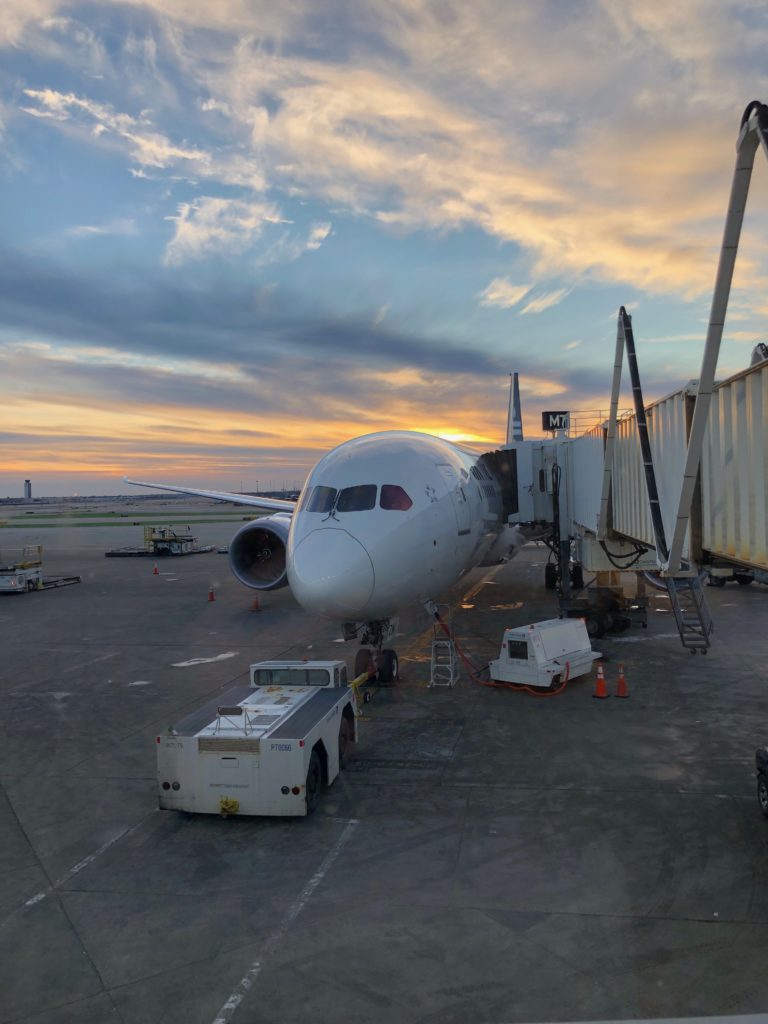 Air New Zealand now operates a direct Chicago-Auckland route, which clocks in at about 16 hours and 20 minutes. (That's long but so much more pleasant than a 22+ hour trip with a connection through LAX.)
Even better, they offer a type of seat called a "Sky Couch." What this means is you get a whole row of economy seats to yourself. Each seat has also been equipped with a special footrest that flips up and turns the row into a flat bench/bed. They also supply bedding. Two adults who don't mind snuggling can share one row. You can use the seats normally until you're ready to sleep.
My dinner was a serviceable beef bolognese: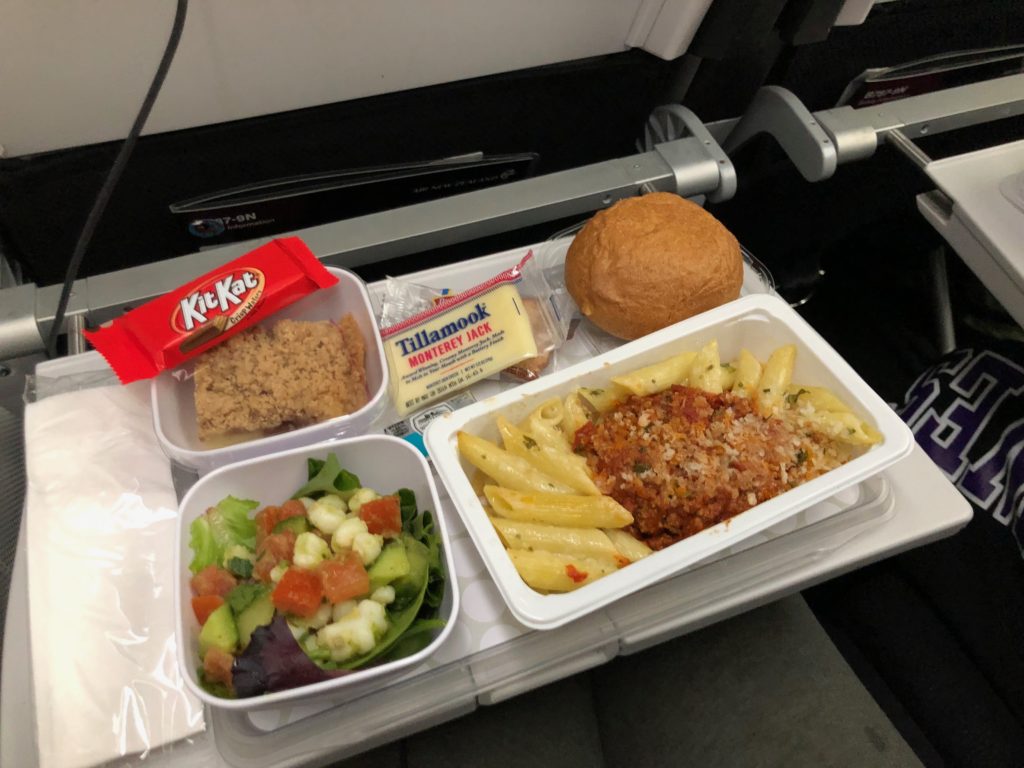 Trish's was… slop.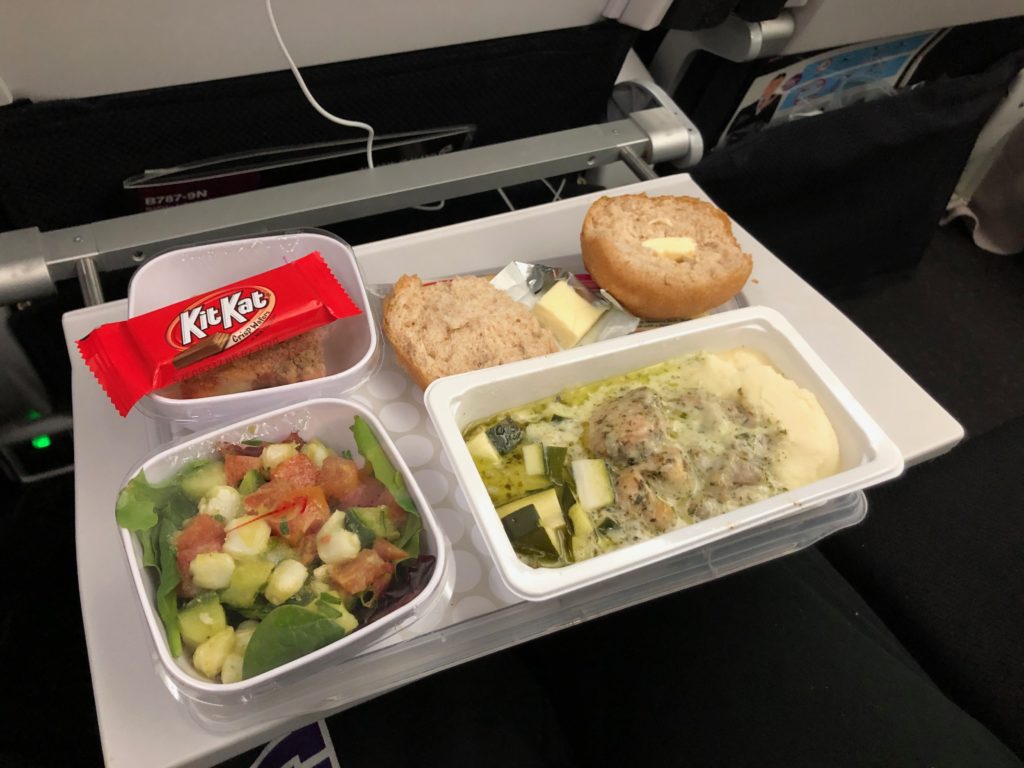 The salad was quite tasty. It had hominy on top with a light dressing. They also served some decent New Zealand wines. My Syrah actually went pretty well with the beef bolognese!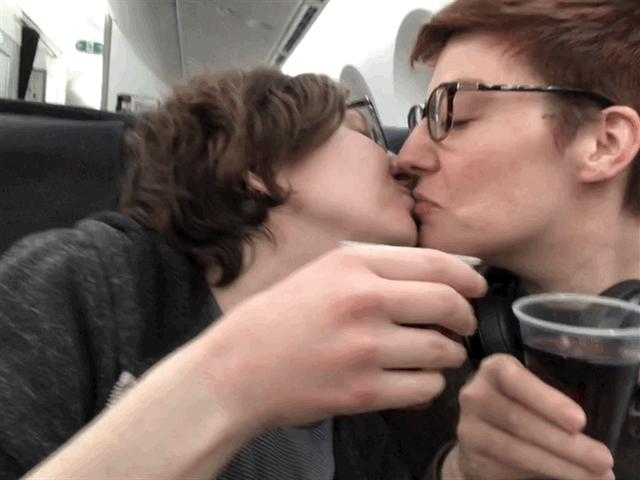 We stayed up for a few hours after dinner doing our best to get onto Auckland time. With about 11 hours left in flight, we called it a night and set up our Sky Couch. Put together, it looked something like this: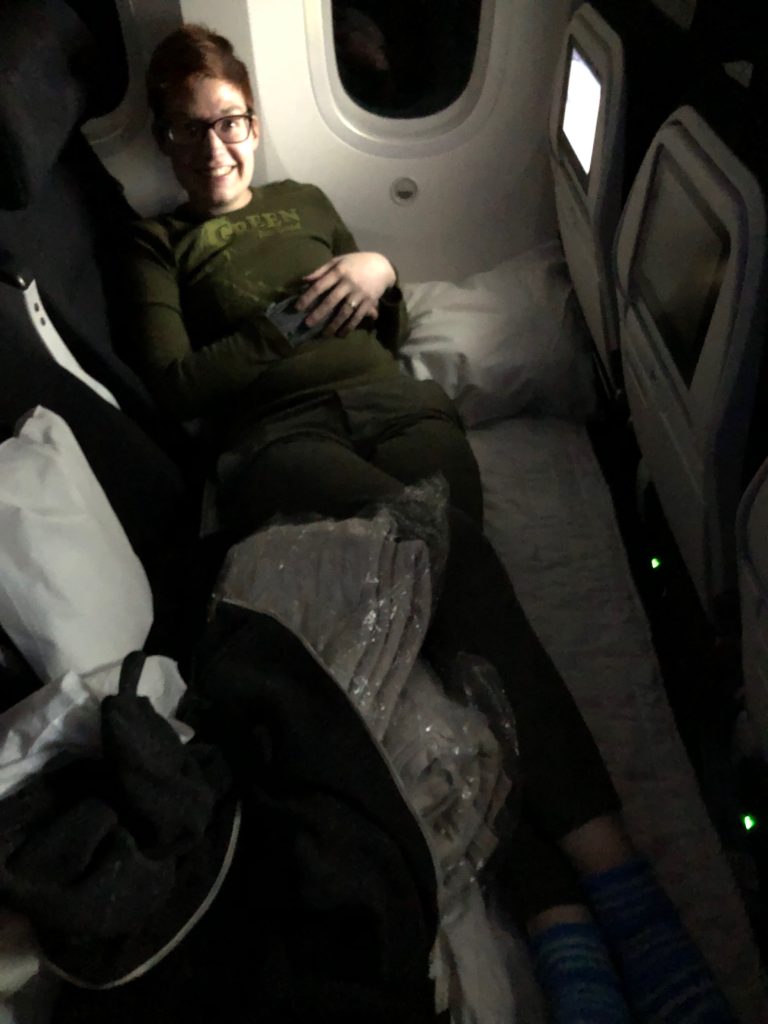 We actually slept amazingly well. It's just a good thing we like cuddling!
I'd say we had our eyes shut for about 9-10 hours and probably got at least 7 hours of very decent sleep. We felt very well rested and ready to greet the day when they served breakfast before landing.
We'd been fighting some headwinds the whole way, so were running about 20 minutes late upon arrival. Thanks to the magic of the international date line, we left Chicago at 7:10 PM on Wednesday March 6th and arrived 16 hours and 40 minutes later at 6:50 AM Friday March 8th (which was a weird way to start my birthday!).