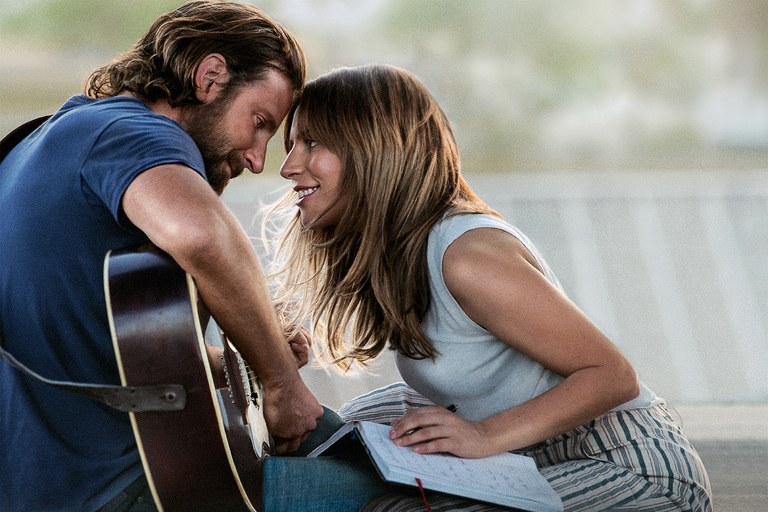 TL;DR Solid script and movie. Not sure why we remade this story for the fourth time.
Dani's Grades:
Film: A-
Screenplay: A-
This year, A Star Is Born is nominated for multiple Oscars, including Best Picture and Best Adapted Screenplay. This is the fourth incarnation of the following tale.
A male star struggles with alcoholism and a declining career.
He meets/discovers an extremely talented woman who just hasn't managed to break into the business yet.
They get into a relationship.
His connections jumpstart her career.
She rises to stardom, wins a prestigious award, and he embarrasses her during the awards ceremony.
She stays with him.
He briefly improves.
Then, realizing he'll always be holding her back, he commits suicide.
She ends the film with a solo number, her career now a tribute to the man she loved.
The History
The original, from 1937, starred Janet Gaynor and Fredric March. It wasn't a musical. Instead, it was inspired by the true life story of actress Barbara Stanwyck and her husband Frank Fay, a famous Vaudeville comedian. This script won the Oscar for Best Original Screenplay.
Next, the film got a musical makeover in 1954, with Judy Garland and James Mason. This version was well reviewed and earned six Oscar nominations, though it didn't bring home any trophies.
In 1976, the next iteration shifted the focus from Hollywood to the music business. Barbara Streisand starred opposite Kris Kristofferson. Financially, this version was a huge success. Barbara Streisand's ballad "Evergreen" earned three Grammy nominations and took home the Oscar for Best Original Song.
As a brief aside, one thing you may have noticed from each incarnation is that the featured women have achieved lasting stardom. The men… not so much. Bradley Cooper may have cause to be concerned…
The Script
So, let's talk about the script. It's solid.
The protagonist isn't Lady GaGa's character, Ally. It's Bradley Cooper's character, Jackson Maine.
His flaw?
Lack of self-worth.
Does he overcome it?
No. This is a tragedy.
Who's the antagonist?
I think some might be tempted to say the antagonist is his addiction. In a very meta way I suppose that's true. But from a story structure perspective, it's always better to have a person stand in as the symbol of that intangible adversary.

In this case, it's Ally's manager who wants to keep Jackson as far away from her career (and preferably her) as possible.
Breaking Down Act 3
This script has a very short Act 3 because Jackson is unable to overcome his lack of self-worth. The black moment occurs after Ally's manager stops by unannounced to confront a (currently) sober Jackson. The manager says,
"We're not exactly friends here. While you've been away, we've been back here in serious triage, trying to clean up your fucking mess. Barely finding our way through it. You almost single-handedly derailed her whole career. You understand that? She's never gonna say this to you. She loves you too much. Just by staying married to you, she looks like a joke. It's embarrassing."

He gestures to Jackson's seltzer water.

"Let's be honest, we both know it's only a matter of time before that's pushed aside again for the real thing. And when that happens, I don't want her anywhere near you."
At that moment, Jackson is overcome by his lack of self-worth. However, he fails to achieve a true epiphany and is thus unable to overcome it. Instead, his plan is to commit suicide.
The climax of the film cuts between Jackson's preparations and backstage moments at Ally's concert when she asks if Jackson has arrived yet.
The resolution plays out fairly quickly. Ally tries to cope with her grief. Ultimately, she stages a concert to honor Jackson and sings the last song he wrote for her.
In Conclusion
From a purely structural standpoint, this is a solid script featuring talented actors, great performances, and catchy music.
However, I'm left wondering why we felt the need to remake this movie for the fourth time. Particularly compared to the 1976 version, this incarnation doesn't do much to update the narrative. In fact, it continues to rely heavily on the outdated trope that a woman's job is to fix the failings of the men she dates/marries.
The next time Hollywood decides to remake this film (as I'm sure they will) I hope we'll get to see a more interesting and nuanced update on the basic tale. At the very least, I hope the woman is the protagonist next time!
---
Free Oscars Contest
Enter the contest here: http://bit.ly/wa-oscars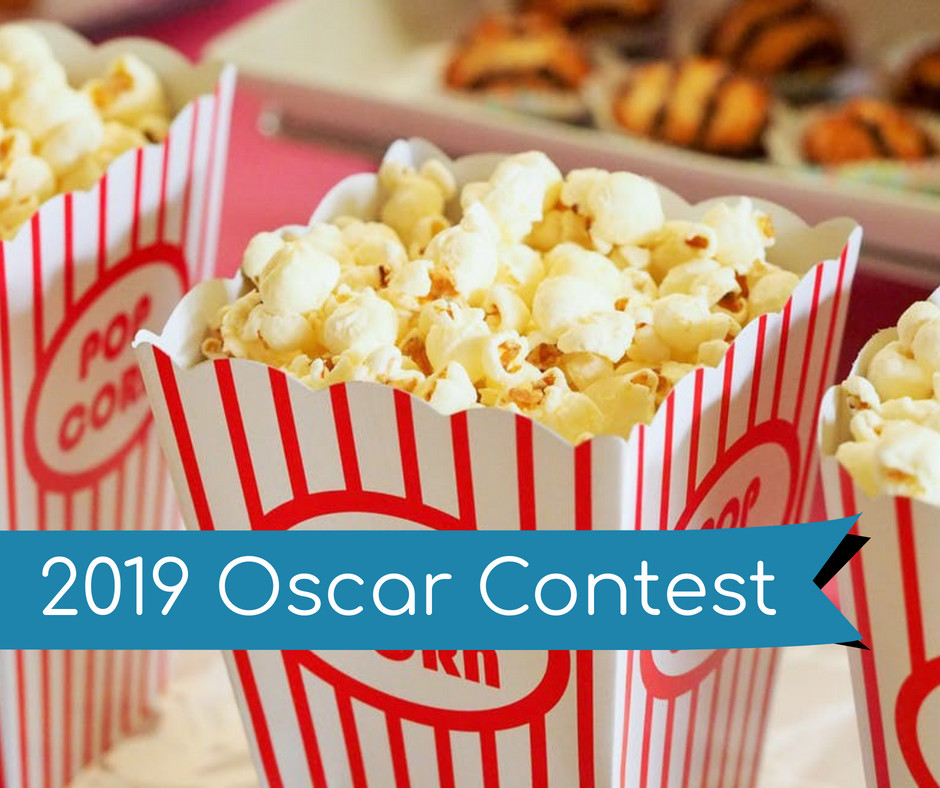 Share your predictions in Writing Academy's free 2019 Oscars Predictions contest and you could win a free enrollment in my online Screenwriting Workshop course (7+ hours of video lectures, 50+ discussion areas, hands-on learning).