I have been remiss in my duties as documenter of kittenhood! Allow me to remedy the situation and provide an update on Agent Thunderpuff.
He continues to grow like a weed (he's gained 2 pounds since we got him!). However, the growth spurts don't happen all at once.
First, his legs grow. Then, his body lengthens. Finally, his head catches up. All in time for the cycle to start over again. Here he is in a "spider legs" phase:
He continues to be my steadfast office mate and "editor."
Does anyone know of a position title that means the opposite of quality assurance? Asking for a friend.
His balance is excellent:
Although we can't figure out where he thinks he's going…
Delilah remains displeased her nap schedule has been semi-permanently disturbed. First, she tried using our stuffed animals as camouflage. It wasn't effective enough. So she upped her game by using laundry as cover: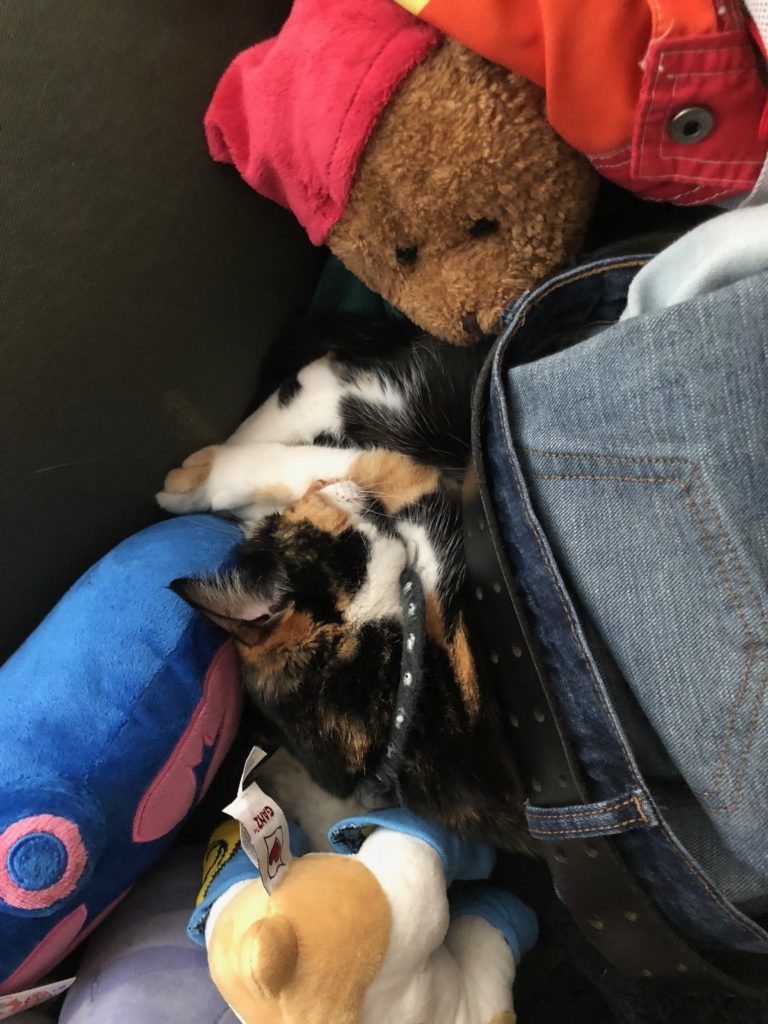 However, occasionally peace reigns throughout our household.
Delilah and Thunderpuff don't agree on much, but they do agree on a few things, including:
1. Whatever the humans are eating, it's probably better than cat food.
2. Boxes are AMAZING.
3. Closets should be explored whenever the opportunity arises.
4. All differences can be put aside in the service of destroying things.
So far, we don't think much of his opinions on interior decorating.
Sadly, the days of him not realizing he can get on the counter are over. This is the scene we discovered after a day out and about running errands:
All in all, being a kitten is a lot of work. There are so many new experiences discovered on a daily basis! Like clocks that need destroying!
New toys, like trashcans.
Rainstorms.
And moving pictures!
But as a kitten, some things need to be learned the hard way, like "sticking your nose in water makes you sneeze. Yes, every time."
Or "don't jump in the tub when it's full…"
And "assisting" with chores just takes so much time and effort!
Really, it's a lot of work.
He doesn't actually nap that much (ask Delilah), but he's just so darn cute when he does. Here are a bunch of pictures of him sleeping: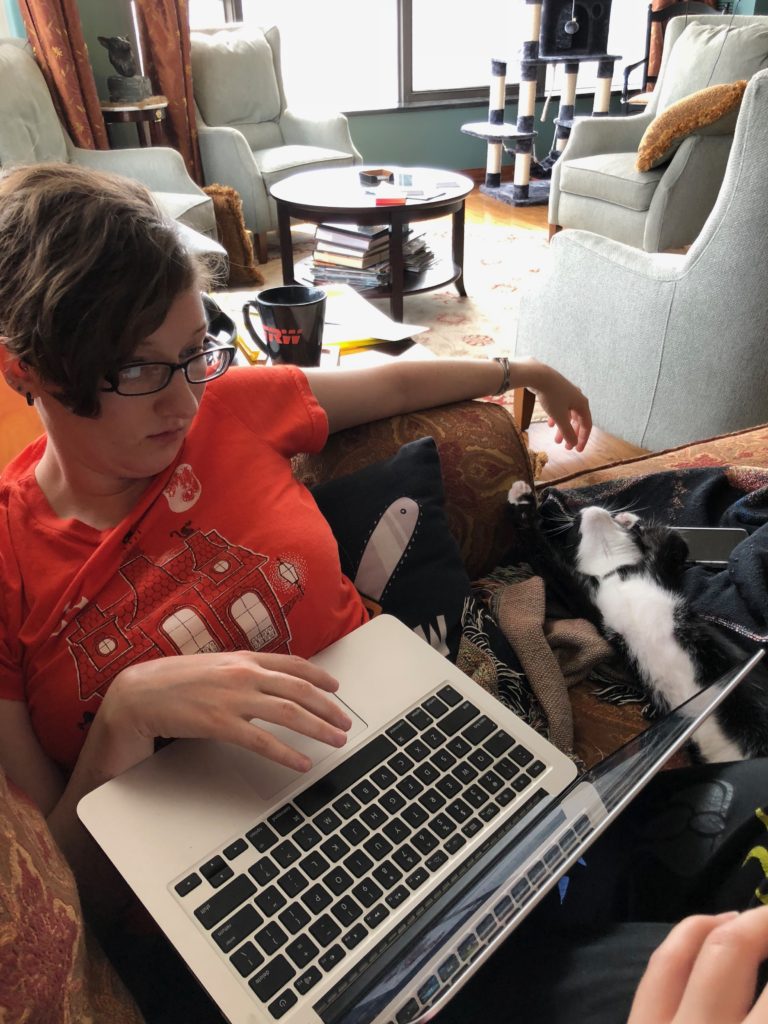 We also have options for our family Christmas photo 😉
Also, rest assured, my parents are thoroughly enjoying spoiling their grandkitty.
To close out this update, here are some more pictures of him being generally adorable: