Durango, CO – Ourey, CO – Aspen, CO
I got the short end of the driving stick today. Heading into Aspen (and looking out the window) I assumed all the driving today would be on twisty little mountain roads. I figured I might as well do my share in the morning while I was fresh and caffeinated.
We stopped for coffee and croissants at a chocolate shop. The coffee was great and the chocolate croissant was a solid (in a light, flaky way) pastry.
After that, I got behind the wheel and we headed up into the Rockies. It. Was. So. Twisty.
I'm talking driving along at no more than 35 mph, 20 mph around the curves, and 10 to 15 mph around the (numerous) hairpin turns.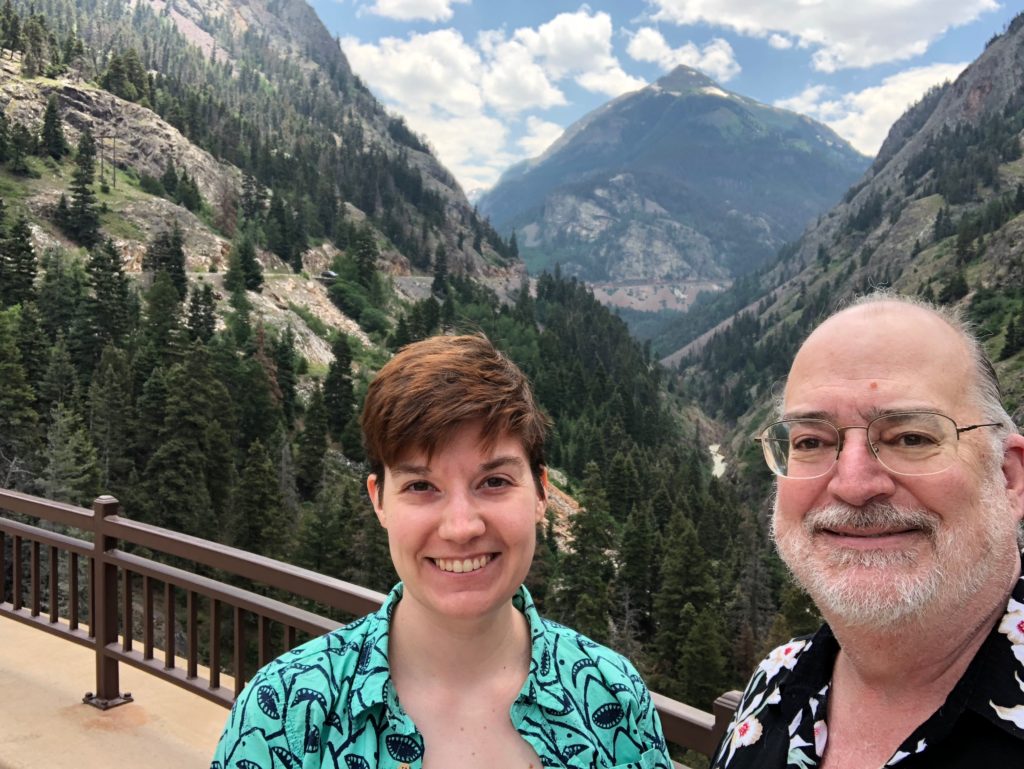 We gained a lot of altitude. We hit a new high for the trip (10,800 feet). The scenery (what I saw of it beyond the yellow lines anyway) was stunning.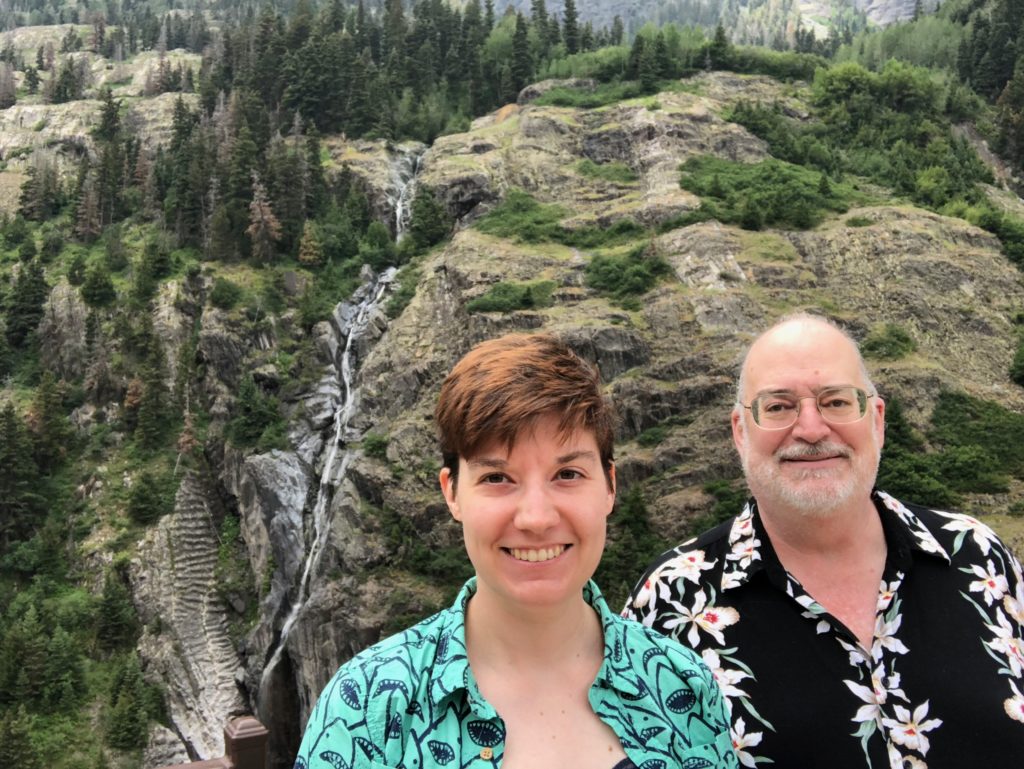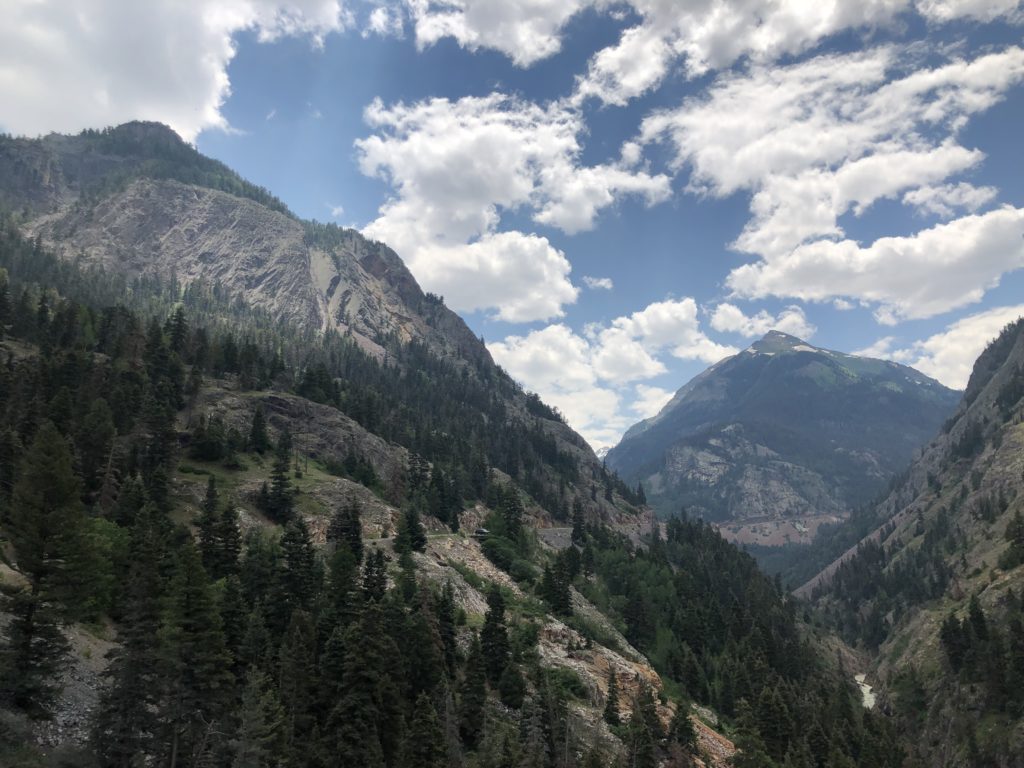 It took a good couple of hours to get to Ourey, Colorado. Sadly, the Alchemy/Western Pharmacy museum I'd added to the itinerary wasn't open. We decided to stop for another impromptu picnic lunch. Dad purchased a canned substance known as "potted meat" at one of the trading posts yesterday, a "food" (I use the term loosely) he remembers fondly from road trips of his youth.
It was… edible. However, the consistency felt like the unholy union of baby food and cat barf.
Dad, however, loved it.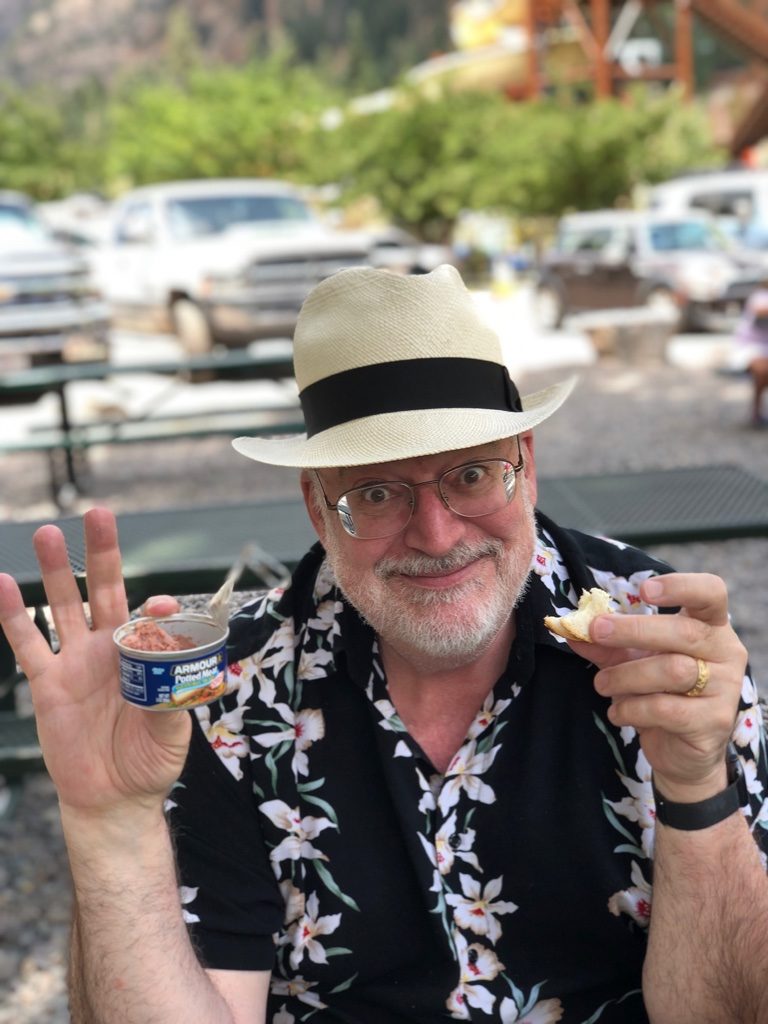 Potted meat aside, it was a nice stop for a picnic. The park had a large waterslide area and the delighted shrieks of children (and adults) wafted by on the breeze.
Dad took over driving, even though I'd planned to get us to the winery stop on our itinerary. I don't feel that bad about only doing 1/3 of the driving by mileage though because we discovered the Rockies have a flat plateau in the middle! Dad's portion of the drive was almost entirely flat (albeit at 8,000 feet).
The winery we stopped at made some lovely whites and had a lovely dog, Seamus, with an insatiable appetite for ear scratches.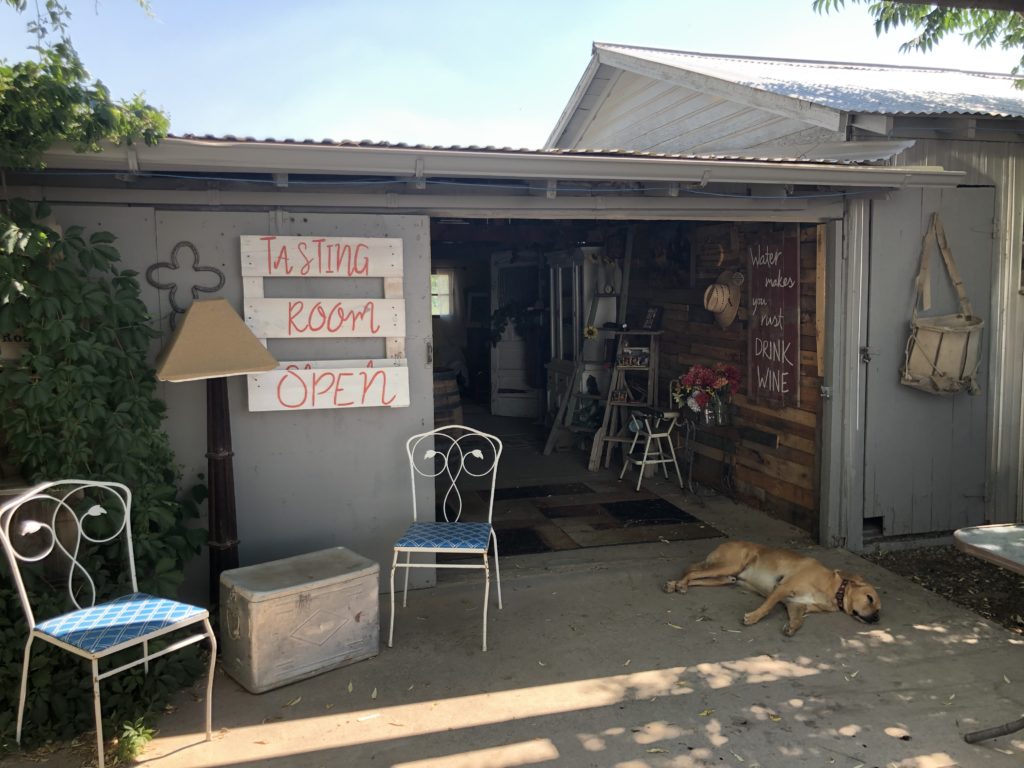 Again, we expected the drive into Aspen to be mountainous. It was to a certain extent, but nothing compared to this morning! After passing the Aspen airport, they'd poured money into a four-lane highway built on bridges. Demand and supply I guess.
Even in the summer, Aspen is popular for outdoor sports, like downhill mountain biking and rock climbing. Dad did manage to find a room at the Mountain Chalet. Cozily-worn out furniture filled the room. It even had a little kitchenette and dining nook.
Dad's friend Ron recommended a casual 5-star restaurant for tonight, Element 47. They offered a five-course tasting menu with wine pairings. Dad and I each got a different wine pairing. His premium pairing won consistently but they did serve some interesting curveballs on my standard pairing.
Miles driven: ~250