Palisade, CO – Cisco, UT – Moab, UT
We got good news from the car repair place this morning! Although they would have to special order a $400 tire from Denver to exactly match the specialty tires on the car, they could supply a generic tire that would work by mid-morning for $150. Huzzah!
We checked out of our hotel and left our bags at the front desk while we went to a couple of tasting rooms within walking distance. We didn't have anything mind-blowingly amazing but Colorado is definitely an up and coming wine region (thanks to Climate Change probably).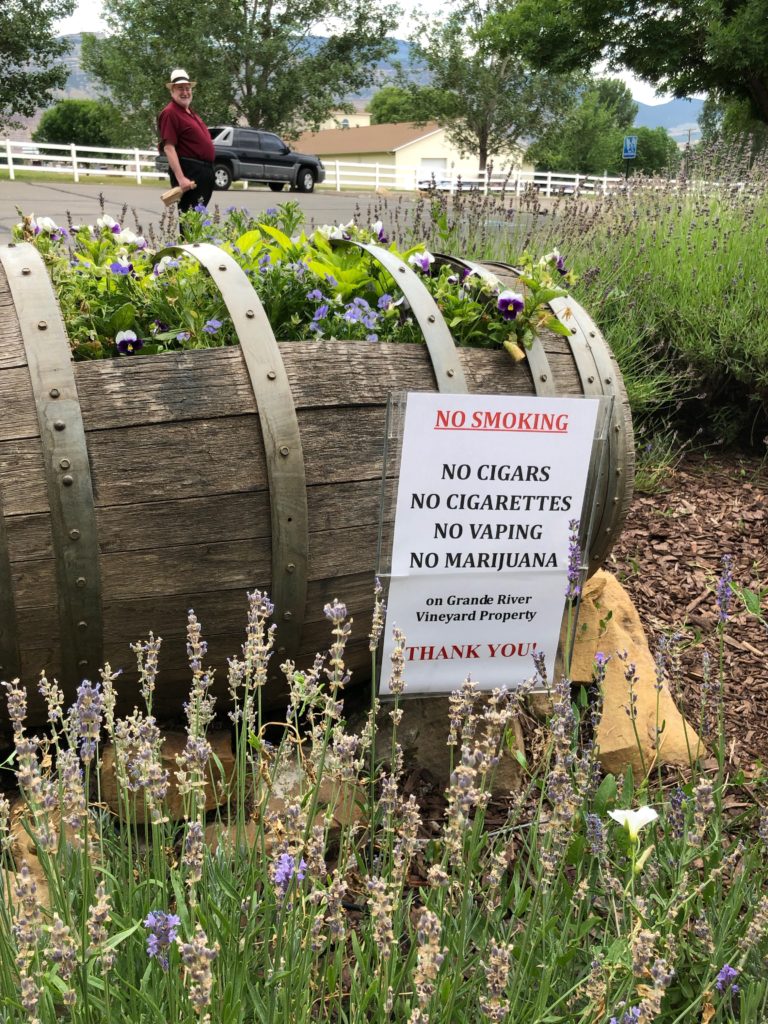 We summoned an Uber to take us back to the Grand Junction Firestone. Our driver turned out to be a font of information about the region. I think he must run a private tour company. When he found out we were headed for Moab he told us to get off the highway at "Danish Flat" (easy to remember since we'd just had one!) once we were in Utah and take the side road, Route 128, instead. He told us it was much more scenic.
We reunited with our car. Honestly, I can't tell the difference between the $150 tire and the three other $400 tires.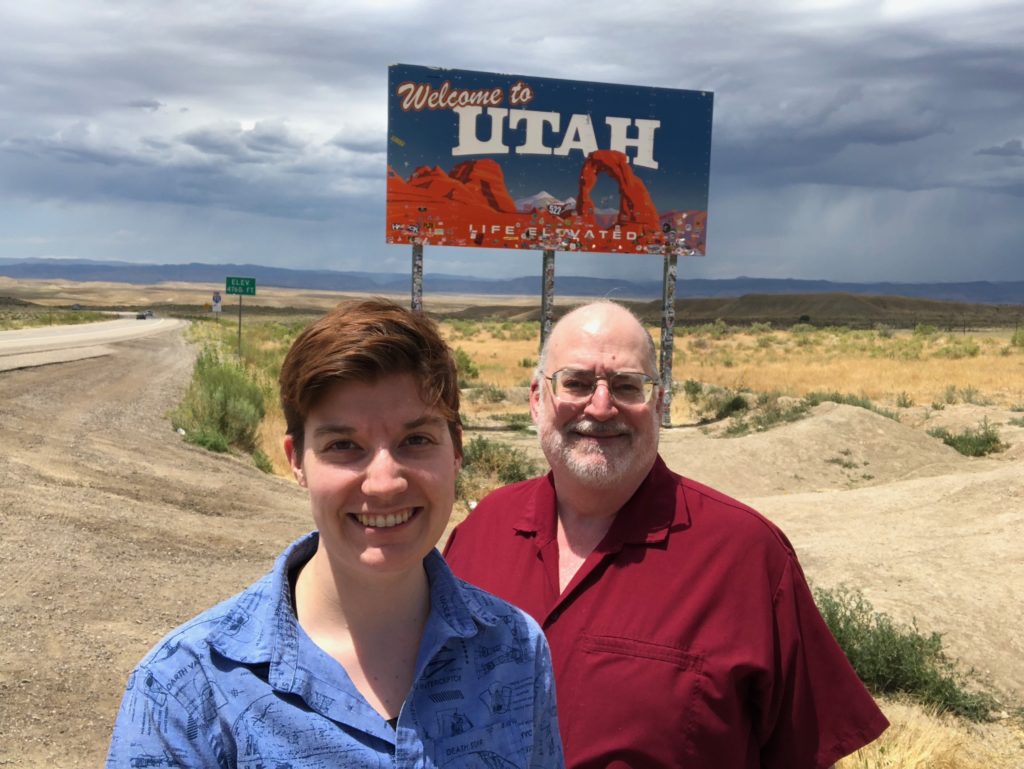 We hit the road again and our only mistake was not stopping for lunch in Grand Junction. We passed a point of no return about 20 miles out and suddenly there was nothing (literally nothing) till Moab. Thank goodness for granola, Bugles, and latte-flavored Oreos!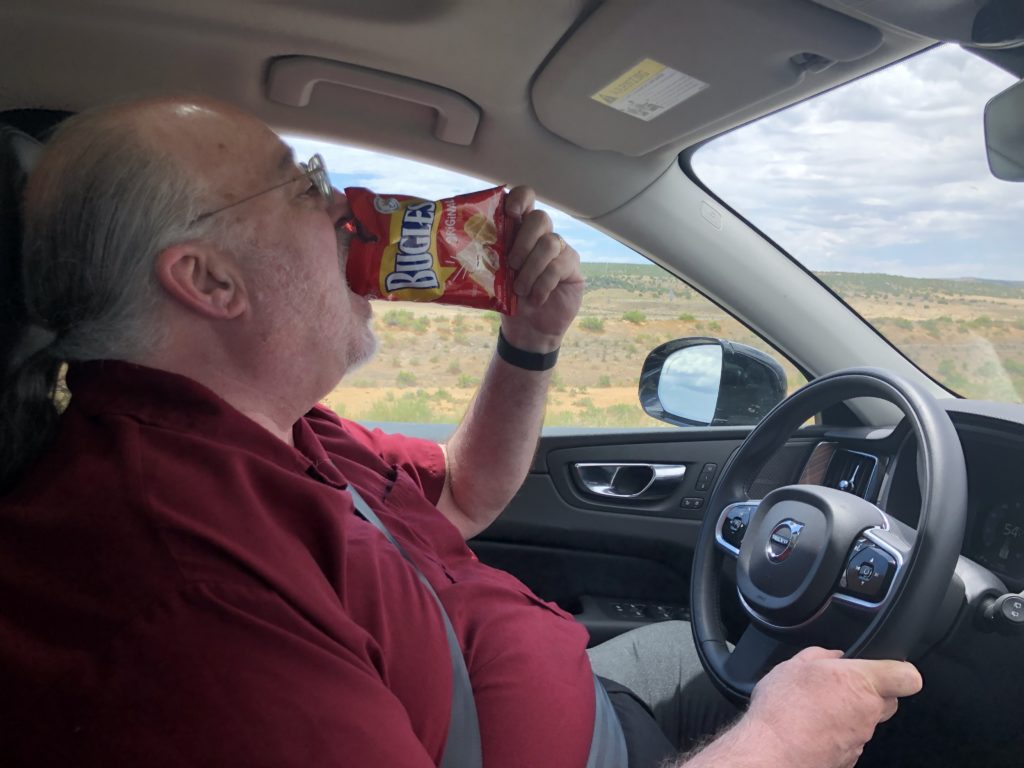 We found the Danish Flat exit and it took us past a ghost town called Cisco. A sign claimed it wasn't abandoned and forbid trespassing and drones… but I find its assertion dubious…
The first part of Route 128 heading south wasn't that much more scenic than the highway, but it may have been the only time (other than the ocean) I had been someplace where you couldn't see any buildings, cars, or infrastructure in any direction. However, once we got to the Colorado River, which the road followed for the final three-quarters of the drive, it was stunning.
Steep red cliffs loomed on either side of the car. Rafters floated along next to us. Given the 107 degrees the car thermometer registered, we were jealous of the group who *accidentally* capsized their raft.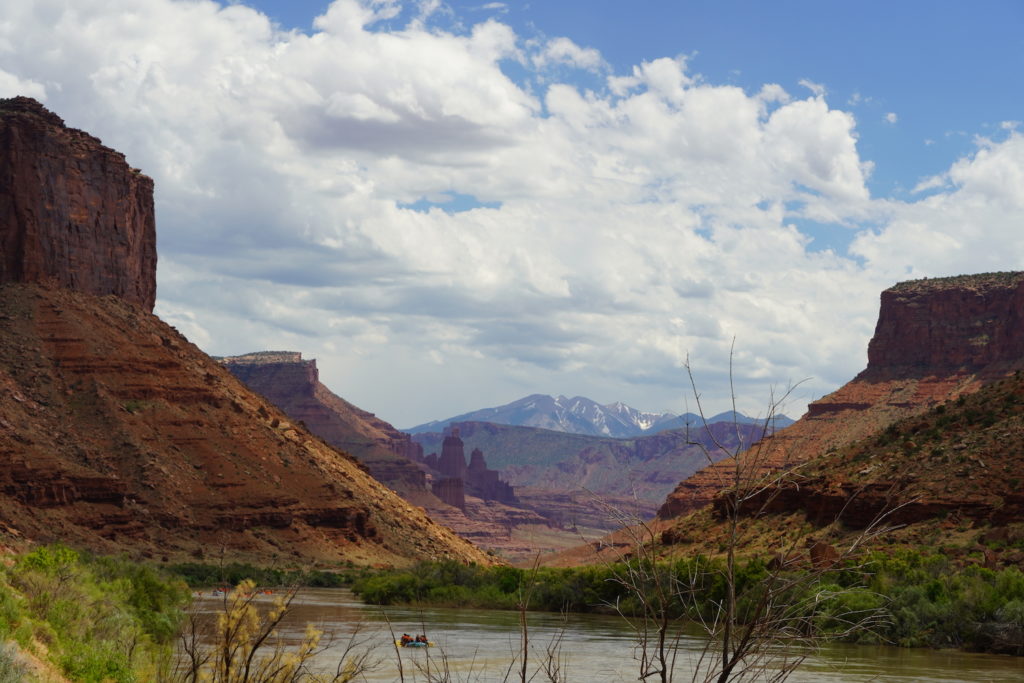 The scenery only improved when the road parted company from the river again. We drove through a field of impressive buttes that, honestly, were more impressive in some ways than Monument Valley (where we were seven years ago, almost to the day).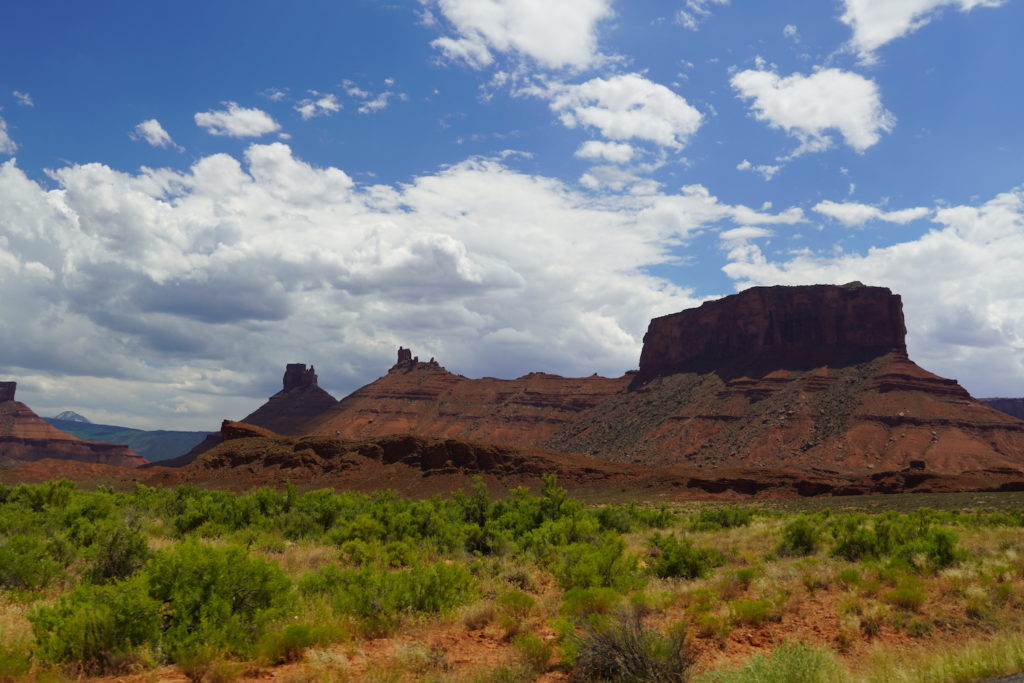 We'd planned to go to Canyonlands before settling into our room in Moab, but we felt like the scenery on the drive pretty well covered it minus all the other tourists. We opted to spend our afternoon at the two-bedroom condo with an in-unit washer and dryer we'd booked for the night. After the stress of yesterday, it was nice to relax and do a couple loads of wash.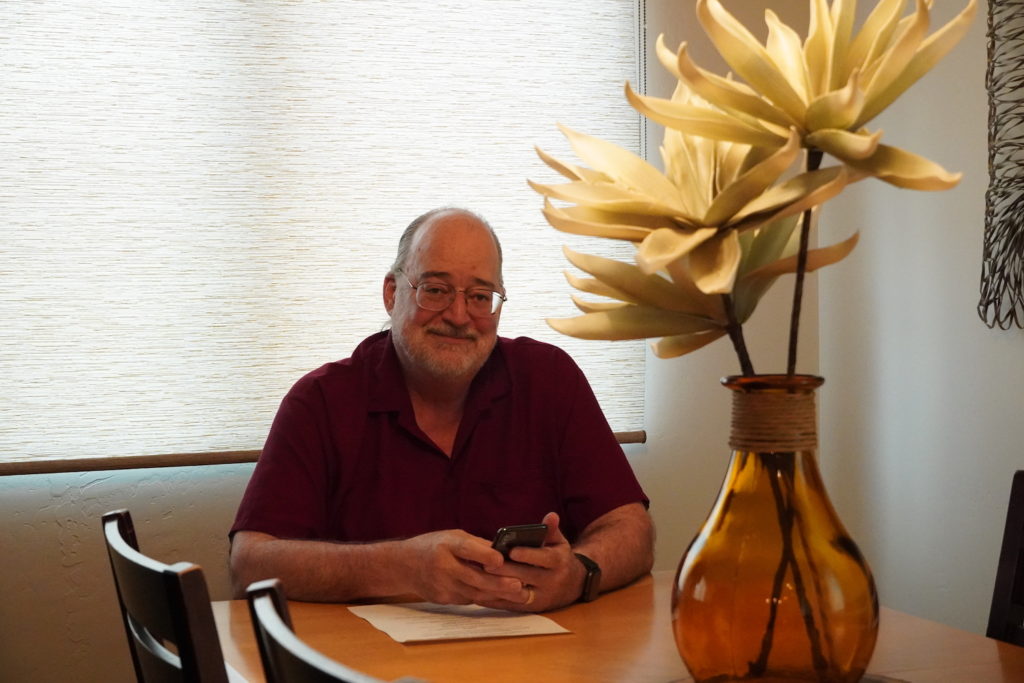 I took another nap and we went out to a lovely dinner at Desert Bistro a few blocks away. Dad and I had fun perusing their wine list, which was pretty deep. Dad asked the server if he should order the Boom Boom Syrah or a local Moab wine. Without hesitation, the server told him to go with the Boom Boom.
The appetizers and salads we ordered were fantastic and very refreshing. I didn't think the entrees were quite of the same caliber but they were still very tasty.
I really enjoyed the sign we saw outside the restaurant's patio on our way back for the evening.
Miles driven: ~110