Custer, SD – Sheridan, WY – Montana – Cody, WY – Yellowstone – West Yellowstone, MO
We drove a VERY long way today. Fortunately, our early night meant we were up early. The Bavarian Inn provided a lovely breakfast spread. Obviously, many items were catered to young guests with a sweet tooth but there was also yogurt, granola, fresh fruit, and an espresso machine Dad fell in love with. My favorite novelty was the pancake machine.
We sat outside in a lovely garden and enjoyed our coffee and breakfast.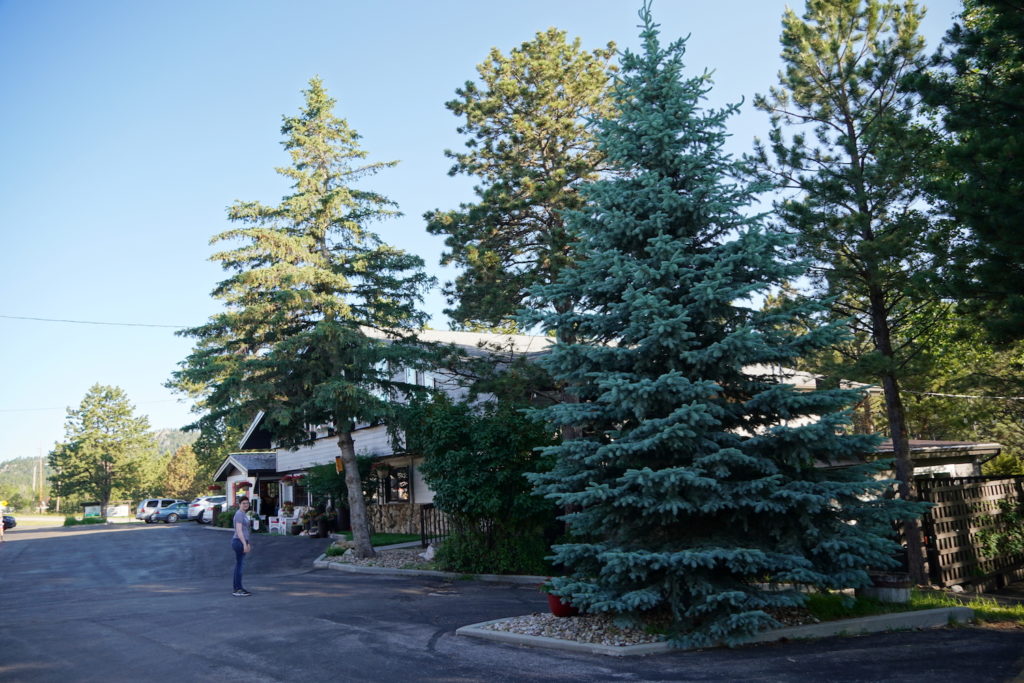 The woman who checked us out was extremely nice and gave us some recommendations for our route. Our goal was to get as close to Yellowstone as possible. Unfortunately, there was nothing to do along the way.
I drove while Dad searched for something, anything along our route. He finally came up with a BBQ place for lunch. Killy's Smokehouse Deli was… serviceable. It wasn't the best BBQ I've ever had, but we got to try a bunch of their different ribs and their potato salad was perfect (just the way I like it).
We took a short detour up into Montana. We thought that might be the only way to check it off our list, but on the (boring) drive toward Billings, we reconsidered just after crossing the border.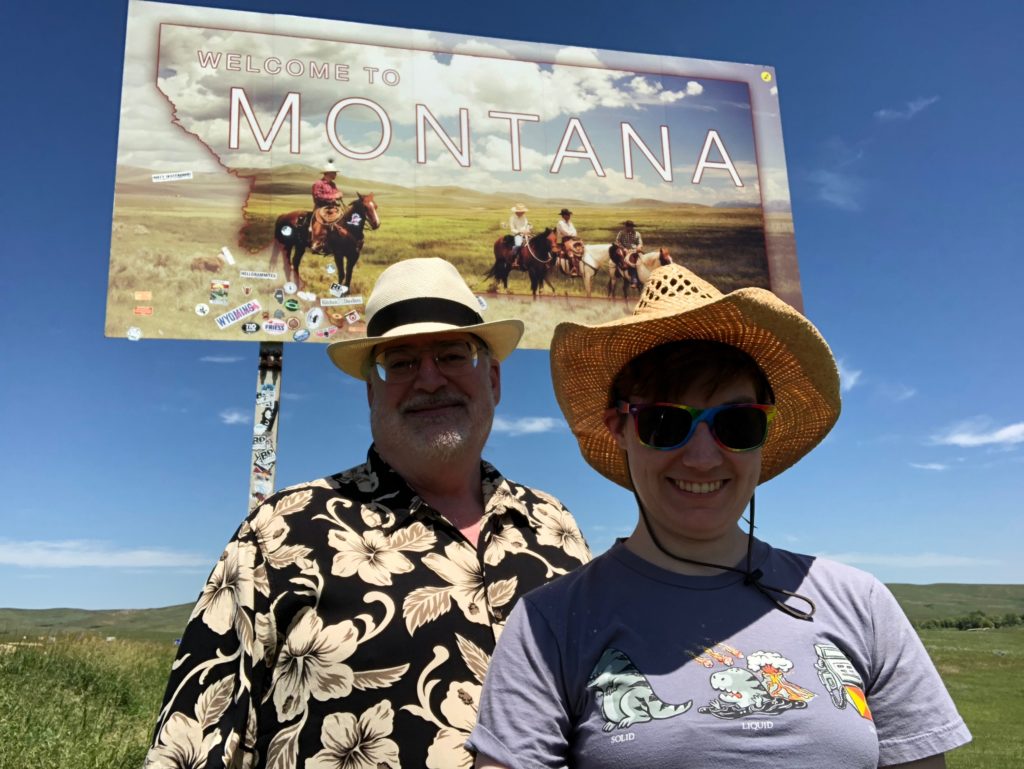 Instead, we decided to extend our day's route through Yellowstone and stay in West Yellowstone (which is in Montana). It meant a lot of driving, but we'd be in Yellowstone in the early evening, so it would be beautiful. (It also opened up an opportunity to check off Idaho without a big detour.)
We turned around in the non-existent town of Aberdeen and crossed back into Wyoming and headed toward Yellowstone.
The scenery was gorgeous! Driving through Bighorn National Forest showcased fascinating rock strata.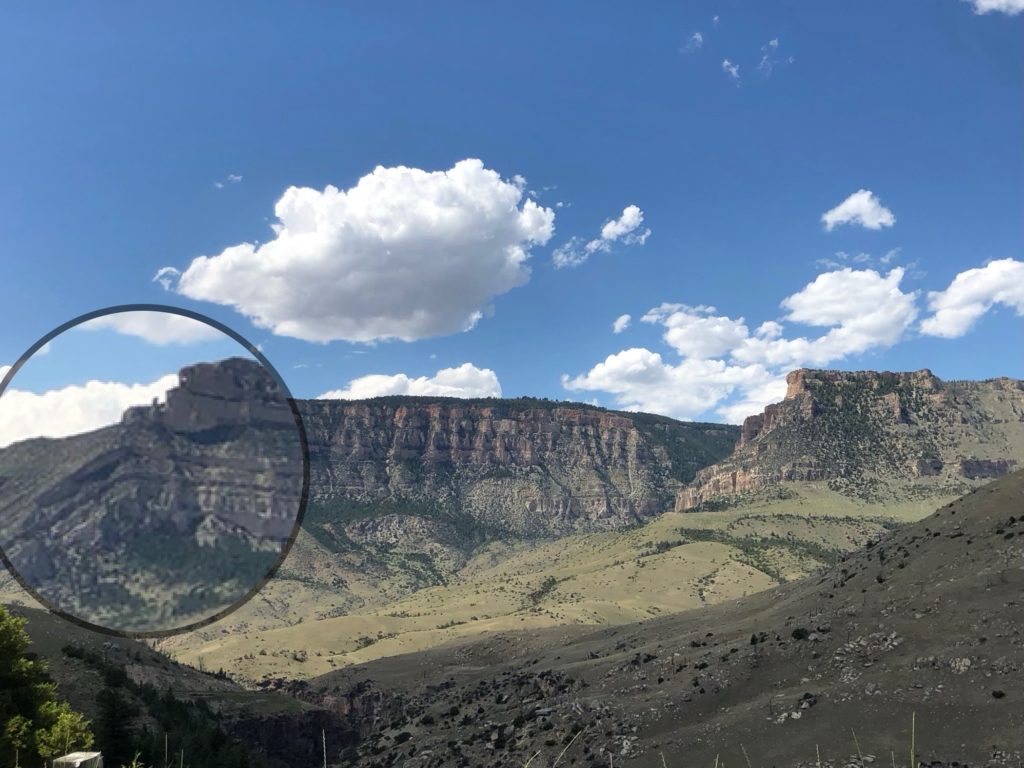 We stopped at Shell Falls and contemplated what it is about waterfalls that so captivates humans.
We reached Cody, the last outpost of civilization before Yellowstone's eastern entrance. It has a few attractions, but nothing especially caught our attention. We wanted to keep moving. We just stopped for a photo op outside the Buffalo Bill Center of the West and a bathroom break at the visitor's center.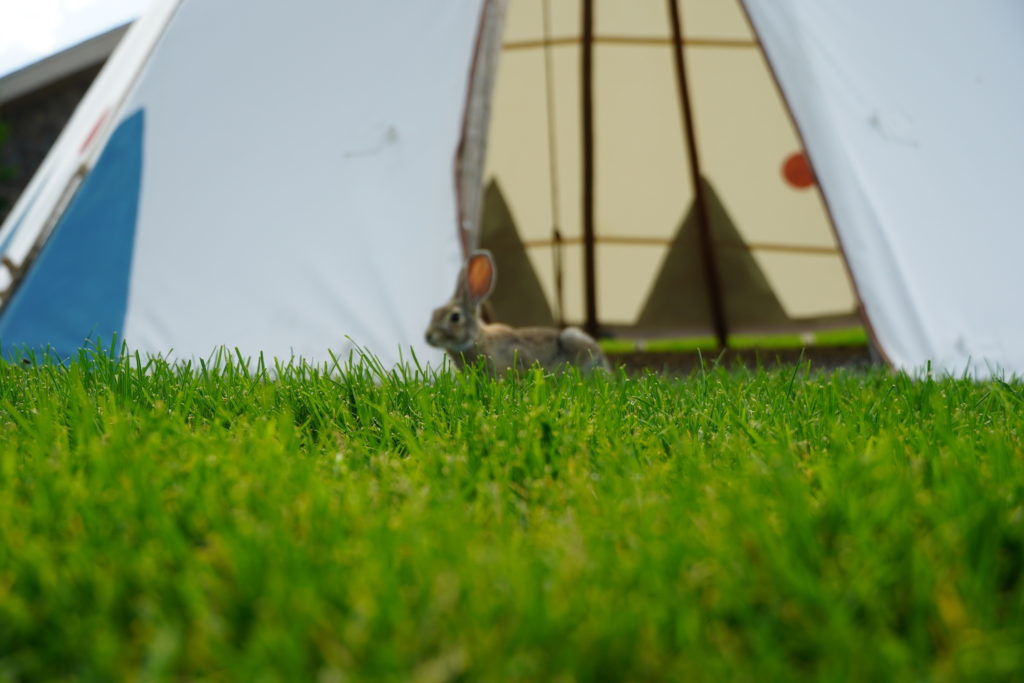 Then, we pressed on into Yellowstone. The scenery did not disappoint! It was gorgeous long before we entered Yellowstone.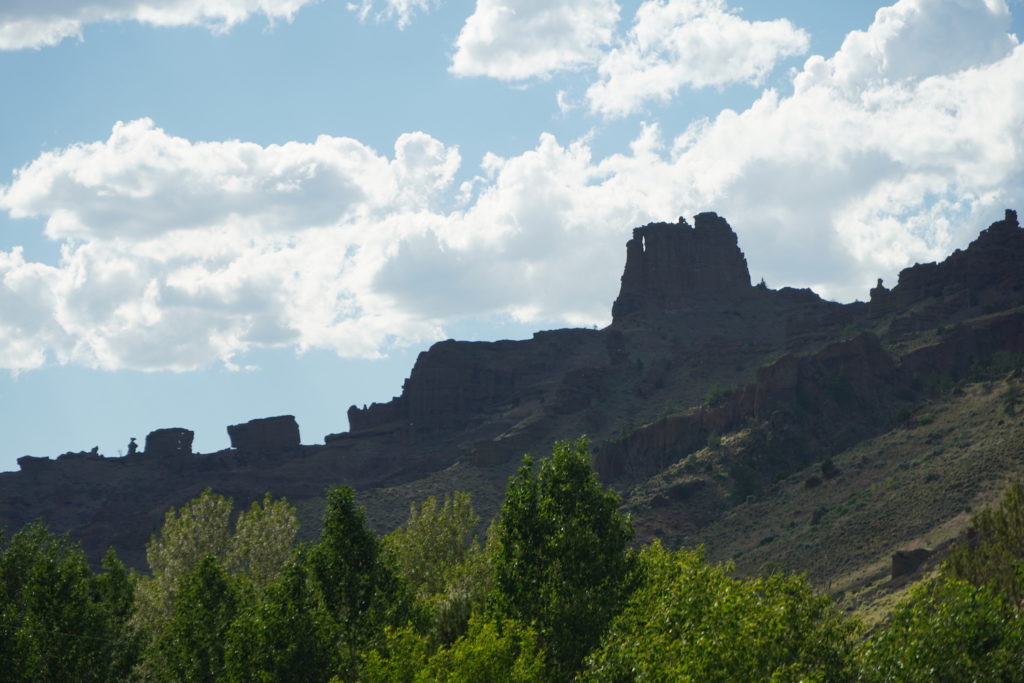 At the park entrance, I talked dad into purchasing a lifetime senior National Parks pass for $80 dollars. All he has to do is visit three more national parks to break even!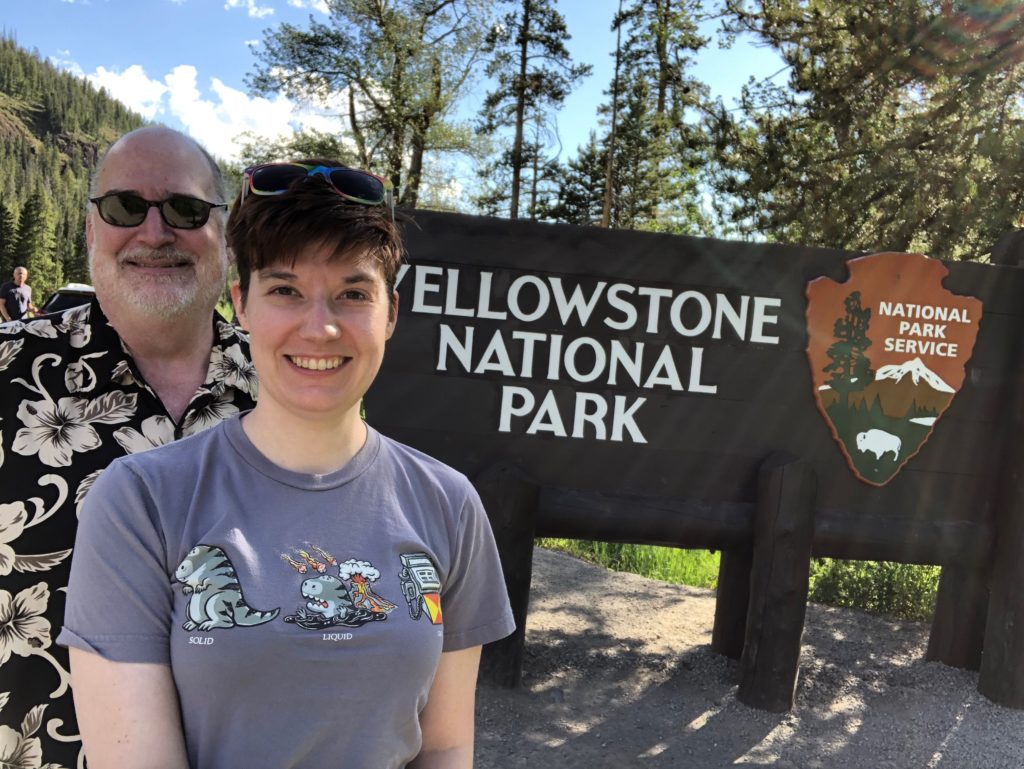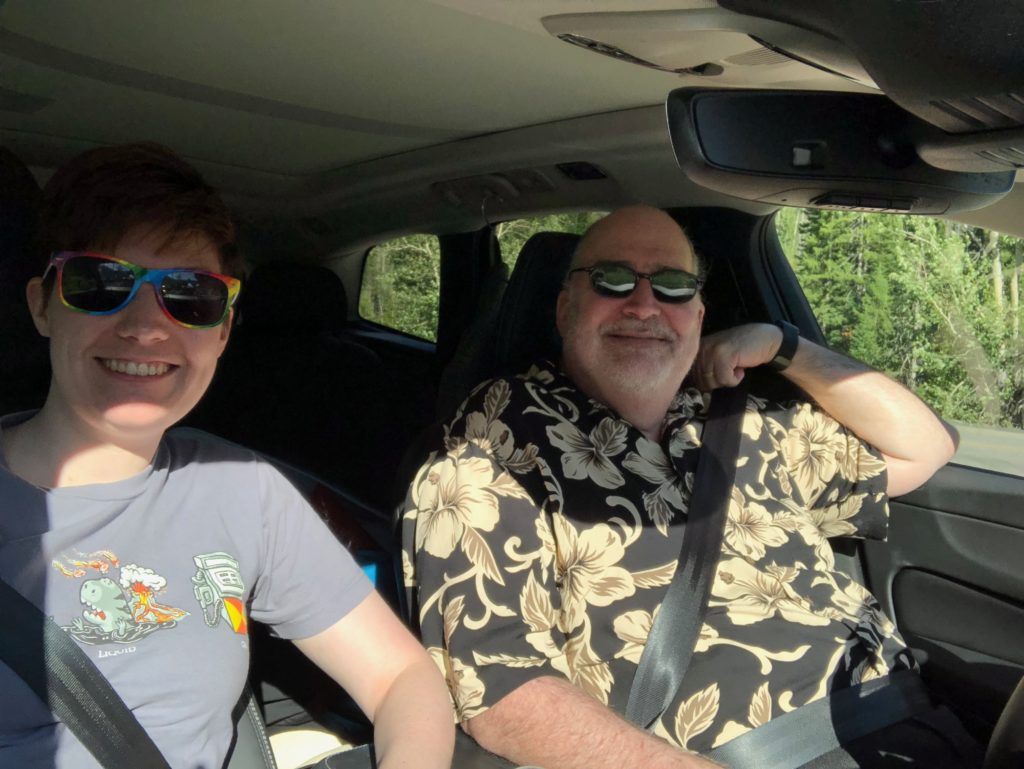 Our timing was perfect because the light was gorgeous.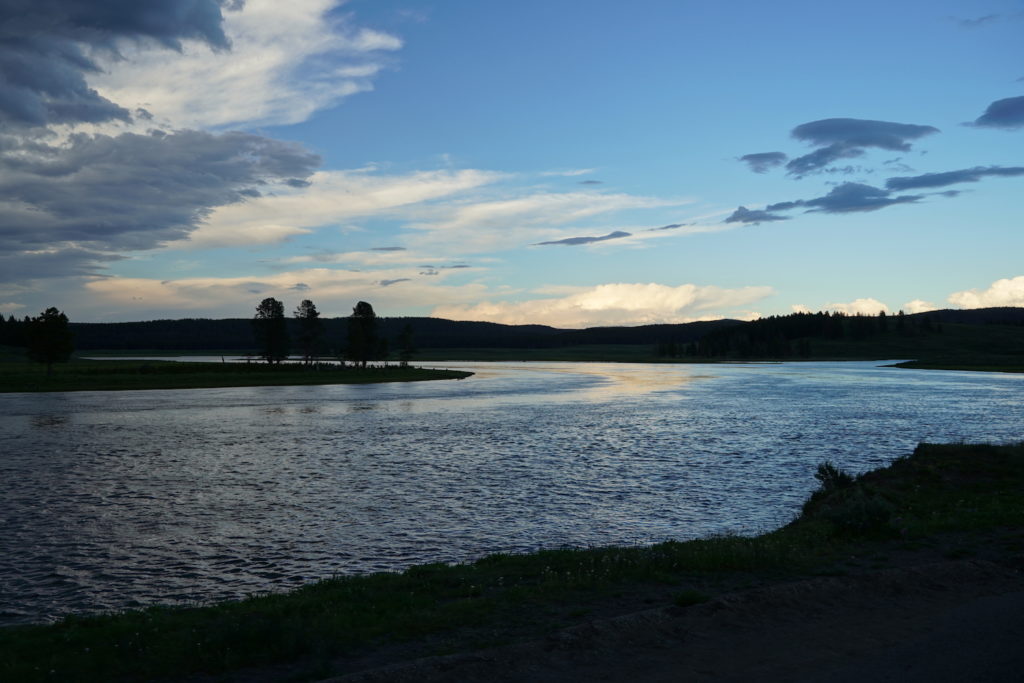 I really really really really wanted to see a bison. I kept my eyes glued to the terrain as we wound through the eastern part of the national park. Suddenly, we saw a few cars pulled off to the side of the road. Lo and behold there was a stately bison grazing right by the road.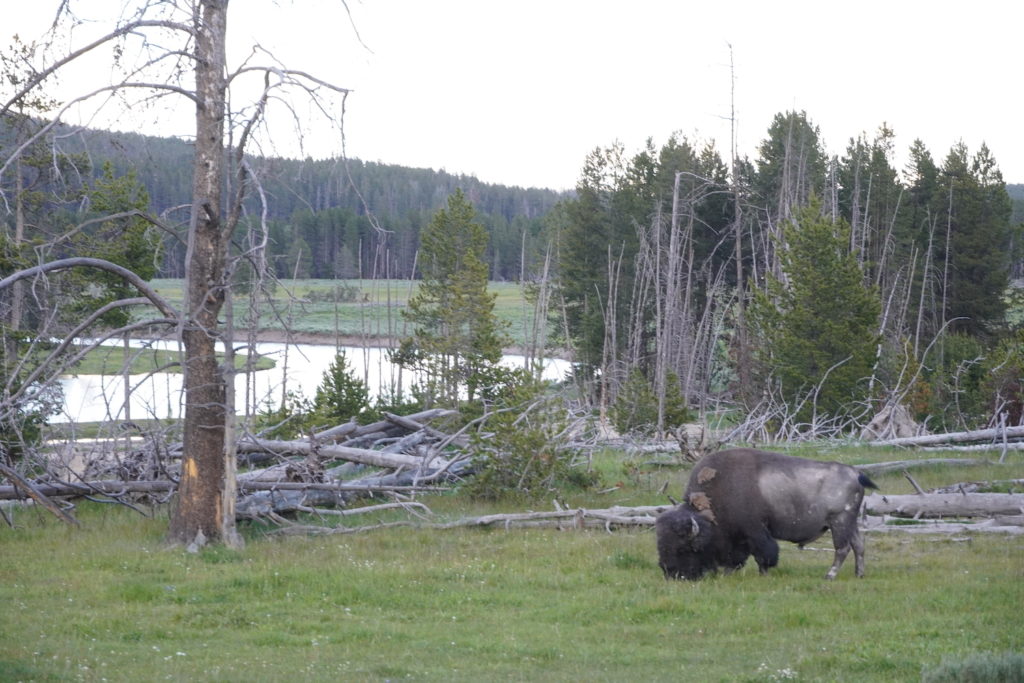 I was ecstatic. I considered my trip to Yellowstone complete. Little did I know…
Not many miles later we saw a whole herd of bison grazing!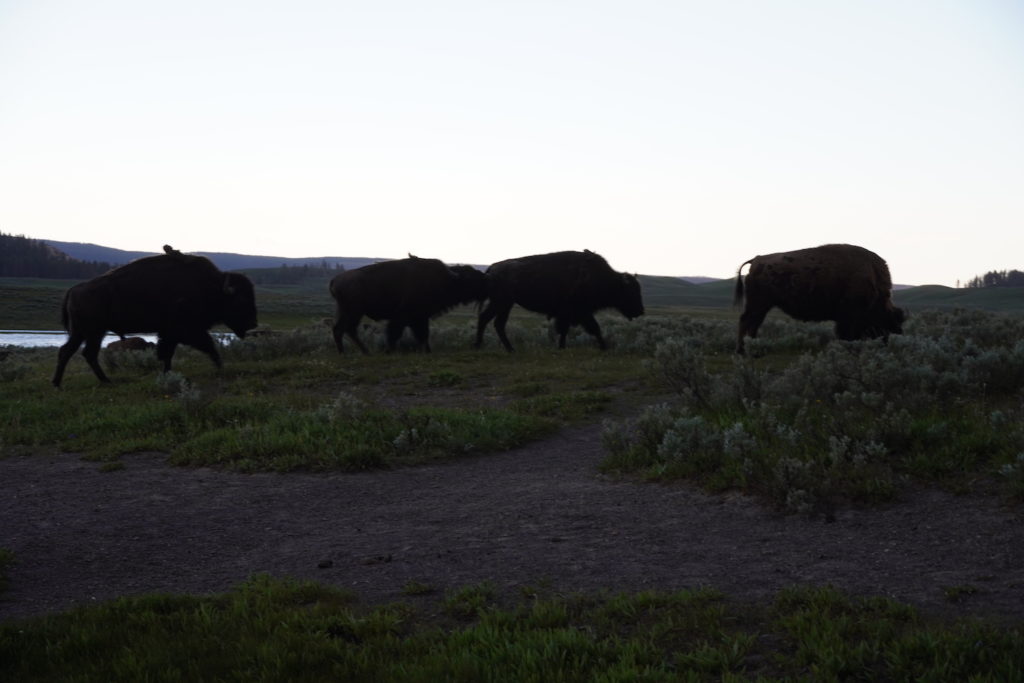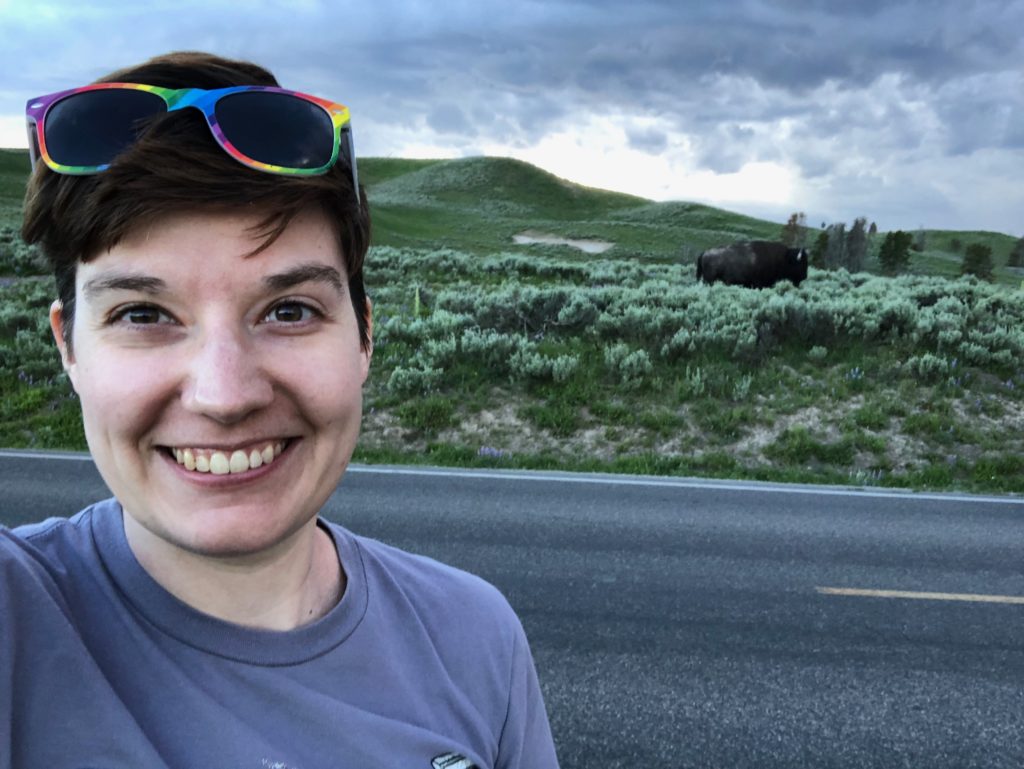 And there were elk!
A bison crossed the road in front of our car!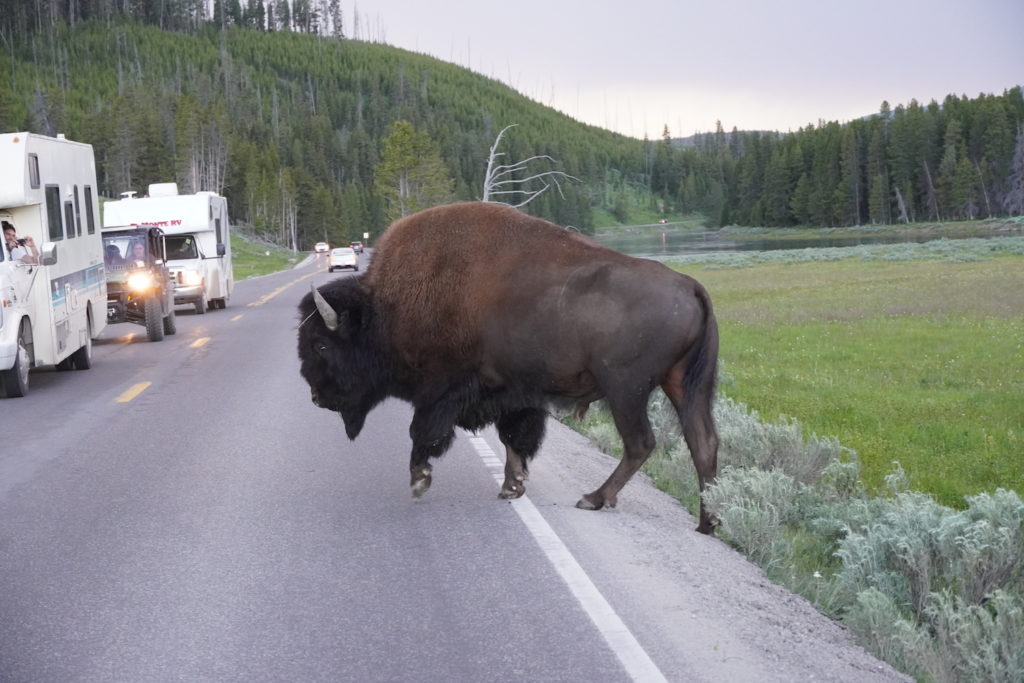 And then a mother bison and her calf walked past us!
It was magical.
A storm on the horizon produced an incredible sunset.
It got dark just as we left the park and headed into West Yellowstone. Our hotel was very nice. It was either new or recently refurbished. The only weird thing about the room is that the sink was not in the bathroom. (This turned out to be a theme in the next couple of hotels so I wonder if it has something to do with skiing or extreme winter?). It was past 9 so we rushed over to the only restaurant in town still open, The Slippery Otter.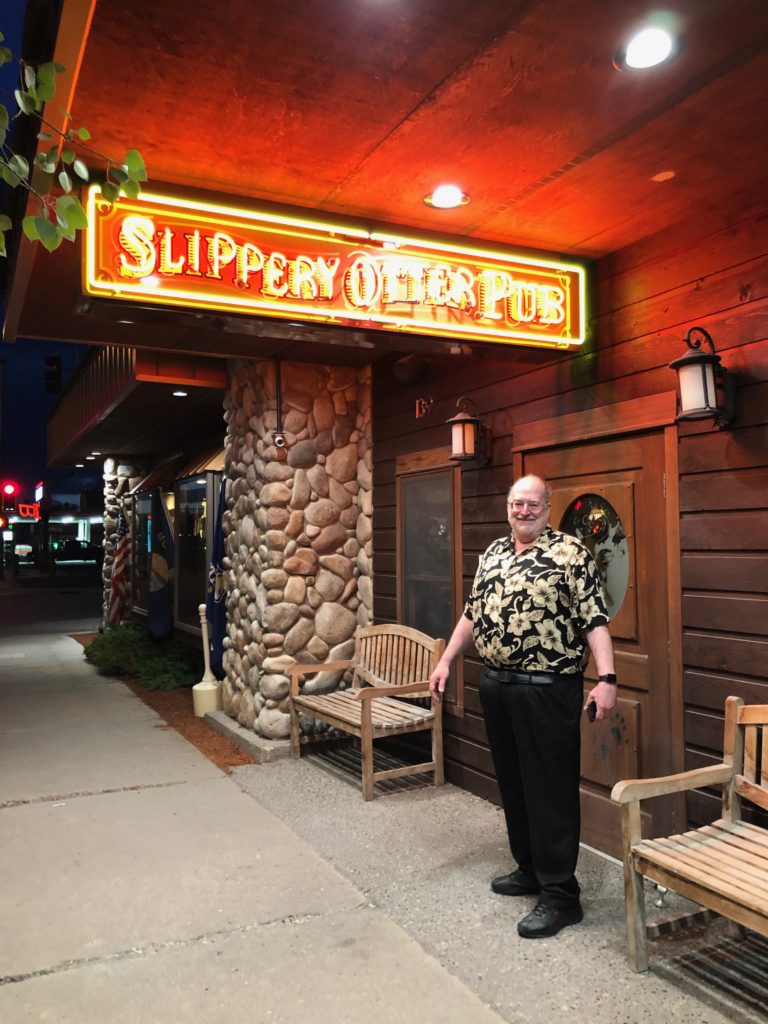 It was a cute pub/sports bar. The food wasn't life-changing, but it was tasty and they offered a fun 5-beer pick-your-own flight. Dad got all the dark beers and I picked a more varied assortment of Montana brews.
Miles driven: ~525