Today was lovely and relaxed! We would have slept in except Pamela's building is currently being painted and they needed to move the scaffolding from one window to another. This involved much banging beginning at 7 AM. Since our building in Chicago has been chronically under refurbishment for the past six months, we just feel at home.
Pamela was much more industrious than Trish and I this morning. She had a 9 AM gym appointment with a personal trainer. Trish and I stayed in our PJs and ate cheerios.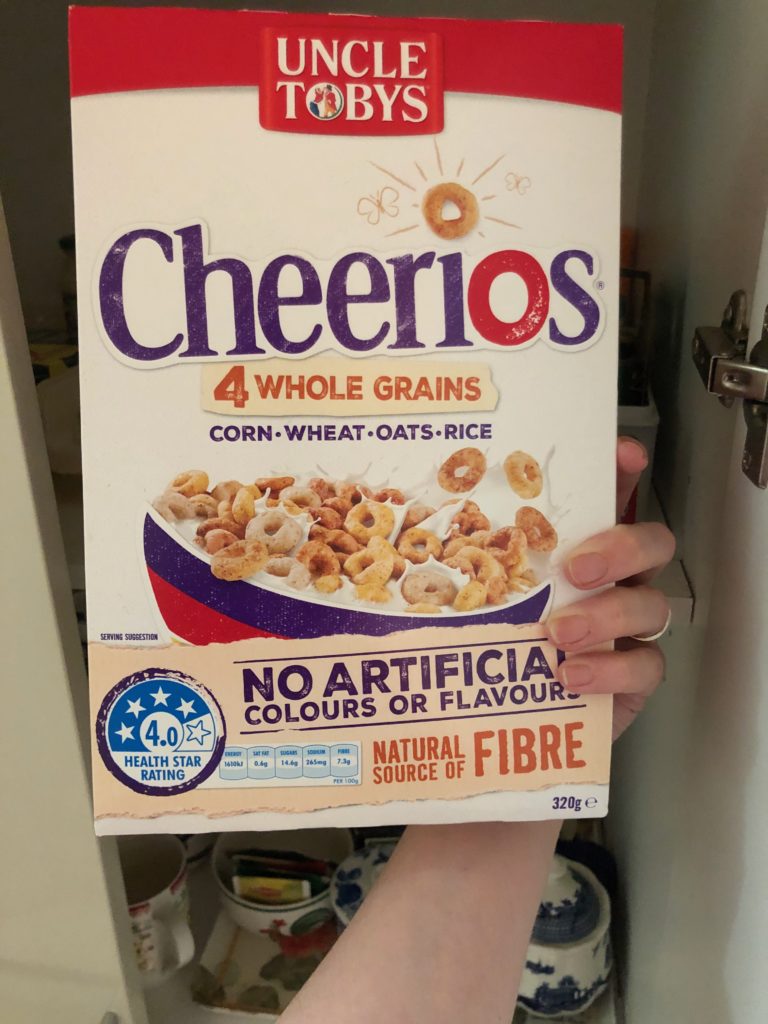 Cheerios are slightly different here than the states. They're slightly larger, flatter, and seem more substantial (they don't get soggy). They are also apparently an oddity. Neither Pamela nor Andrew (who procured them) had ever heard of them.
After Pamela returned from the gym and had a shower, she took us on a beautiful walk to the path to the wharf we'll use later in the week to get into Sydney proper. After that, we went to the local grocery store, which is only two short blocks from her apartment. We stopped for cool drinks on the way since it was a balmy 79 degrees. We all had fresh pressed juices. Mine (pineapple, watermelon, mint) and Pamela's (pineapple/apple) were fairly ordinary. Trish's (carrot, lemon, mint) raised some eyebrows.
Pamela left us to do the shopping and we had fun exploring an Australian supermarket. The layout was pretty similar to US grocery stores and we found everything we needed quickly. I always love visiting grocery stores while abroad to see the different products and brands that are available.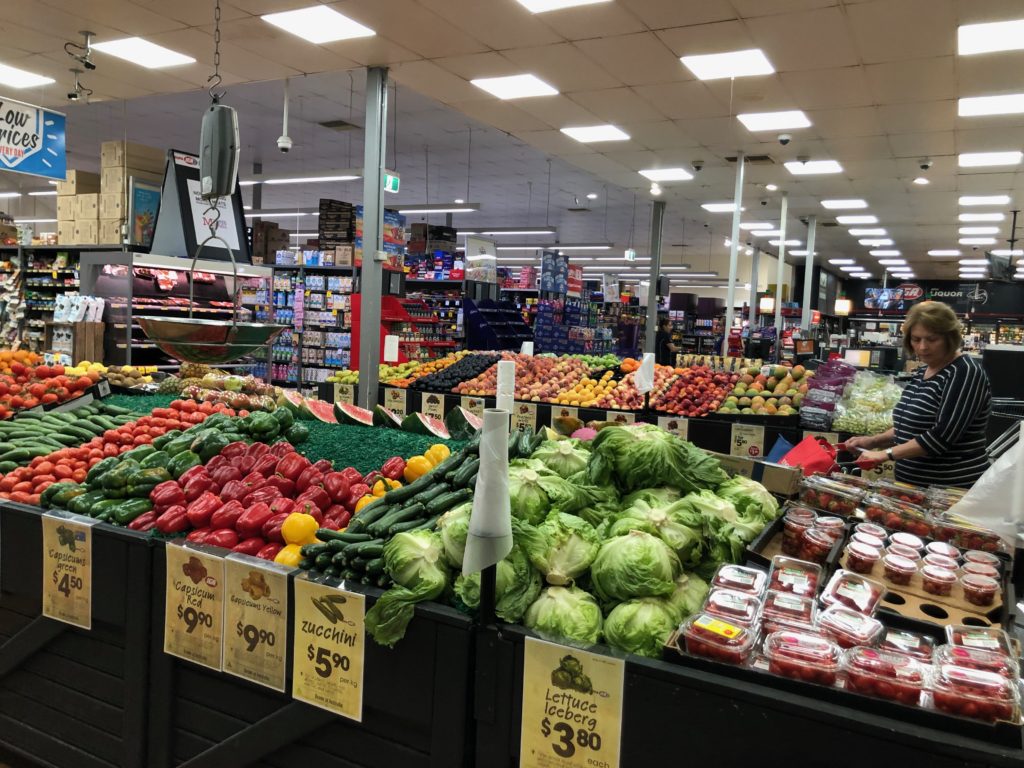 Pamela set out a beautiful lunch for us with bread, butter, ham, cheese, and tomatoes. Australian tomatoes are AMAZING.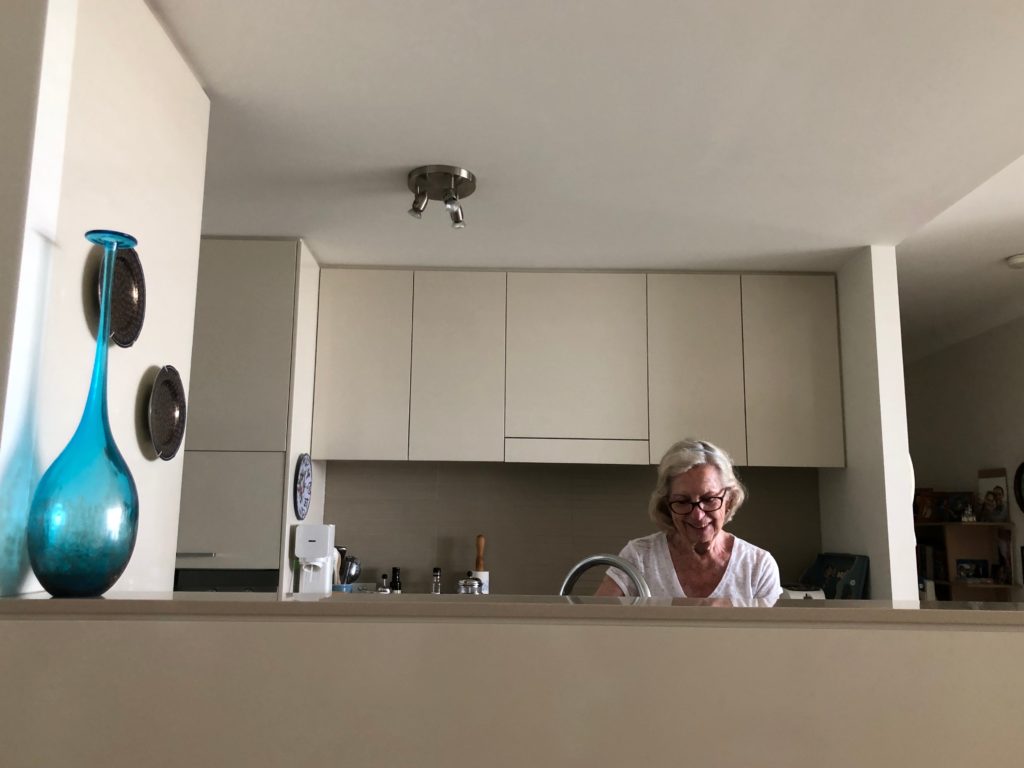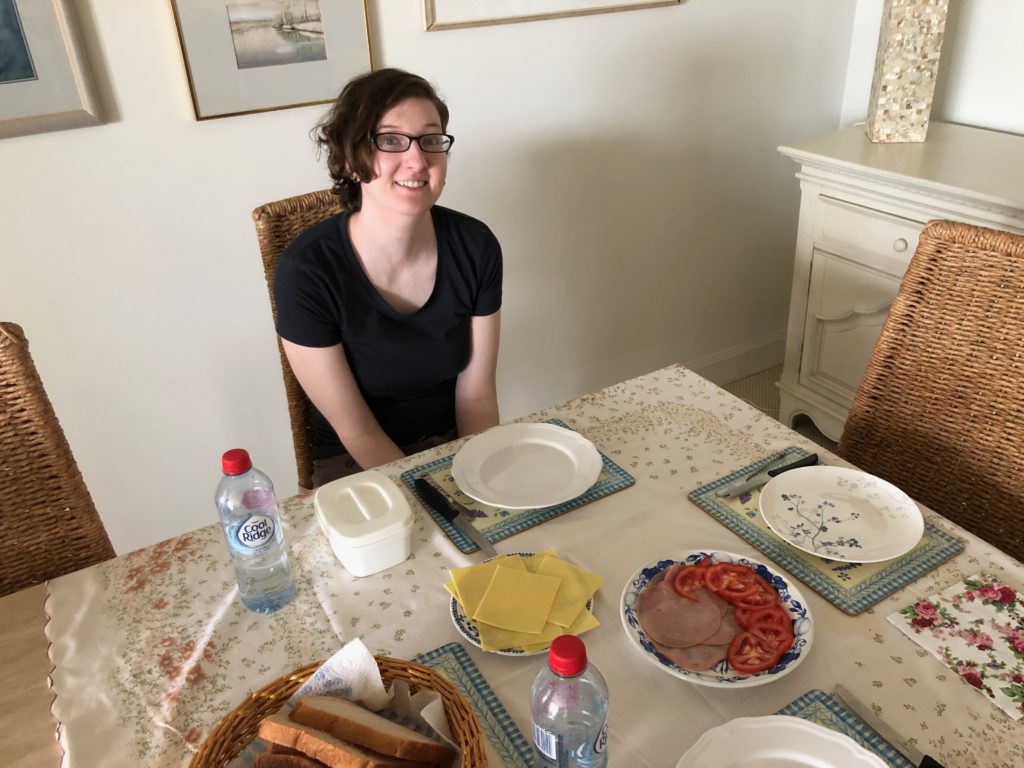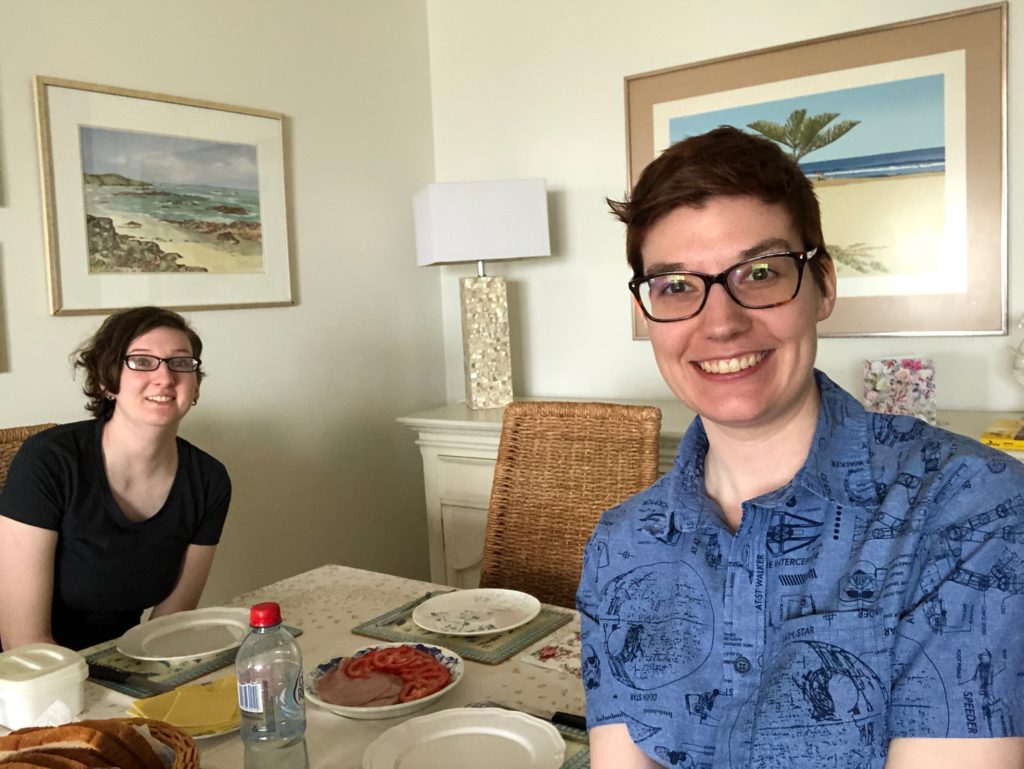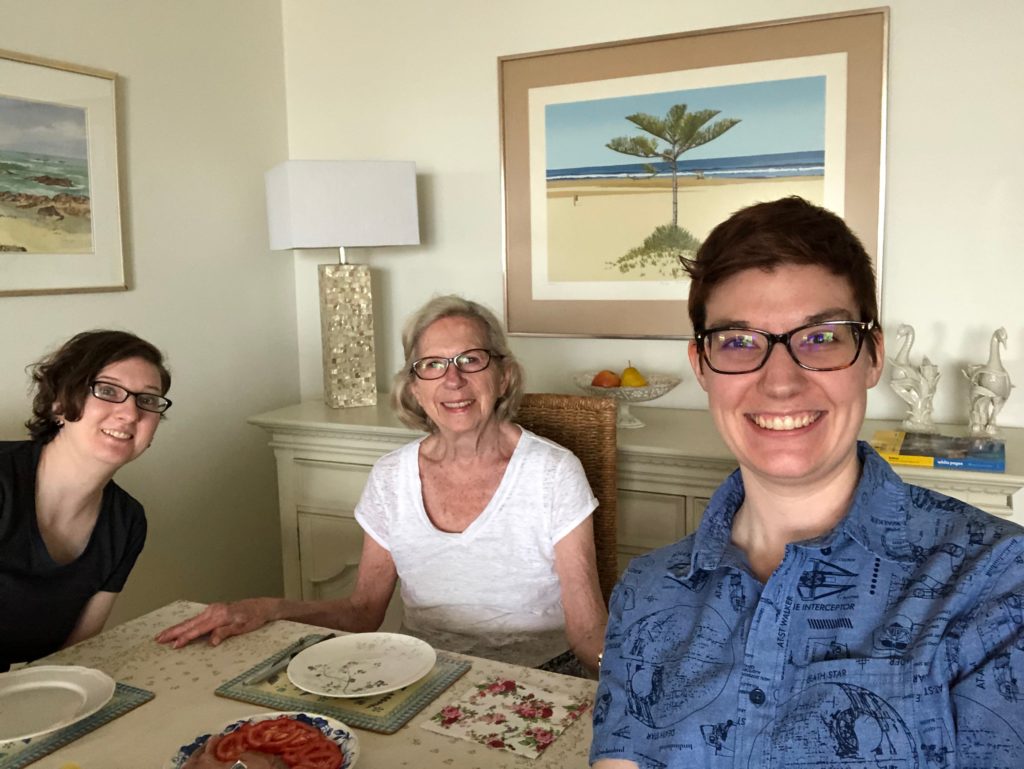 After lunch we relaxed and did a little research into our tourist options for the rest of the week. We intended to have a pre-dinner drink in the evening, but we're on vacation and Pamela is almost ninety… so we had it at 3:30 PM. We each enjoyed a sample of the 12 year Glenmorangie scotch leftover from the Alcorn's last visit to Oz.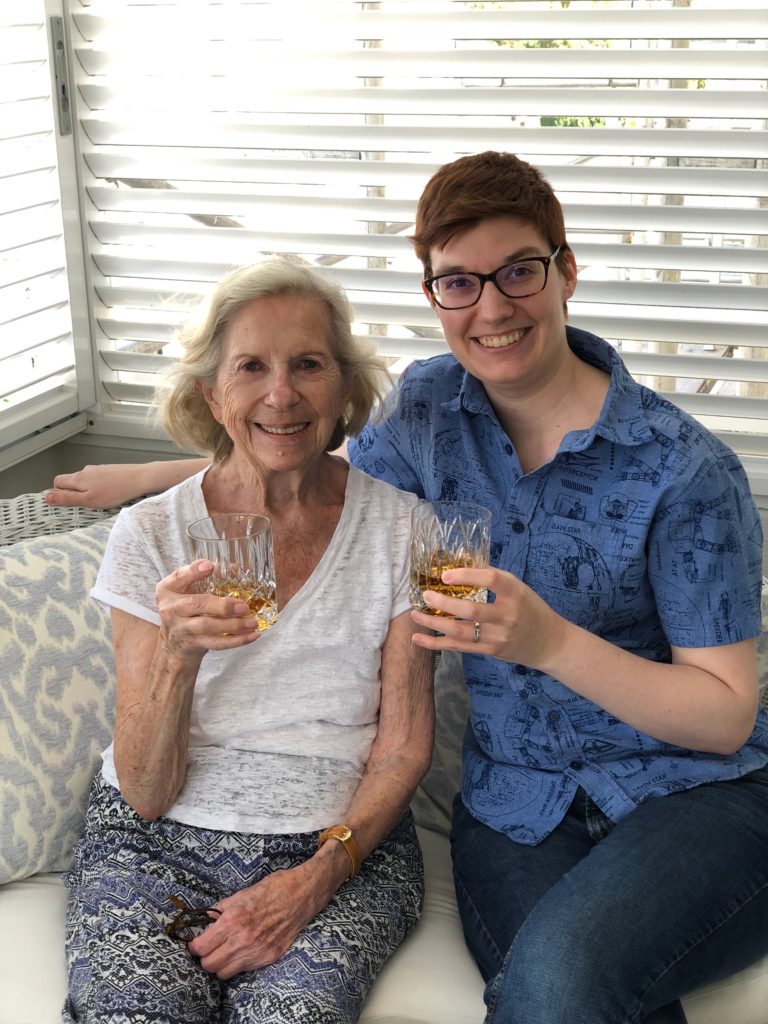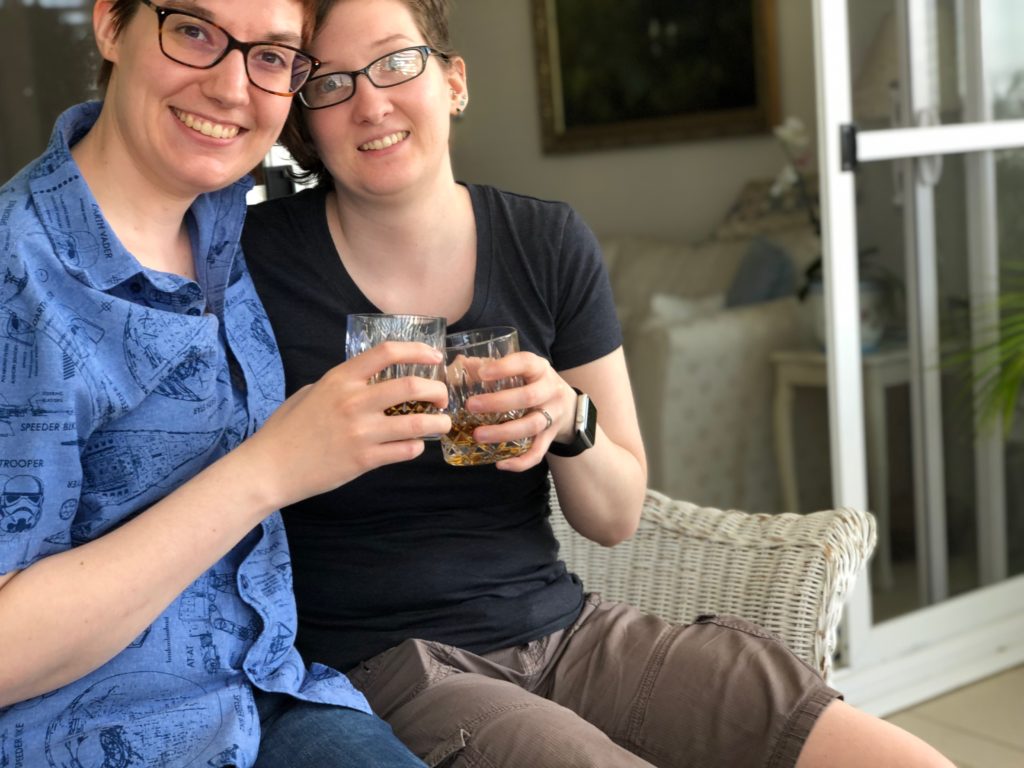 Pamela seceded control of her kitchen to us for dinner preparations and we made beef bolognese.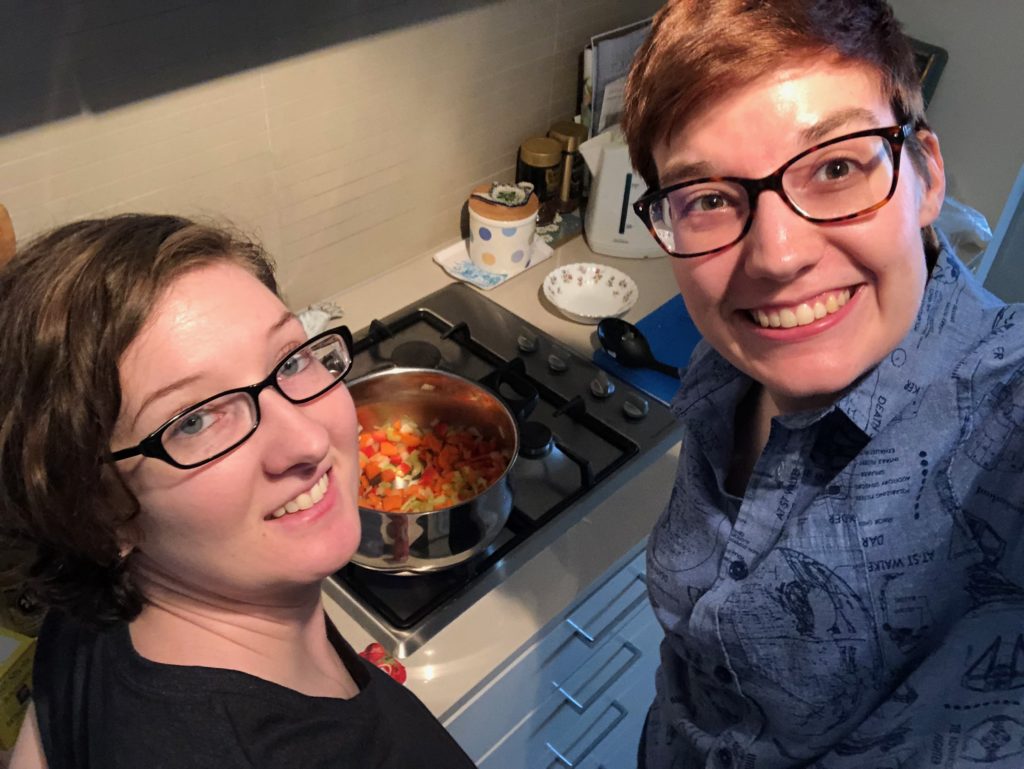 It turned out rather beautifully!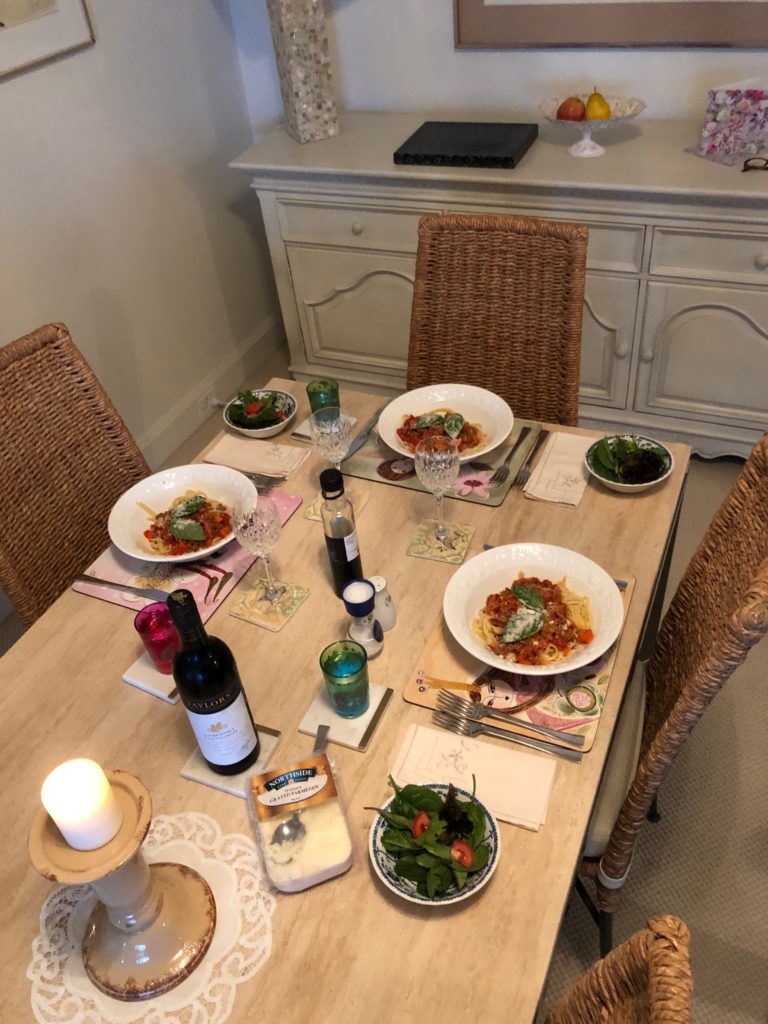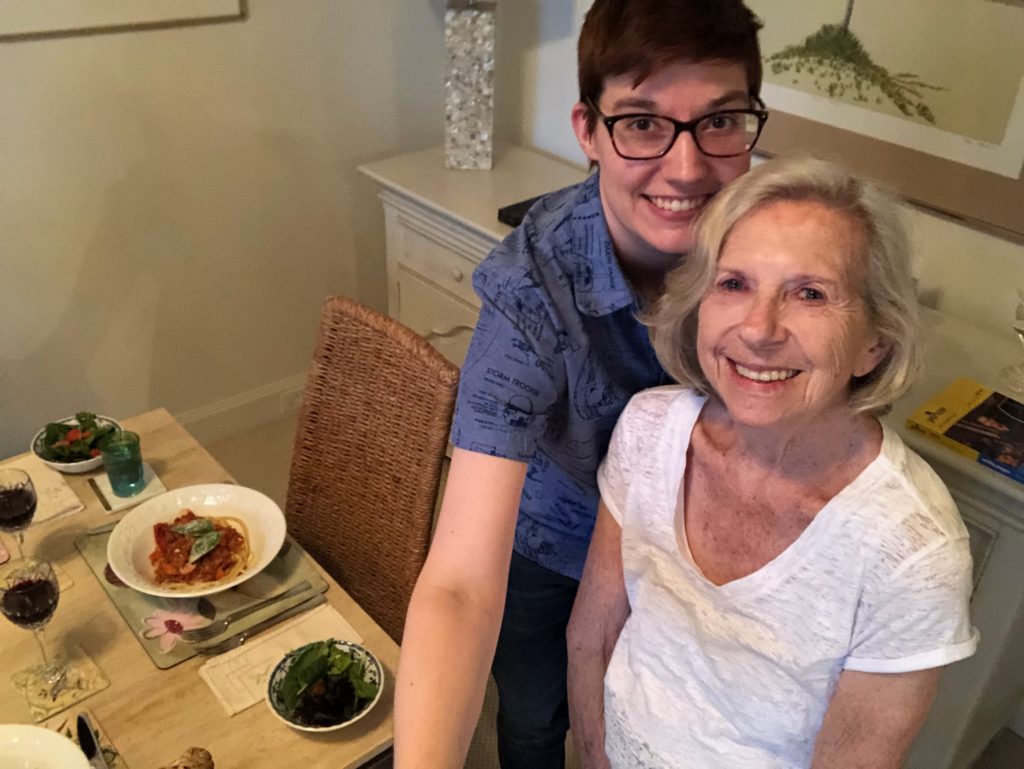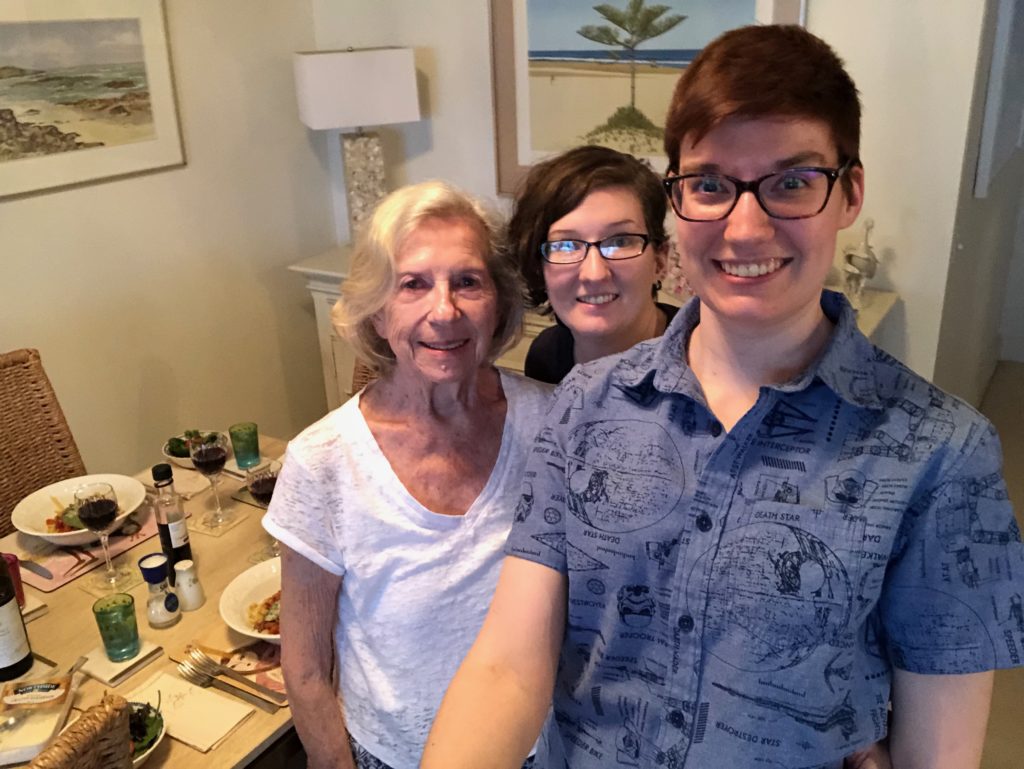 Pamela insisted on doing the dishes (so Trish didn't know what to do with herself).