We had another lovely quiet day at Pamela's. She went to a local club event and was entertained by a group of musicians playing ukeleles. We entertained outselves at home and caught up on email and blogging.
After our leisurely morning, when Pamela returned, she took us on a walk over to the Breakfast Point Country Club for lunch. I thought I was filming a 360 degree video on the walk over… but the camera wasn't set to record. Oops! I'd even explained how the camera worked to a ukelele player leaving the event who asked what I was carrying around.
Pamela ducked out of the club meeting early to come get us and take us to the Country Club since a large group of them were headed over to the same Country Club after the meeting officially ended.
We got there before the large party and ordered lovely sandwiches. Trish had a chicken and avocado sandwich on Turkish bread (which is a type of flatbread). I had a B.L.A.T (Bacon, Lettuce, Avocado, Tomato). It was delicious but it must have been 3.5 inches thick! Eating it was rather a full body experience.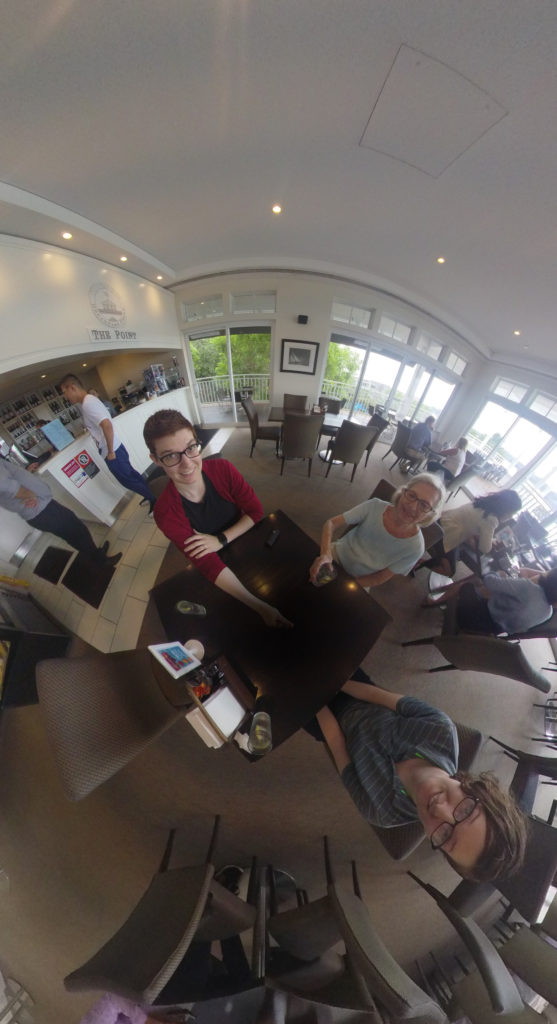 After lunch we stepped out onto the balcony to admire the view. You can see the ferry terminal from up there.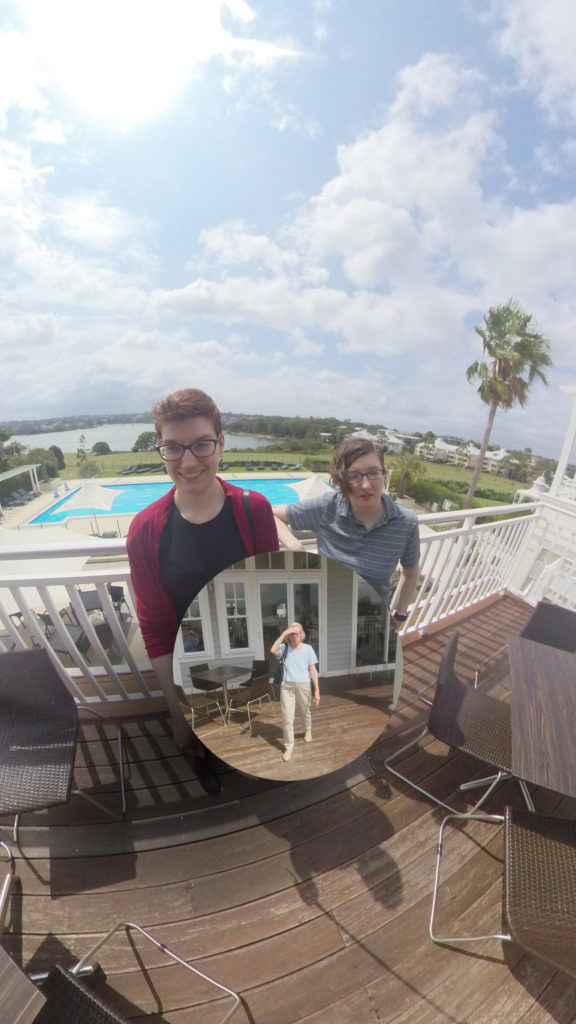 I slaughtered Trish at Cribbage in the afternoon. Pamela also helped us do some washing to get ready for the next phase of our trip. She insisted the living room looked like a laundry shop, but it looked fine to us!

We ordered a couple of dishes from the local Thai restaurant, Platform 8, for dinner. Pamela suggested the massumum curry and Trish and I picked out a prawn red curry to try. We also needed an order of curry puffs (since those are Pamela's favorite).
The curry puffs were delicious. I thought the filling was quite similar to that of a samosa, but the outside was pastry. Trish preferred the prawn curry (which was slightly spicy) but I thought Pamela got it right with the slightly sweet massumum curry. The beef in it was so tender it just fell apart!
Trish also got to participate in her favorite activity. Dishes!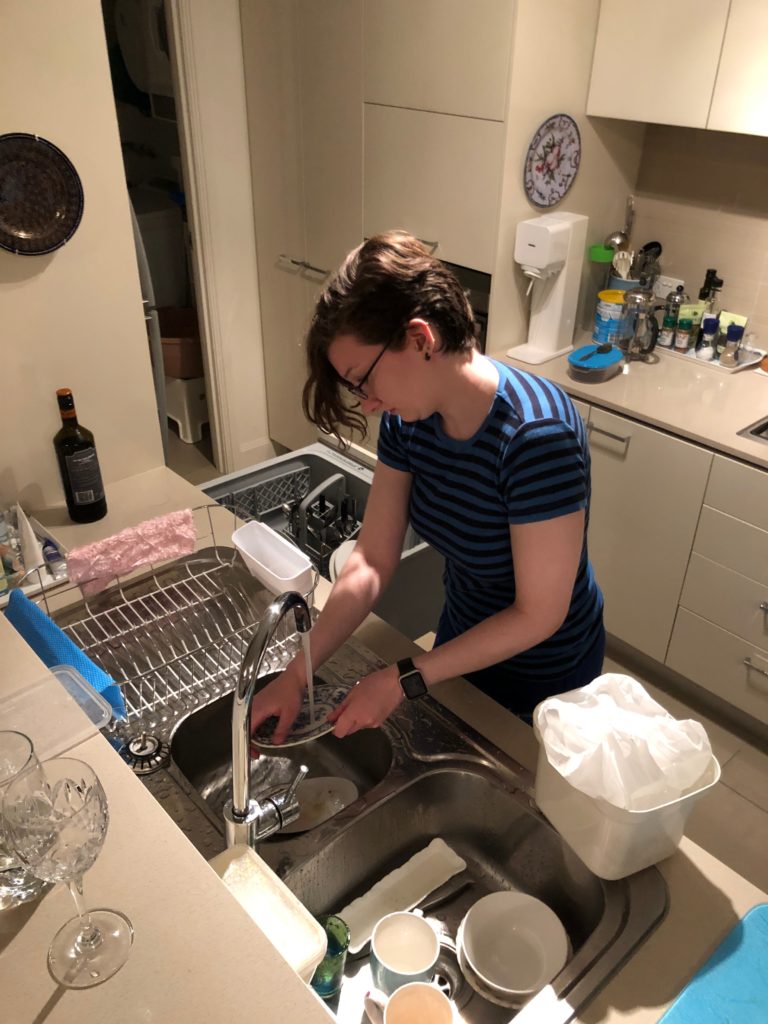 After dinner, a thunderstorm rolled in. It was actually quite peaceful watching the lightning light up the clouds and listening to the rain on the balcony.
It lulled me right to sleep!